Integrate Productboard with over one thousand applications available on the Zapier platform, without writing a single line of code!
Zapier is like If This Then That for businesses. You specify which triggers in one app cause which actions in another.
For example, create a new note/feature in Productboard when a new row of data is created in a Google sheet, or a new survey result is logged in a survey tool.
Zapier offers ready-made templates (zaps) to quickly set up integrations – no technical skills required.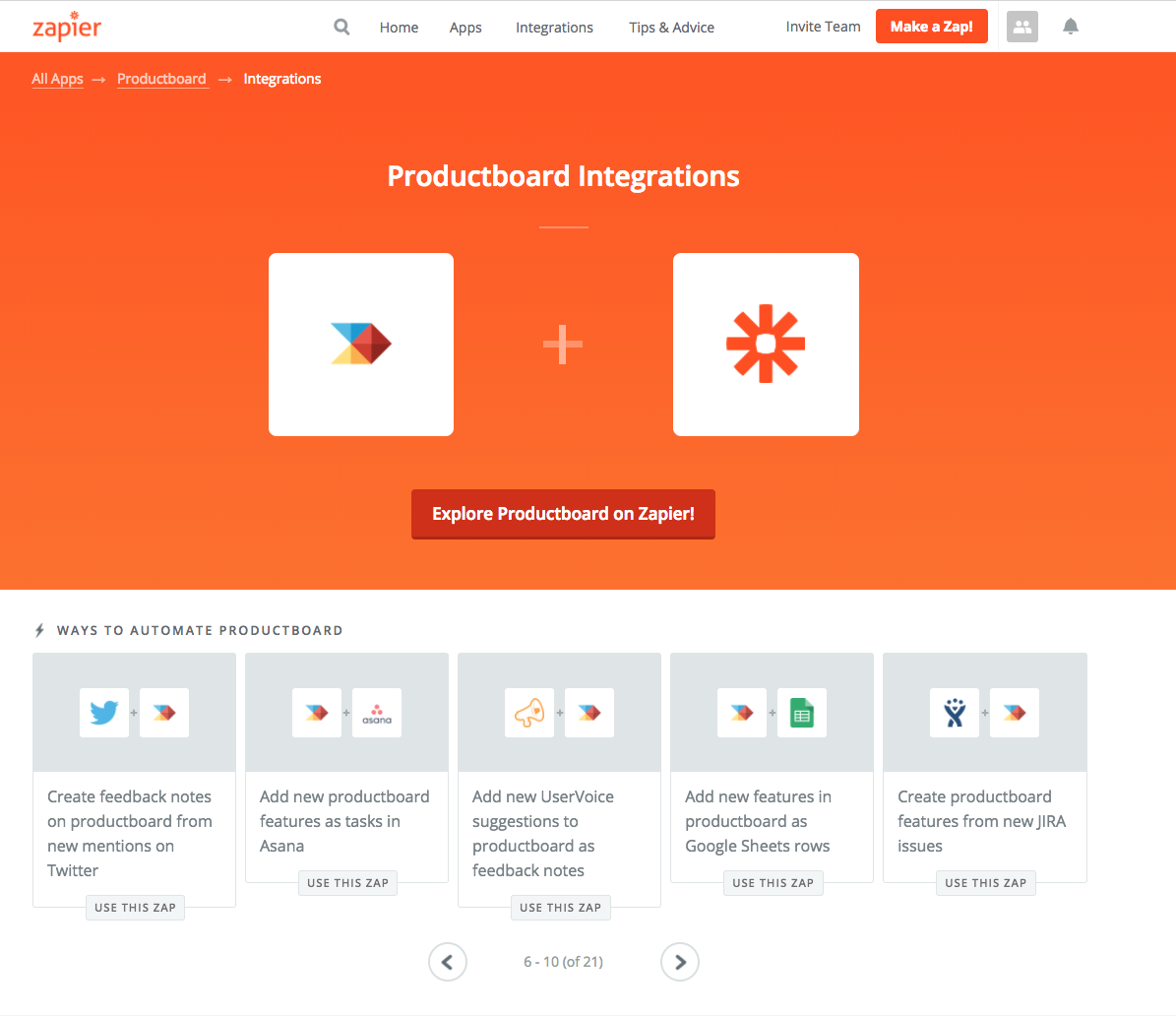 Triggers for sending data from Productboard to other solutions
Note: It's not currently possible to further qualify this trigger, for example, to send only those notes with a designated tag, or to push features of a given status. Zaps created with these triggers effectively mirror the features/notes that get created in Productboard in another solution.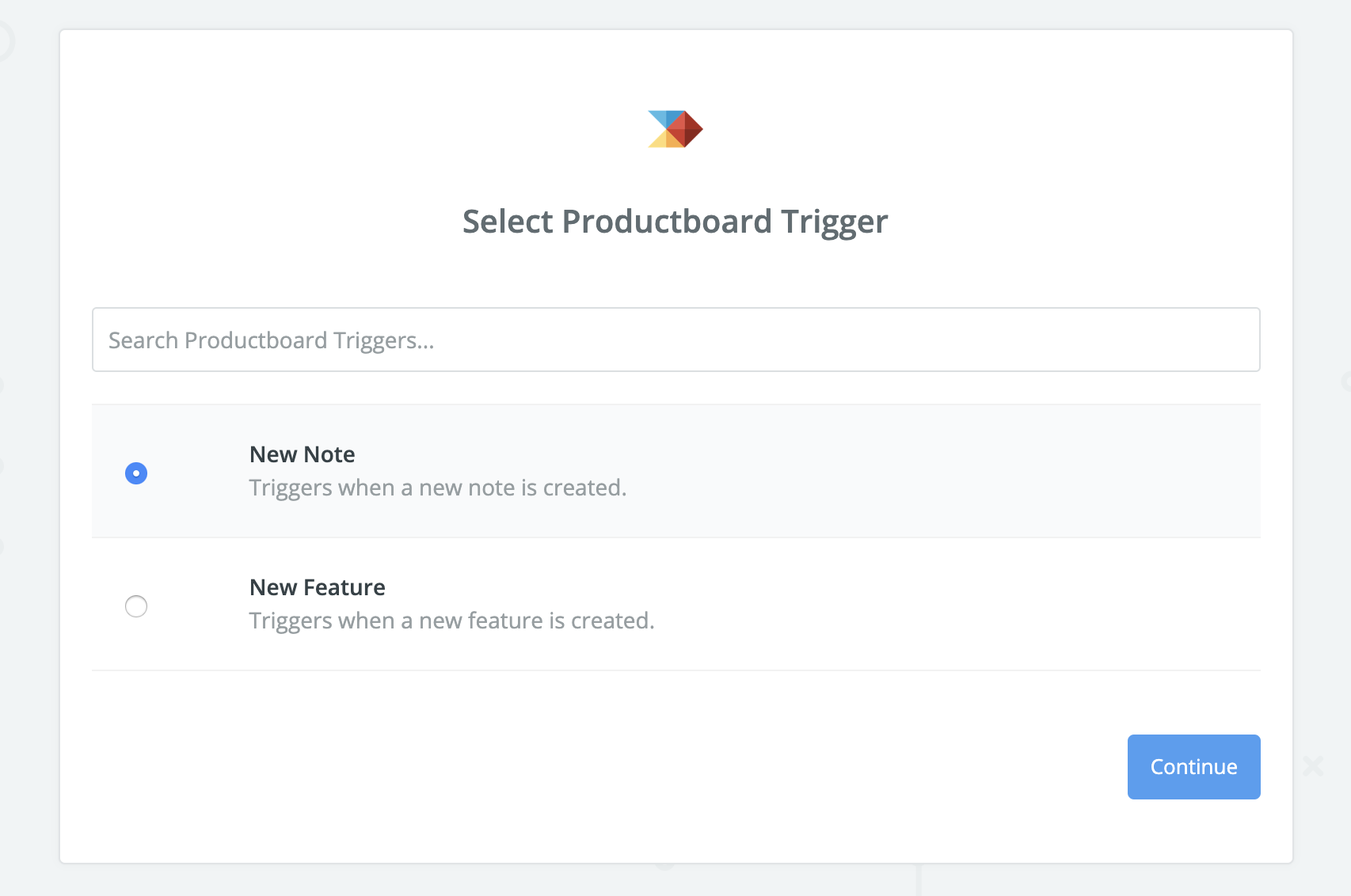 Actions in Productboard that can be triggered from other solutions
Create note
Create feature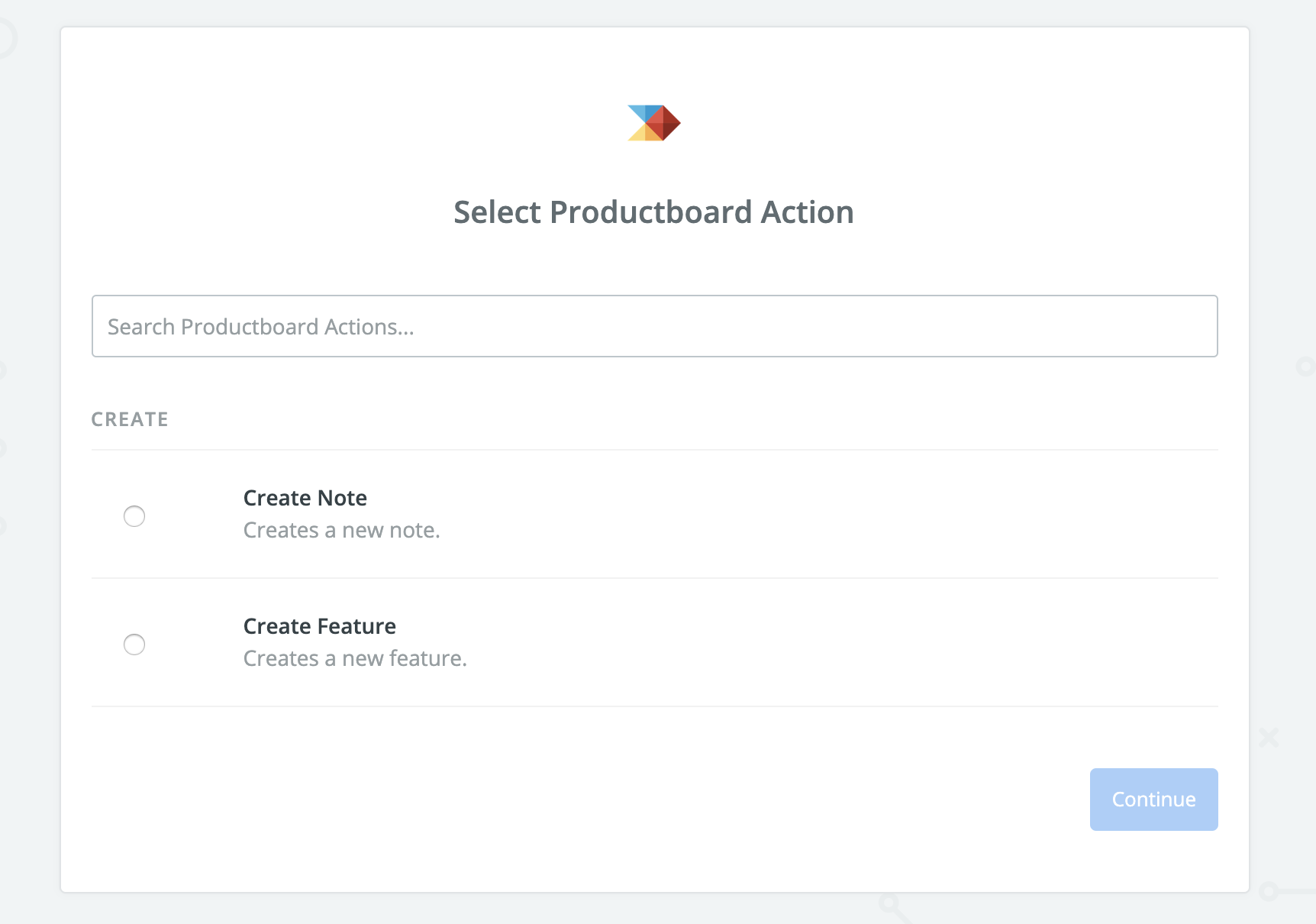 Get started zapping
Find an array of templates on the Productboard + Zapier landing page for solutions like the following:
Evernote
UserVoice
Drift
Hubspot
Trello
Jira
GitHub
Twilio
Google Docs
Asana
Or create your own for Visual Studio Team Services, Typeform, Groove, Basecamp, Podio, SurveyMonkey, Yammer, Nimble, and many more...
Get started setting up some zaps!
See also