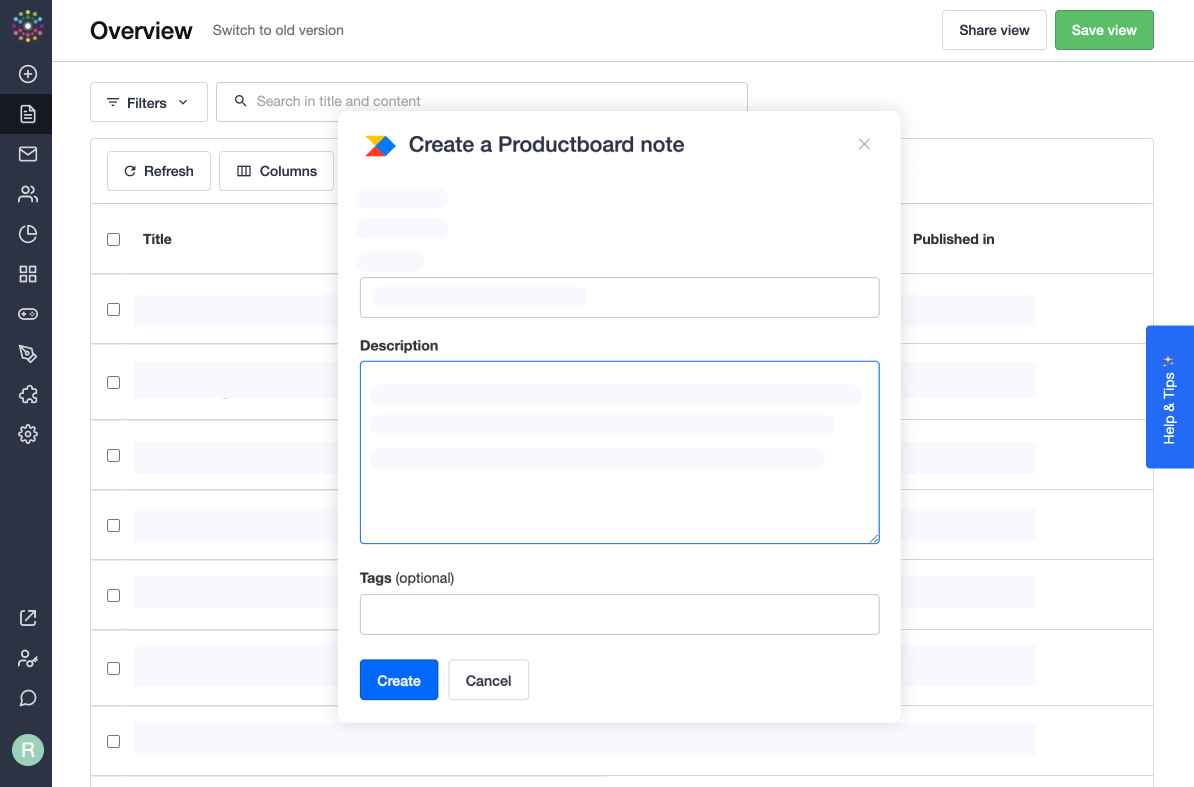 Customer communities spark great ideas - capture them easily with our InSided integration:
Create Productboard notes in just a few clicks from any user-generated content on the community (ideas, questions, conversations, replies).
Edit the notes on inSided before you create it, adjusting the title, description, and optionally adding any relevant tags.
Centralize all your customer feedback in Productboard and identify valuable to help prioritize the right features
Learn more about how to configure the integration here.