Front app consolidates all communication channels with your customers – email, social media, and chat – into one place where teams can easily track and respond to all incoming messages.
And since communicating directly with customers often uncovers user pain points, feature requests, and new ideas, you'll want to keep track of all those inputs by connecting Front to Productboard!
In this article:
Email forwarding
As Front is primarily an email tool, you can forward emails straight into Productboard using the standard email integration. In Front, create a new Productboard contact. Retrieve your Productboard workspace's unique email address found under Email in Productboard's integration settings.

Identifying insights in Front emails in Productboard
Any emails forwarded from Front will arrive on your Insights board as a new note.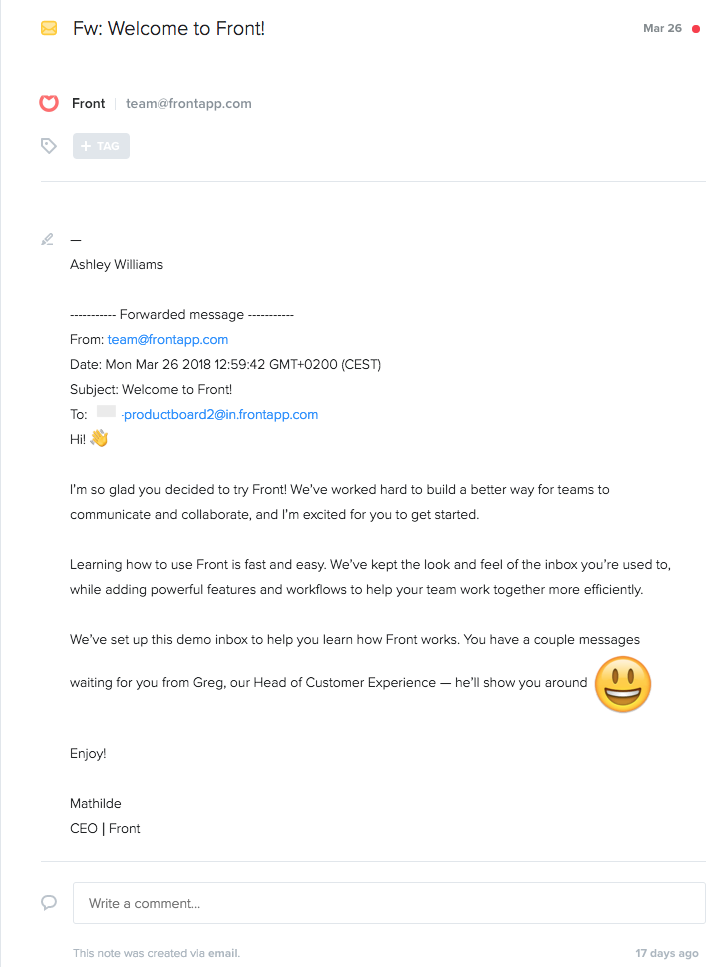 Zapier integration
Another option for bringing Front emails into Productboard is by Zapier — an amazing tool for connecting apps together via API, with no coding involved.
It's up to you what triggers you'll use to decide when Front emails should be pushed into Productboard. You can use a trigger like when a certain tag is applied to a Front conversation. Or you can use a trigger that automatically sends all new emails into Productboard as soon as they arrive.
Note: Frontapp requires a paid plan to use the Zapier integration.
Zapier triggers
In order to make sure only relevant information is sent to Productboard, try the trigger: New Tag added to Message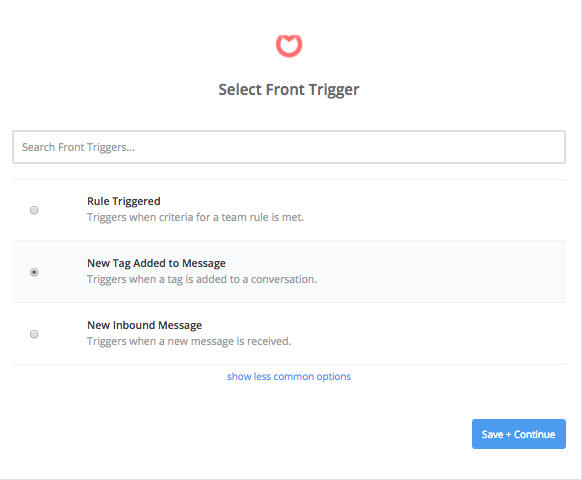 Zapier action:
Specify what data should be sent when the trigger is... triggered.
New Note
You can pull in the following information:
Name
Email
Summary of the last message
Conversation ID
That's it! Bring those conversations directly into Productboard. Don't forget to use tags like "front" or "request" so that you can filter for the notes sent in from Front once they've arrived in Productboard.
See Also: