This article explains how to connect Productboard to your Salesforce account and authorize the Salesforce integration. Setting up this integration will allow you to:
In this article:
Check that you have the correct permissions
In Productboard, you'll need admin rights for your workspace.
In Salesforce, your user account will need the following permissions:
for accounts: Requires View Setup and Configuration, Customize Applications, and Modify All Data
for opportunities: Push topics (found in Setup > Administration > Users > Profiles)
Your Salesforce instance will need the following enabled:
for opportunities: Streaming API (found in Setup > User Interface > User Interface)
Your Salesforce System Admin can grant these permissions. We recommend reaching out to your admin for help using this paragraph:
This connected app will serve the Salesforce integration in Productboard in order to import accounts and opportunities to Productboard. The integration will only import specified data to Productboard without modifying them in Salesforce.
Create new Salesforce integration in Productboard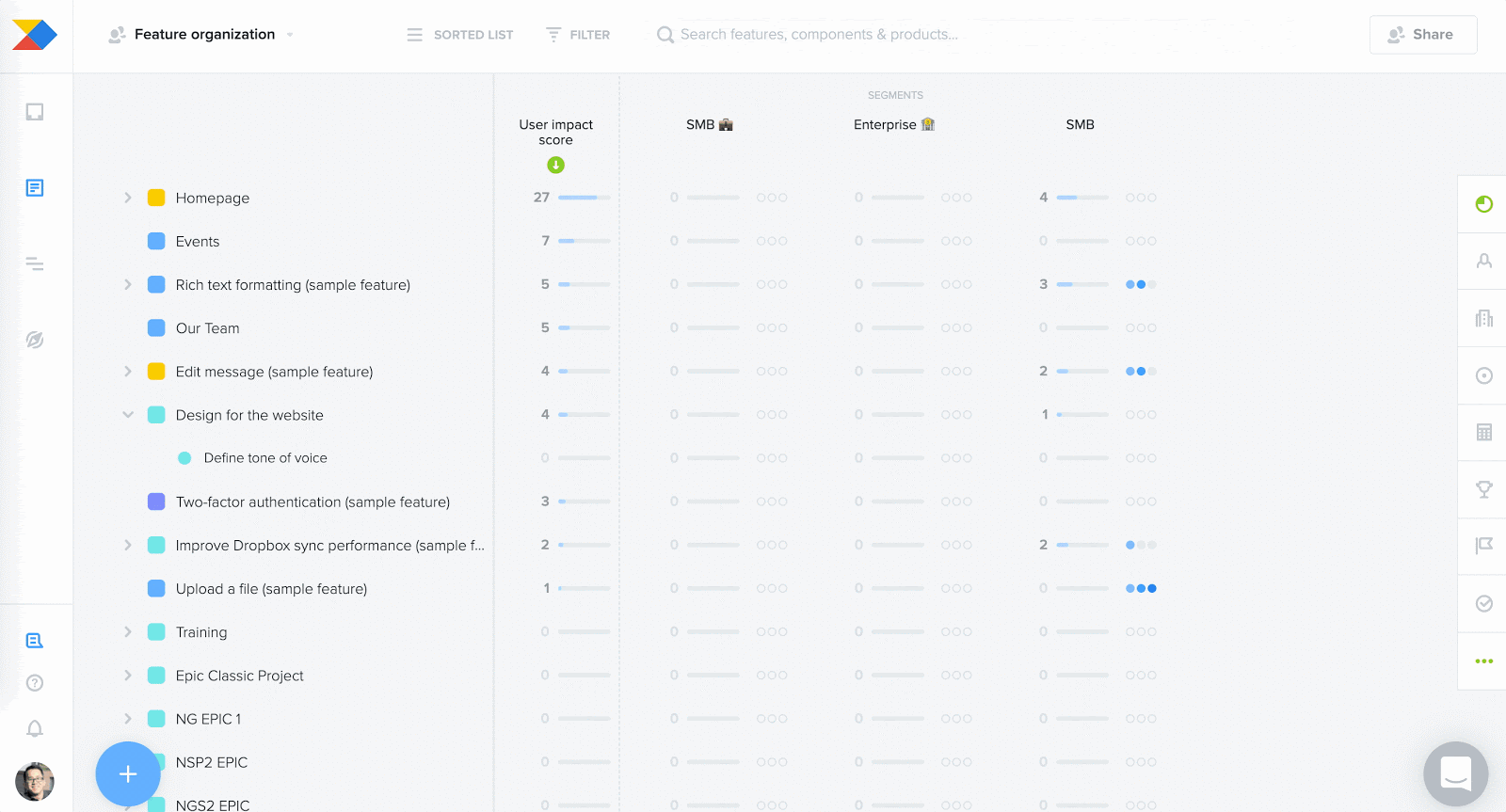 Click the avatar in the bottom left corner to access your main menu. Click Integrations.
Scroll to the CRMs section.
Click on the + button to add a Salesforce integration.
Create and configure new Connected app in Salesforce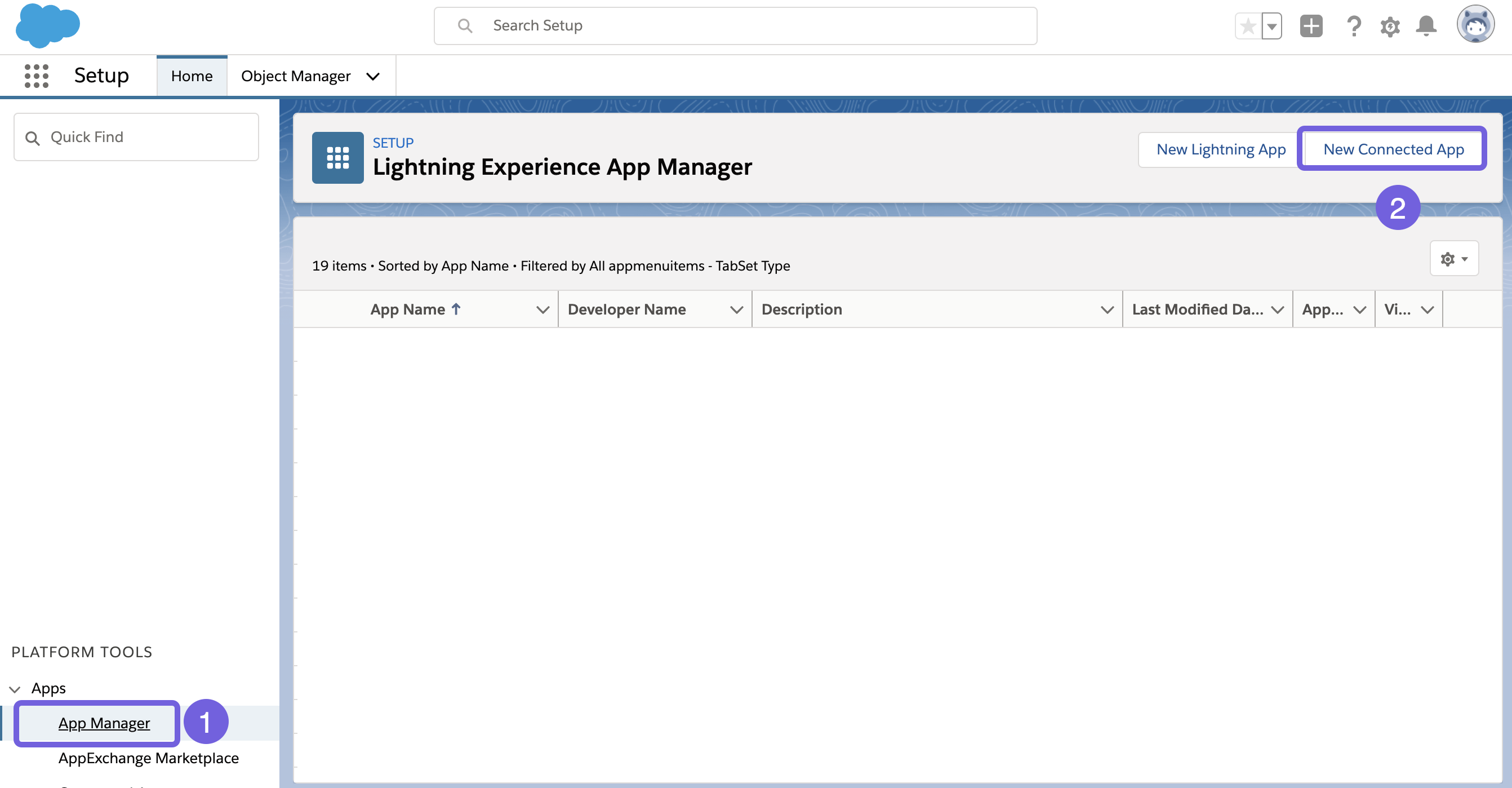 In a separate tab, open your Salesforce Setup page. In the left-hand menu under the Platform-tools section, open the Apps section and click on App Manager.
Click on New Connected App.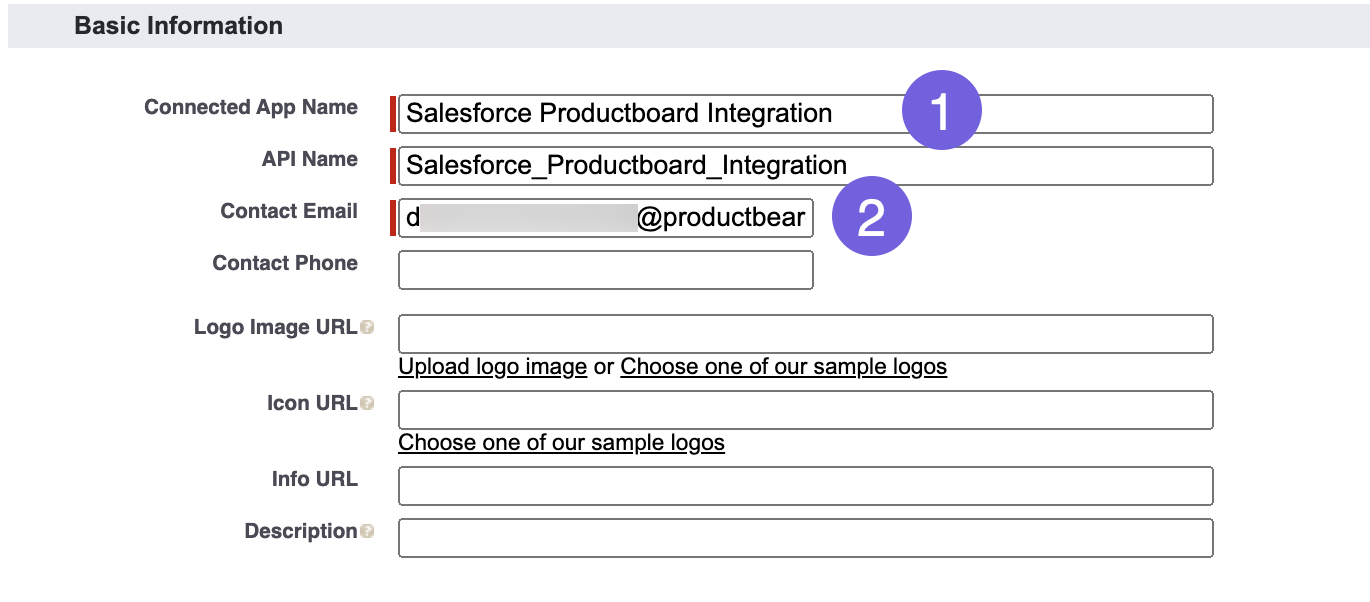 Give a name to your integration in the Connected App Name field.
Enter a Contact Email.

Check the box next to Enable OAuth Settings.
Insert the following URL into Callback URL: https://app.productboard.com/gw/prioritization/salesforce/v1/auth/oauth2/callback

In

Selected OAuth Scopes

, add the following scopes:

Manage user data via APIs (api)

,

Perform requests at any time (refresh_token, offline_access)

.

Scroll all the way to the bottom of the page and click Save.
Wait 10 minutes for these changes to go through before moving on. ⏰
Authorize your integration in Productboard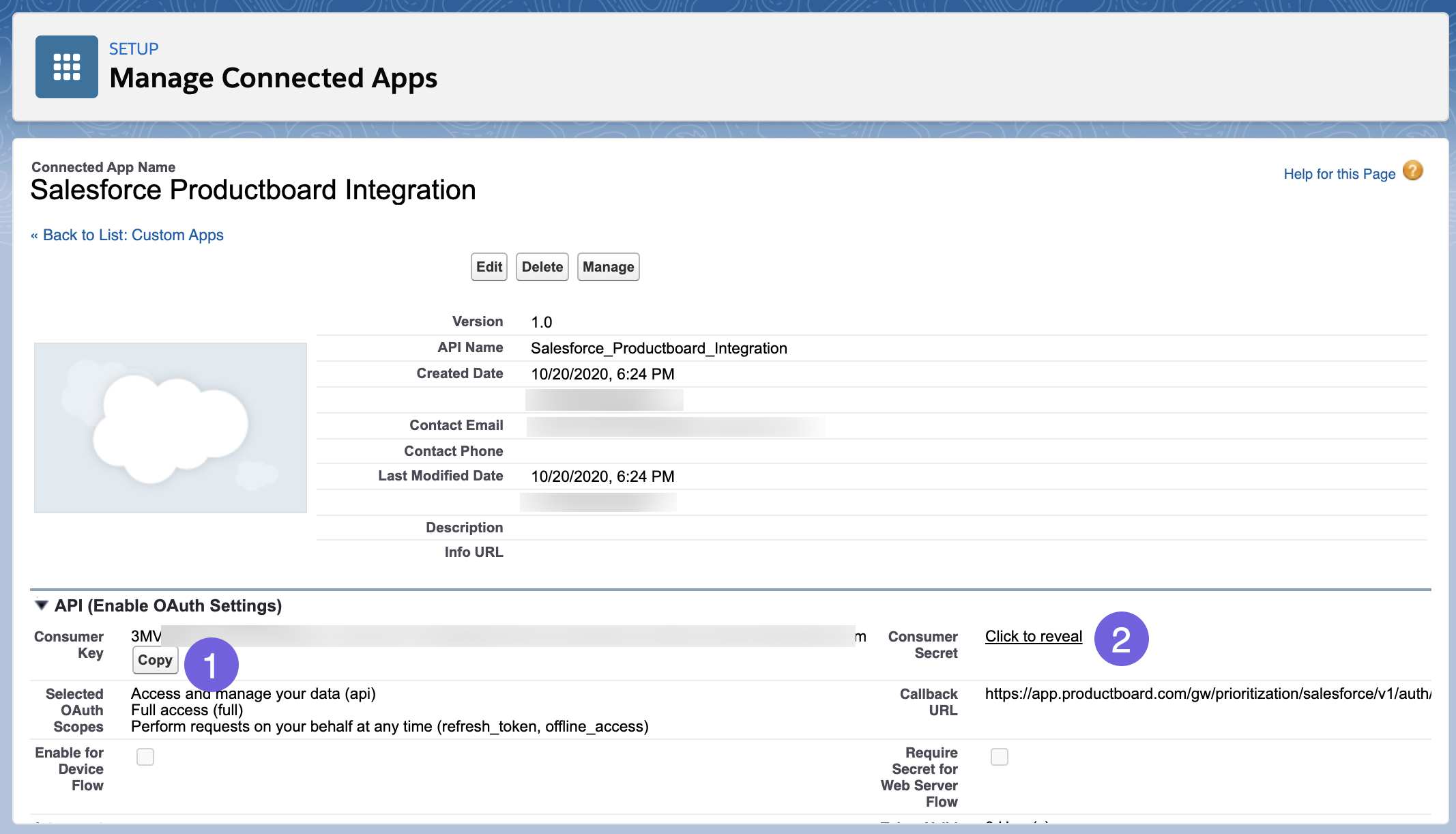 Salesforce view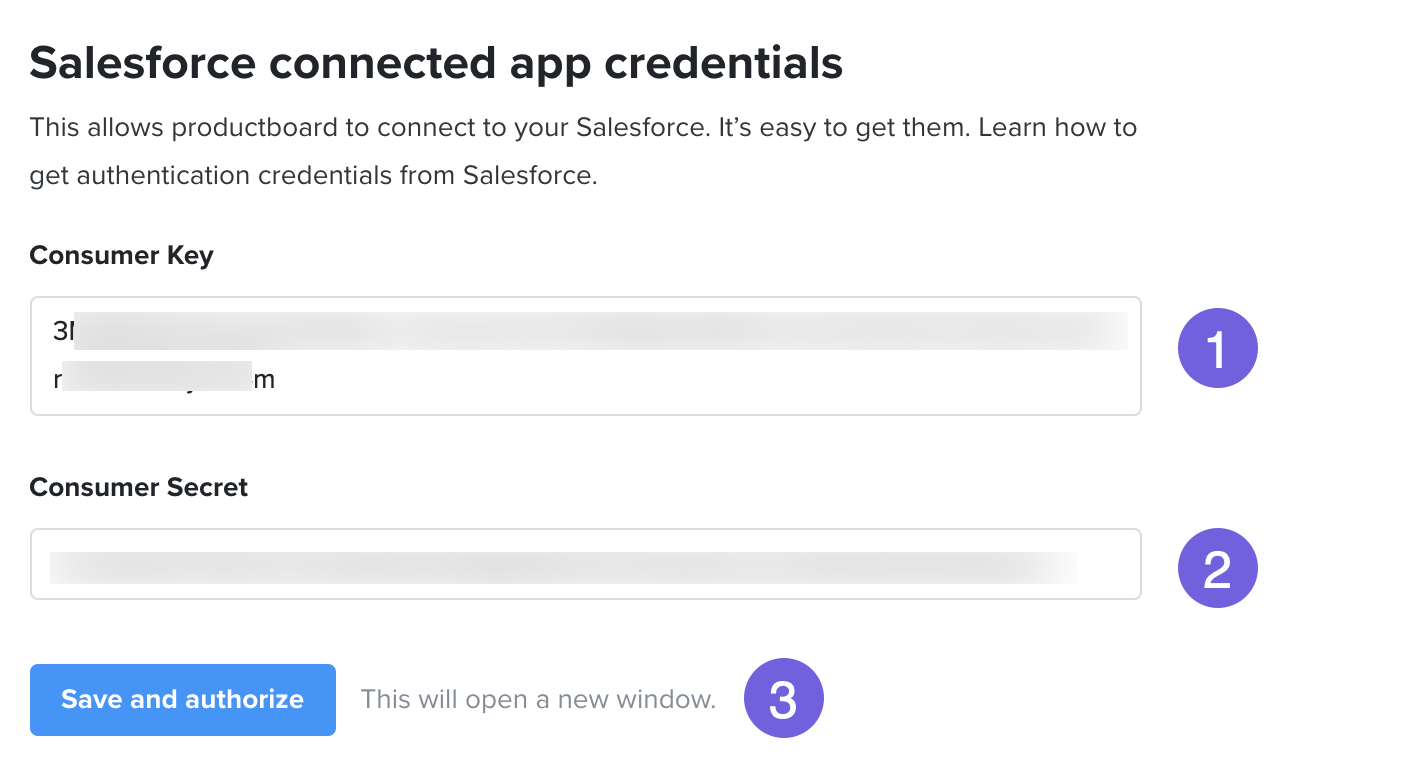 Productboard view
In the Connected App view, under API (Enable OAuth Settings), copy your Consumer Key. In your Productboard tab, paste your Consumer Key.
Find your Consumer Secret. Click to reveal, then copy the key. In your Productboard tab, paste your Consumer Key.
Click Save and authorize. A new window will appear, letting you know that your integration was authenticated.
Note: Seeing an "OAUTH_APP_ACCESS_DENIED" error message? See our troubleshooting instructions here.
You've now successfully authorized your Salesforce integration! 🥳 Now you can proceed to: