Productboard makes it easy to collaborate with all the different teams at your organization who support your product vision.
How to invite a new user to Productboard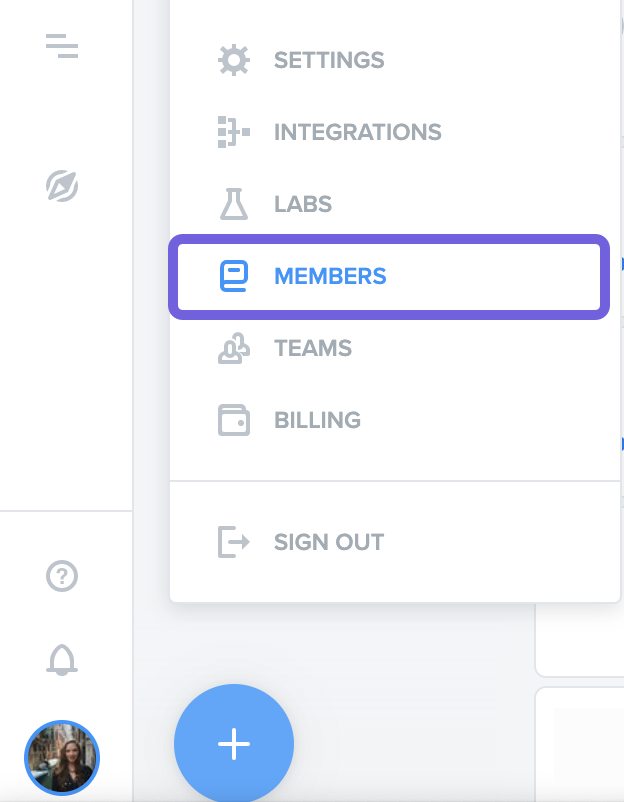 Click the avatar menu in the bottom left corner.
Click Members.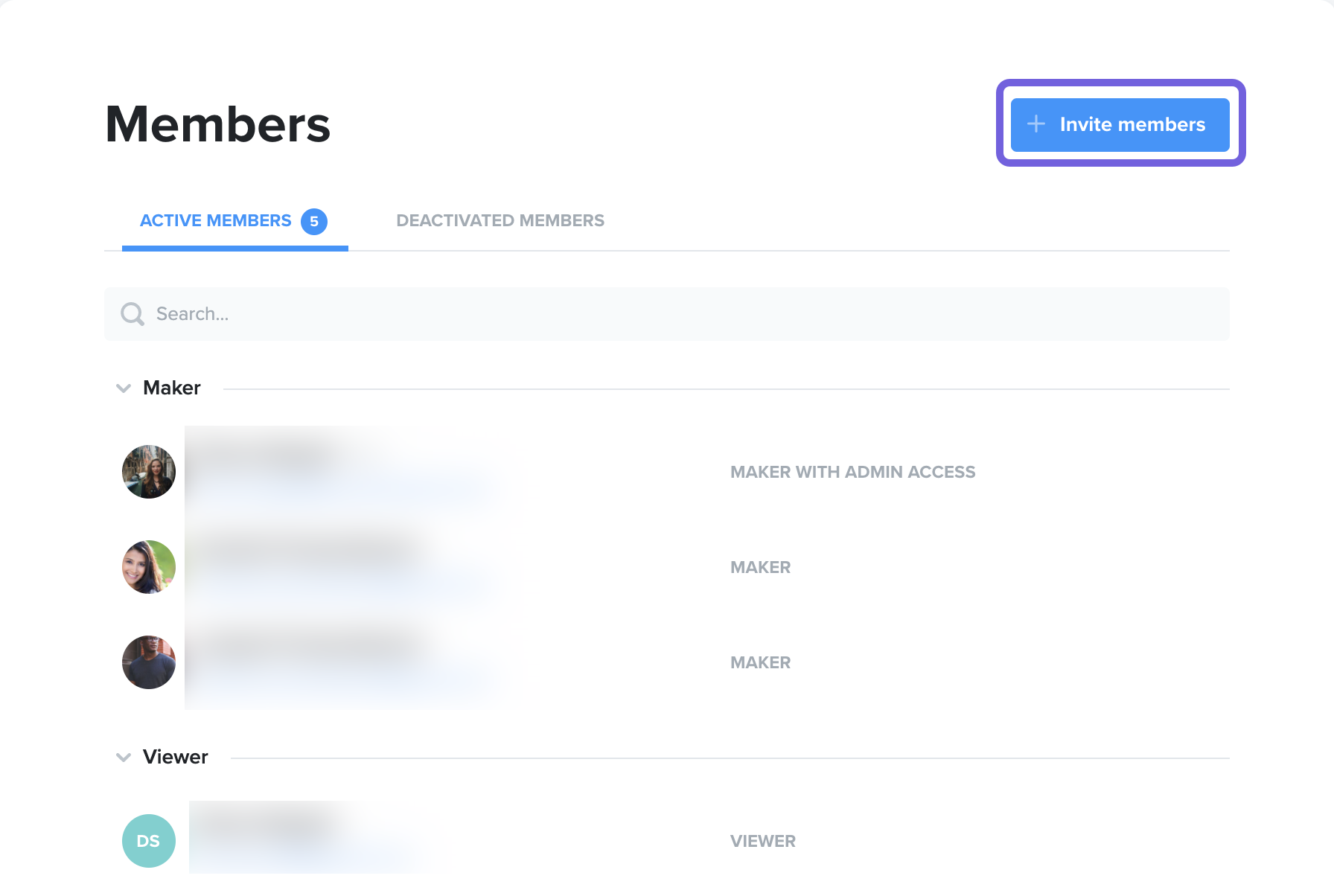 On the Members page, you'll see a list of all active members currently associated with your workspace, along with their respective role.
To invite a new user, click Invite members.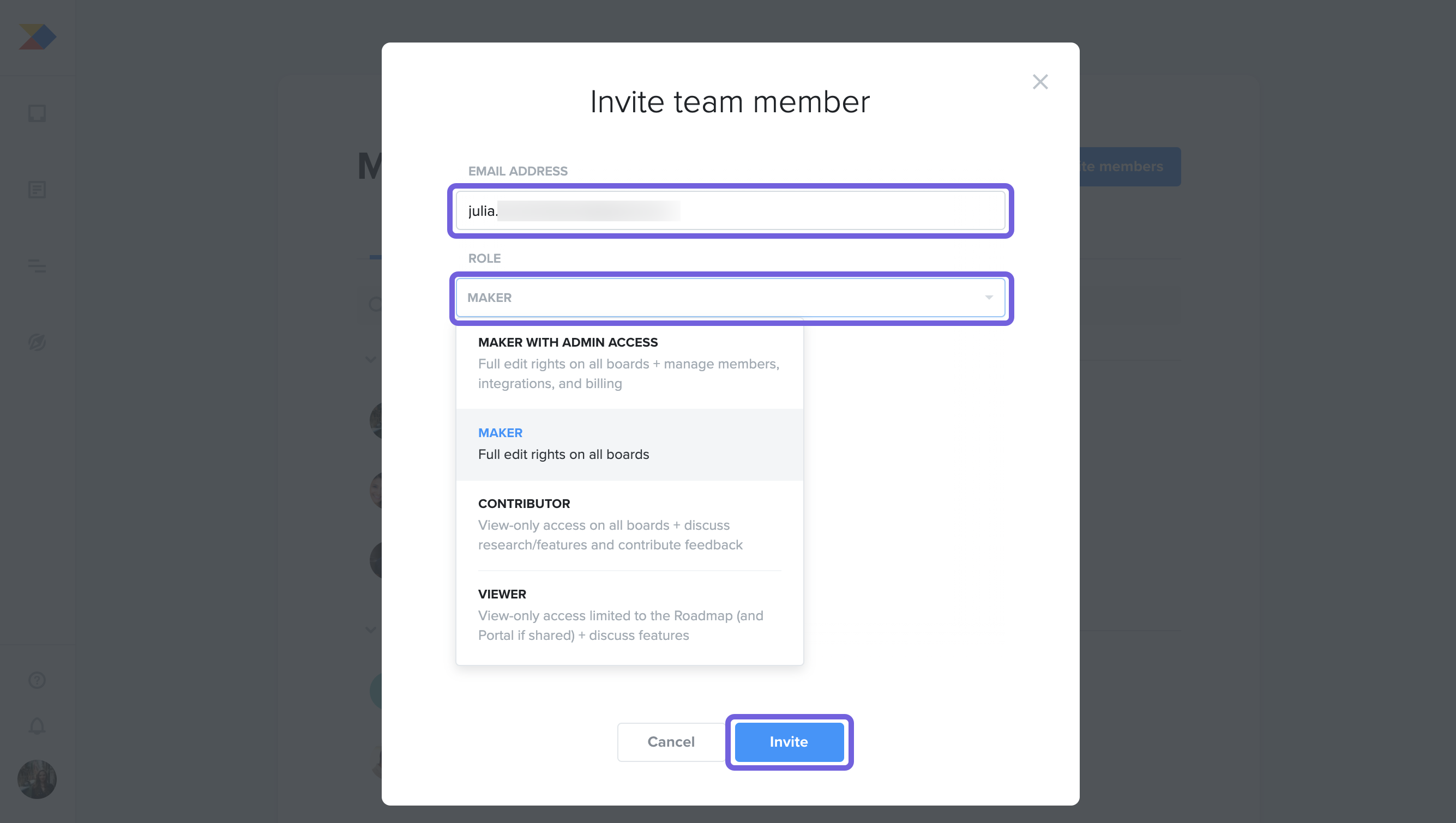 Enter the new user's email address.
Select the new user's role (see below for more information about roles).
Click Invite.
Productboard's recommended access roles
While every organization can determine their own appropriate access roles, these are our general guidelines for rolling out Productboard across different teams:
Invite colleagues on the product and design team as makers or contributors.
Invite colleagues on customer-facing teams (support, sales, marketing, customer success) as contributors so they can contribute ideas, requests, and feedback.
Invite colleagues from across the organization in as viewers (limited just to the Roadmap and Portal, if shared with them).
For more information about access roles, see Define roles of workspace members.