If you've already set up a Jira integration for your team in Productboard and you have multiple projects and teams in Jira you might find it handy to push Productboard features to different projects.
(If you haven't set up your integration yet, you'll want to integrate with Jira first.)
In this article:
Push each feature to just one project
If each feature needs only be pushed to one Jira project – but different features must be pushed to different projects – choose the setting "let me pick a project with every push" on the Jira integration settings page:
Each time you push a feature to Jira, you'll be prompted to select which Jira project to push to: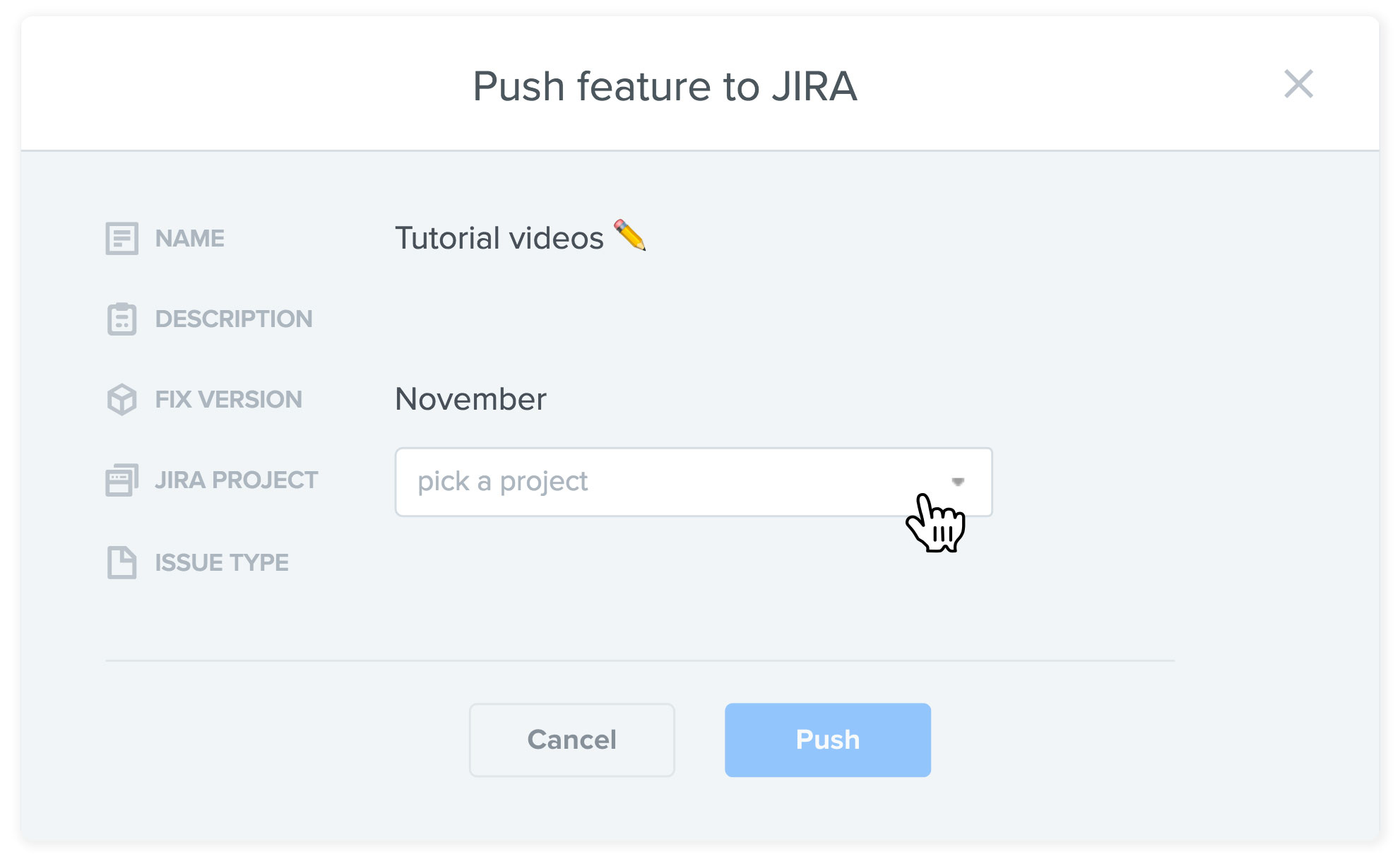 Push each feature to multiple projects
If you are looking to push a feature to multiple projects (e.g. one for managing iOS development, and another for Android), you can create multiple Jira integrations.

Every integration you set up will create a new Jira Task column in Productboard. That way, you can configure each integration to push to a specific Jira project.
To help distinguish and keep your new Jira Task columns, rename them accordingly.
If the Task columns are already visible on your Features board, click a column header to open its details and edit its name.
Otherwise, click the  Add columns button and select Tasks in the right sidebar. Then select a given Jira task column to open its details and edit its name.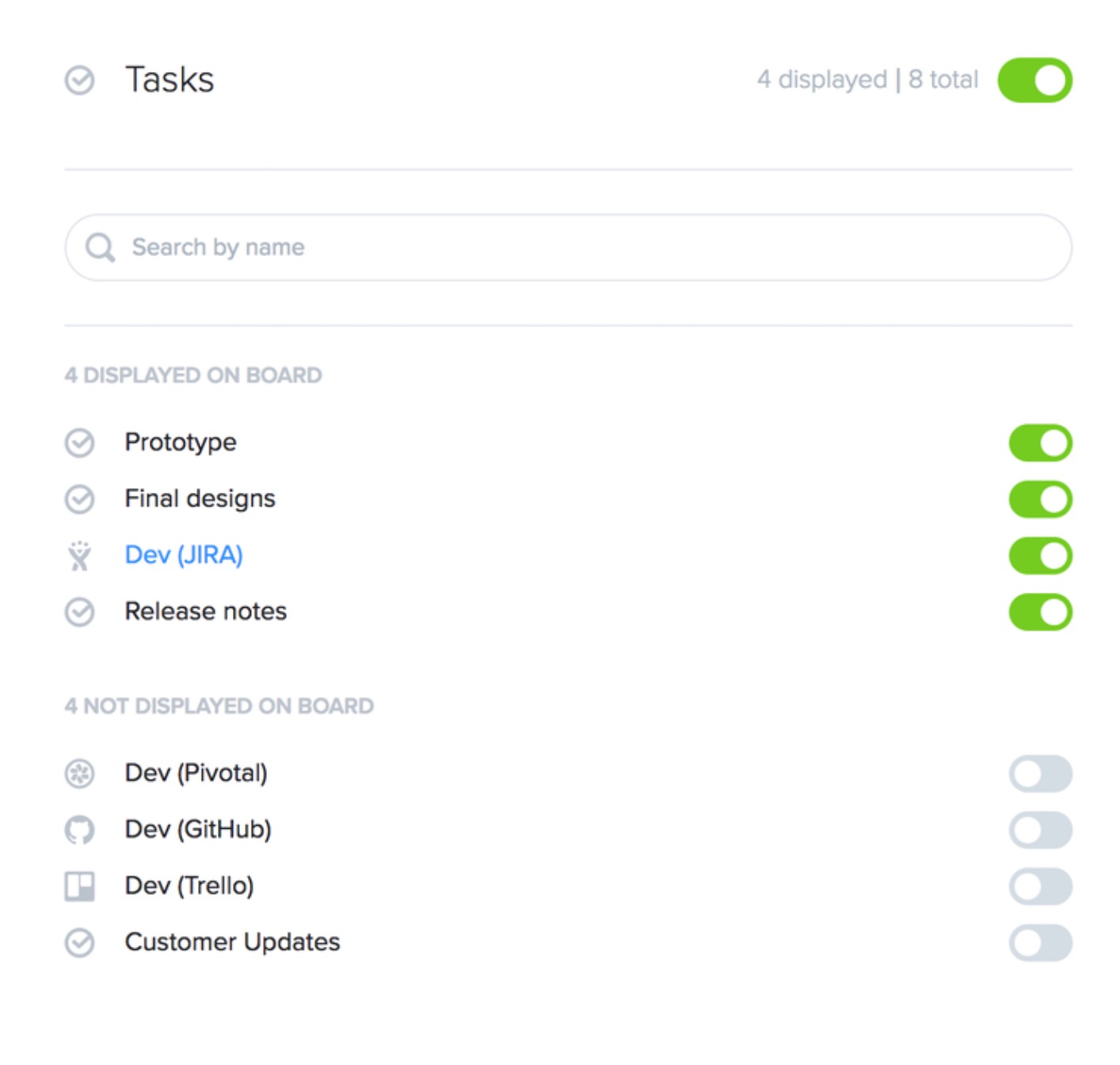 school

Productboard Academy Course

Take a look at our quick tip academy course on safely activating the Jira Integration. You can safely turn it on and configure it however you like before information starts flowing back and forth. Here's a video walkthrough if you don't believe us.
See also: