When working with Productboard and Jira, admins and editors can push a release into Jira. With the push of a button, Productboard can push an entire release into Jira, even syncing your releases to your Fix versions if desired.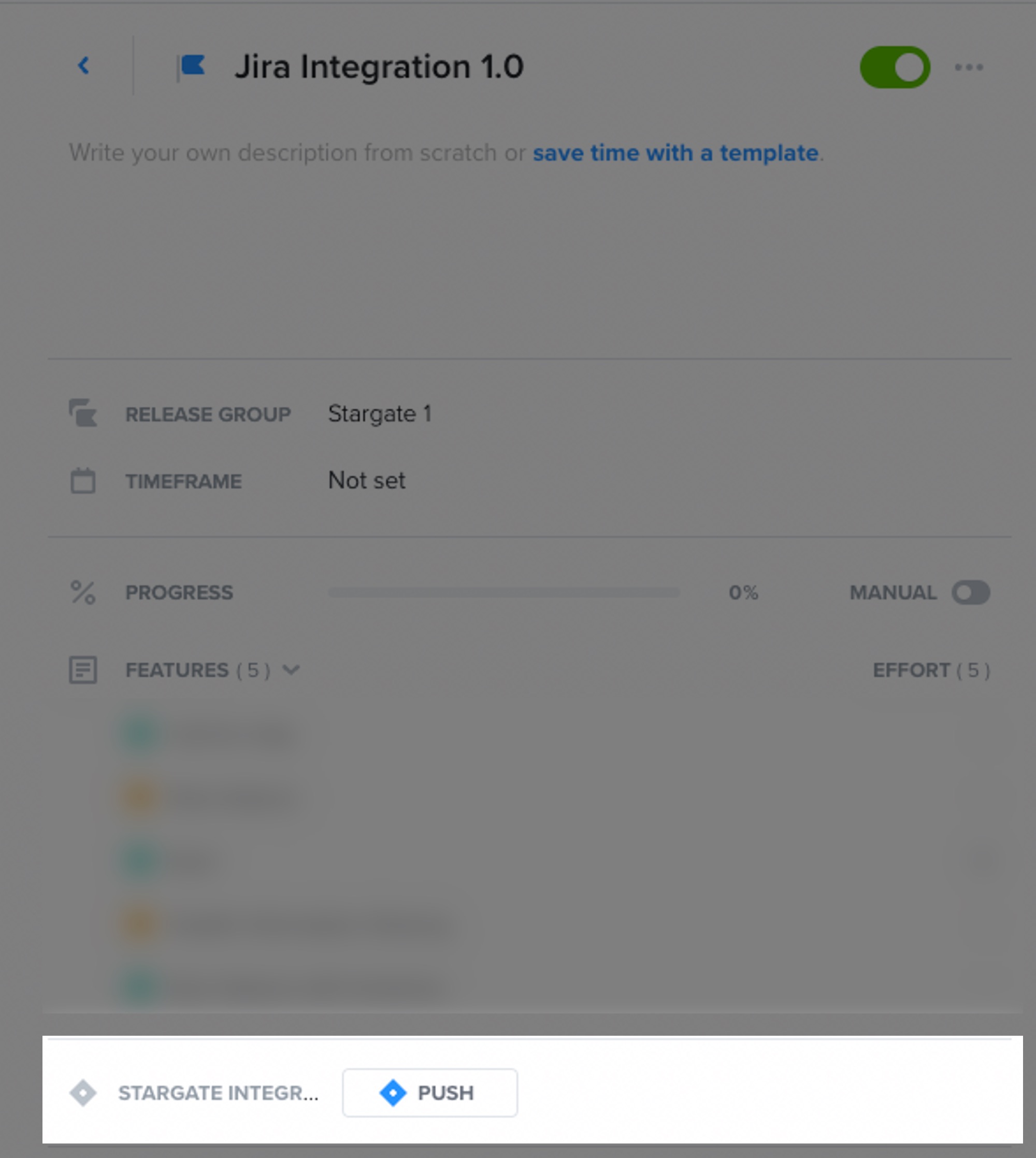 Productboard release groups are mapped to Jira fix versions.
If you have multiple release groups in Productboard, you can decide which one to map to Jira fix version in Productboard's Jira integration settings.
Clicking on the push button will push the release to Jira, but the "unpushed" state will remain. If the release already exists in Jira, the dialog will notify you.
All releases within the same release group must have a unique name. Creating a release without a name will create a release called "Unnamed release."
Setting up release syncing
To set up release syncing between your Productboard account and a Fix version in your Jira integration: 
Click on the workspace name, and select Integrations ():

Scroll to Jira, and click the name of your Jira integration.

Scroll down to Release syncing and tick the box Sync feature releases with issue Fix versions and select a release group whose releases will be synced with the Fix version in Jira. 

Note: Please ensure the Fix Version checkbox is ticked in the Jira Integration settings on Productboard to push the release through.
Now, when you create a new Fix version in Jira, it will sync with your desired release group. Take a look at it in action below: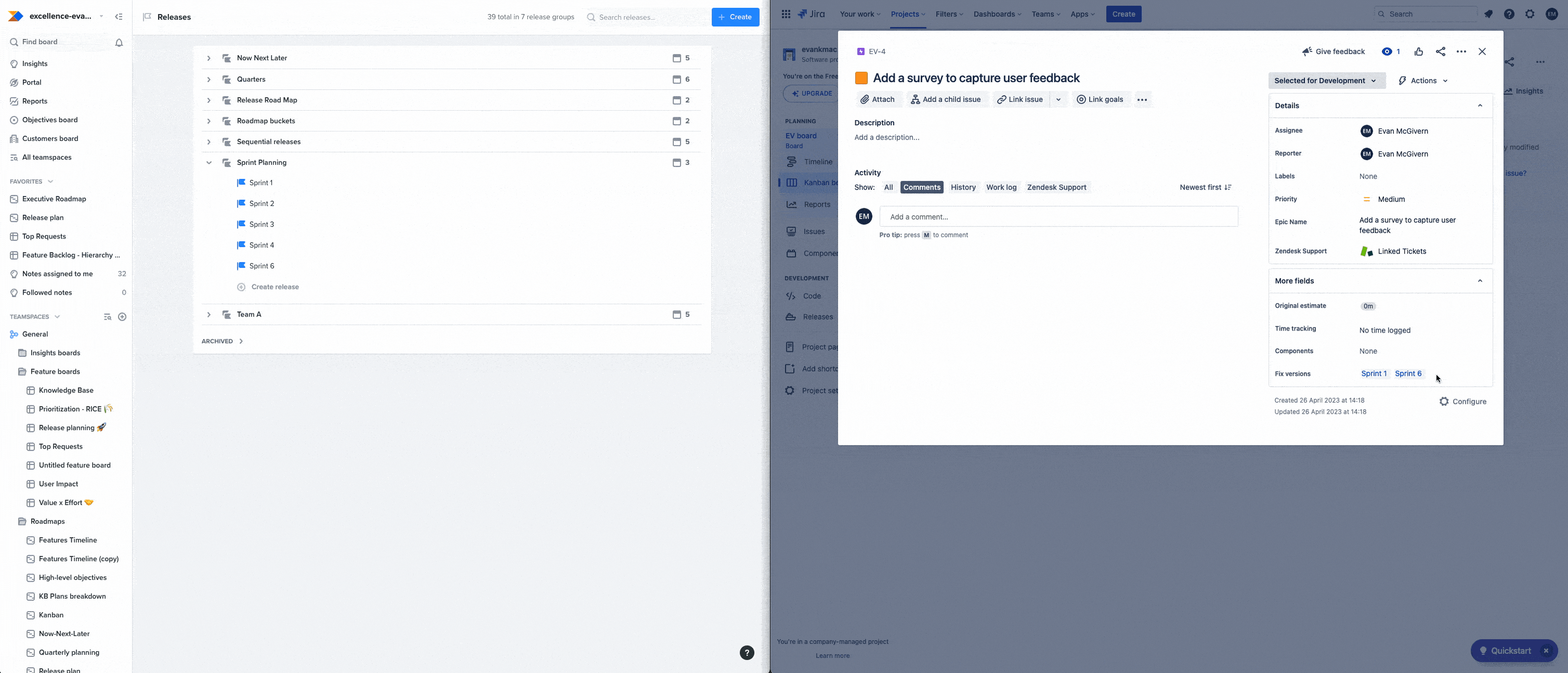 school

Productboard Academy Quick Tip

Learn how to set up release syncing between Productboard and Jira in this quick tip video. 
Note: Productboard Academy content is available for trial users and paid customers only.
school

Productboard Academy Course

Take a look at our quick tip academy course on safely activating the JIRA Integration. You can safely turn it on and configure it however you like before information starts flowing back and forth. Here's a video walkthrough if you don't believe us.
See also: