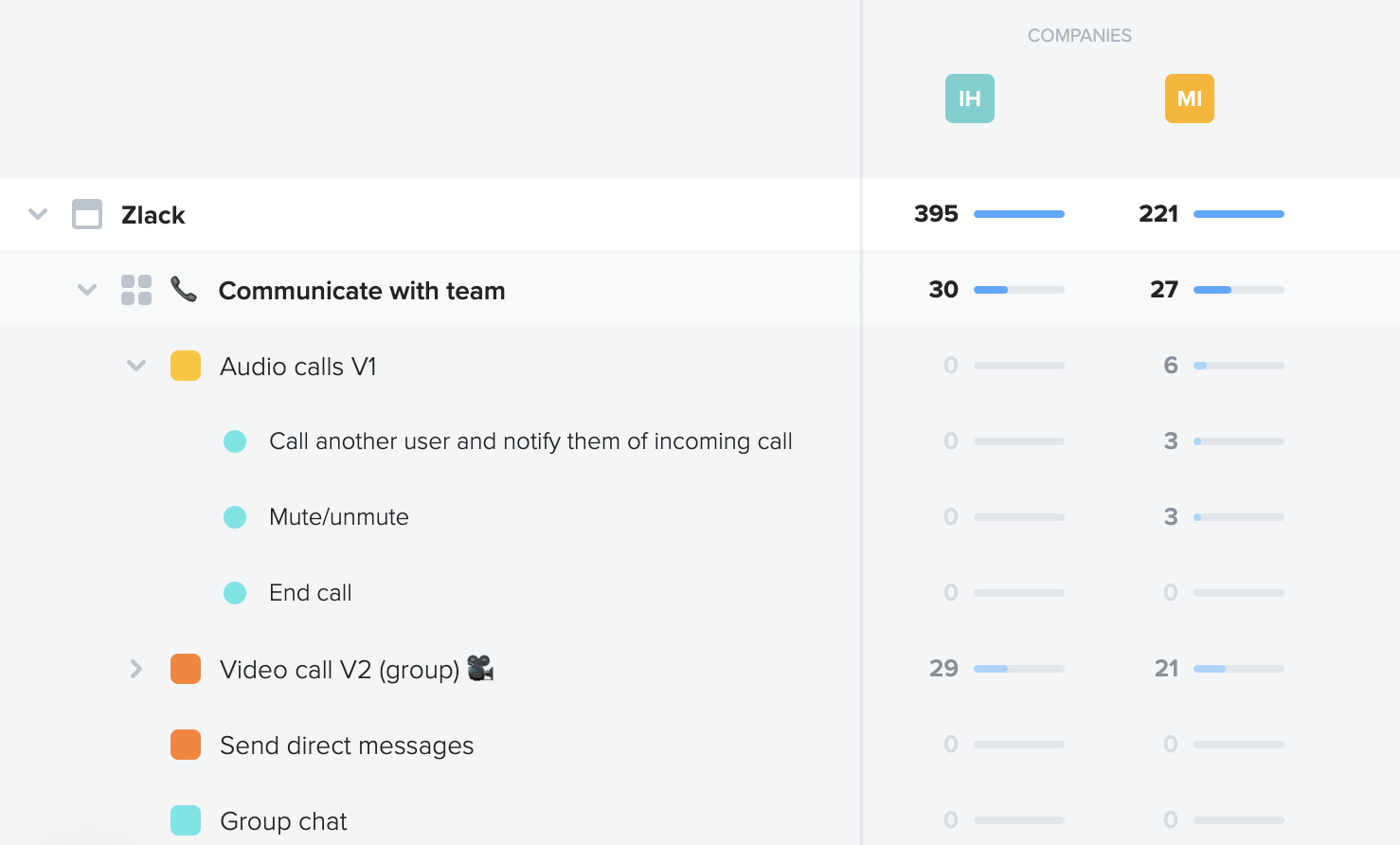 Adding your customers into Productboard allows you to identify feedback they've submitted, surface feature ideas they've requested, and create custom roadmaps filtered for the features they care about most.
Productboard users on Scale or Enterprise plans can add companies in bulk via CSV import or Salesforce. if you're on an Essentials or Pro plan you'll need to add companies manually.
To add companies manually:
Click the Companies menu on the right sidebar.
Click Add or Import companies: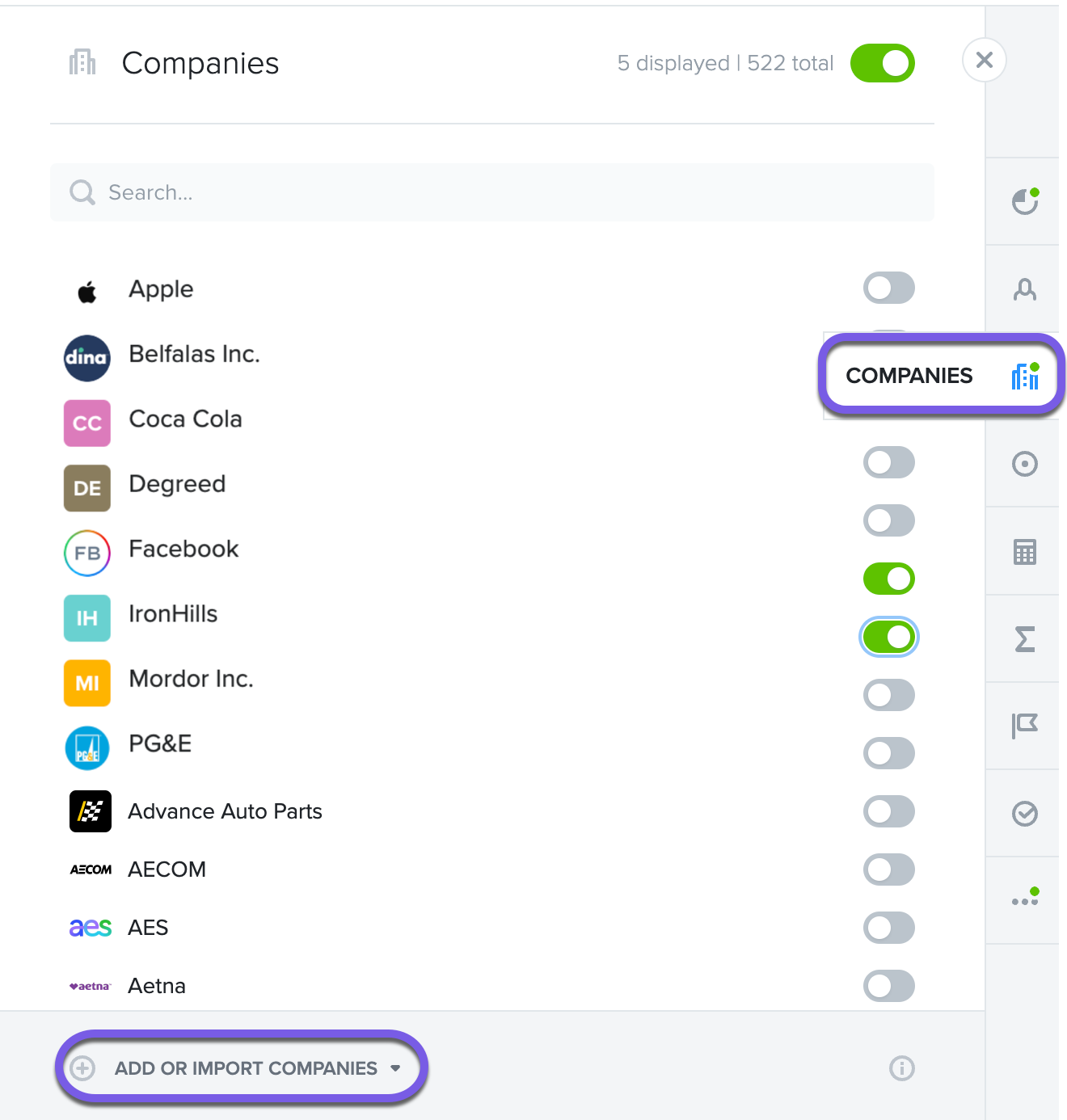 Click the toggle to add this company to your Features view.
Add the company's domain to automatically associate users with this company based on their email address.
Click Add user to manually associate existing users with this company. For more information, see this article: Assign users to companies.