If Slack is your primary channel for communicating with colleagues, this integration allows you can track workspace updates including:
New products, components, features, and subfeatures
New user
New company
New objective
New release
New comments on features/notes
All workspace updates are chronologically ordered, and grouped by date. Updates are searchable in Slack and contain links to associated Productboard features/notes.
Setup is easy. Just make sure you are an Admin in both Slack and Productboard. Then follow the steps below to get started.
Step I: Create a new Incoming Webhook in Slack
Install Slack's Incoming Webhooks app.
Select Configure.
Choose a channel to which Productboard notifications will be posted.
Click Add Incoming WebHooks integration.
Copy the 'WebHooks URL' into your clipboard.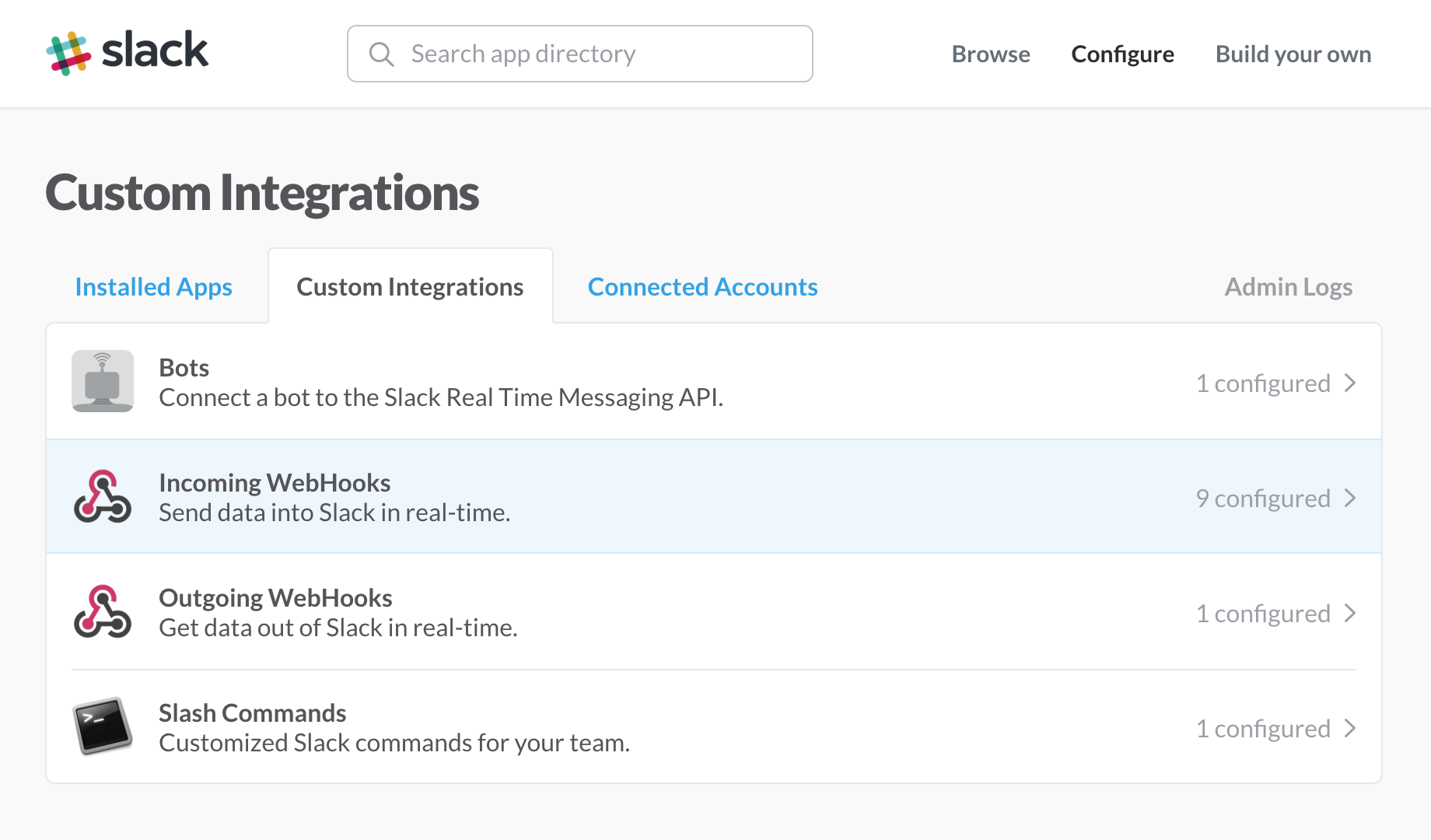 Step II: Configure the integration in Productboard
In the top-left, click on your workspace name and select Integrations.
Scroll down and click Add new Slack Notifications.
Paste your Slack webhook URL into the first field.
In the second field, indicate the channel to which notifications will be posted, preceded by the # symbol. (If you decide to push notifications to a different channel later, you can change it here without reconfiguring Slack.) To push to a direct message channel, see the section below.
Click Save.
Click Enable.
See also