Use keyboard shortcuts to speed up common actions in Productboard.
From anywhere in the application, press ?to see all available shortcuts.
You can also access this information from the question mark menu:

Keyboard shortcuts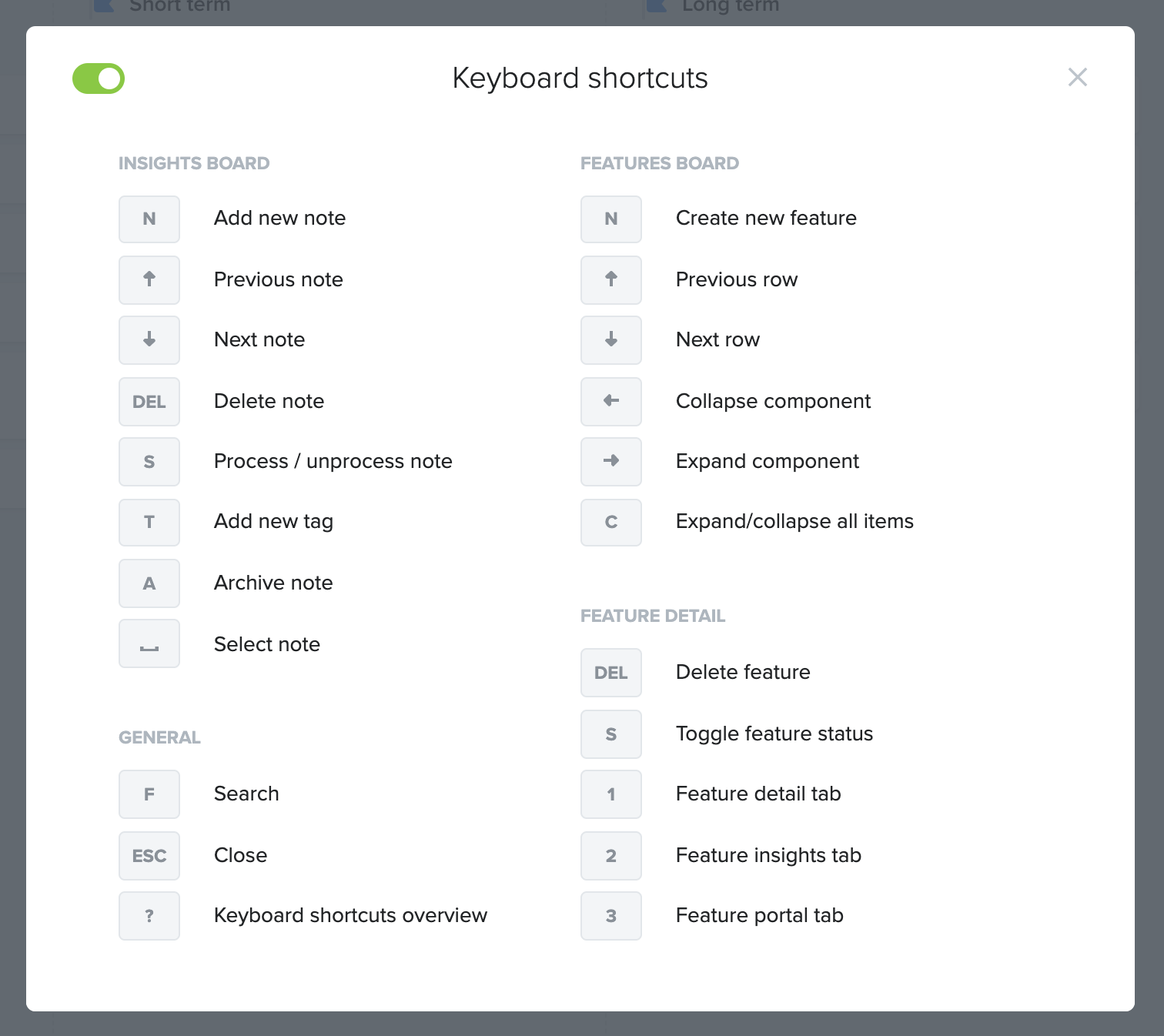 Most popular shortcuts
Navigating the product hierarchy with arrow keys
N to add a new note/feature
DEL to delete a note/feature
S to process/unprocess a note
F to search for a note/feature
ESC to close details pane
Shortcut conflicts
If you run into any shortcut conflicts, you can disable Productboard shortcuts at any time by typing ? and toggling shortcuts off using the control in the upper left of the dialog.