Create custom fields to associate numerical values, text, URLs, or workspace members with each feature.
This can be especially helpful for capturing reference information on your board, like the URL for a feature's design mockups, what team is working on the feature, or which designer or developer has been assigned to it.
In many cases, you'll also be able to filter your board by these fields and their values!
In this article:
Adding new custom fields
Get started with custom columns in the Misc. column configurations pane: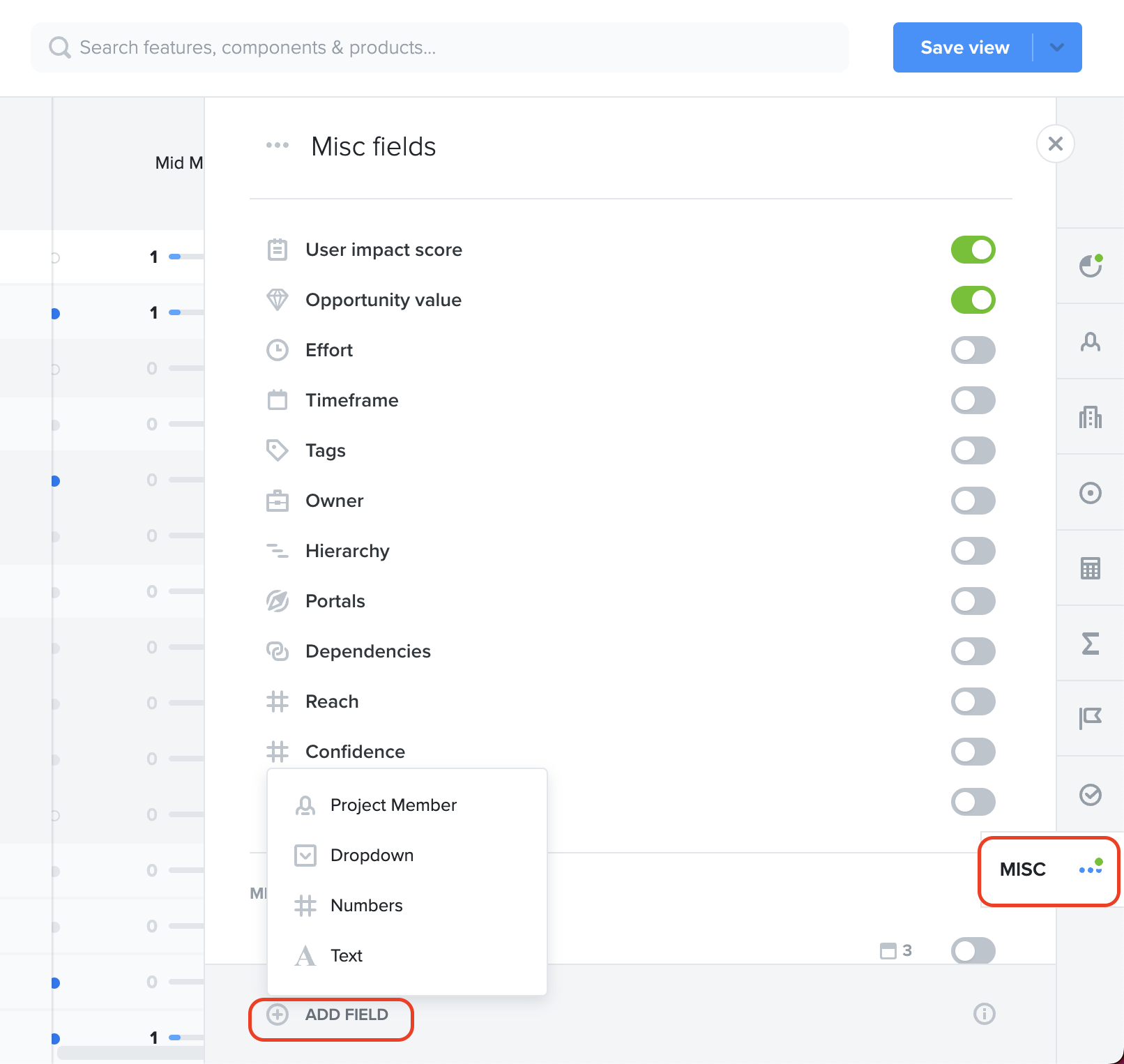 Workspace member custom fields
Use the workspace member custom field to assign features to a colleague who is a fellow member of your Productboard workspace. This could be useful for keeping track of who is responsible for a feature with regard to design, development, documentation, marketing, or product management (though this will typically be signified using the native owner field).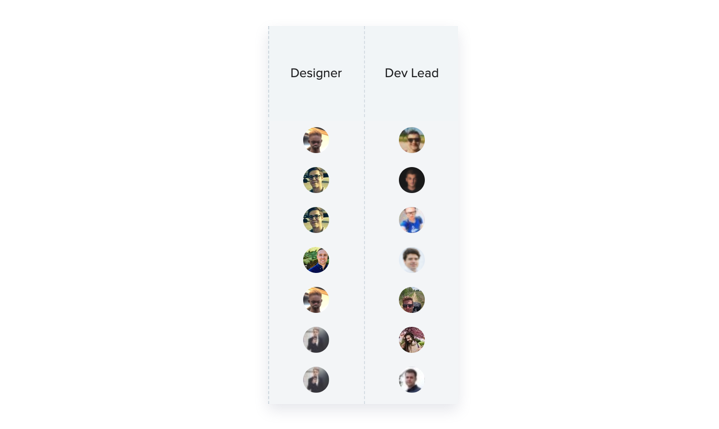 Text custom fields
Display random notes, URLs, the name of the team that is working on a feature, names of additional stakeholders, etc.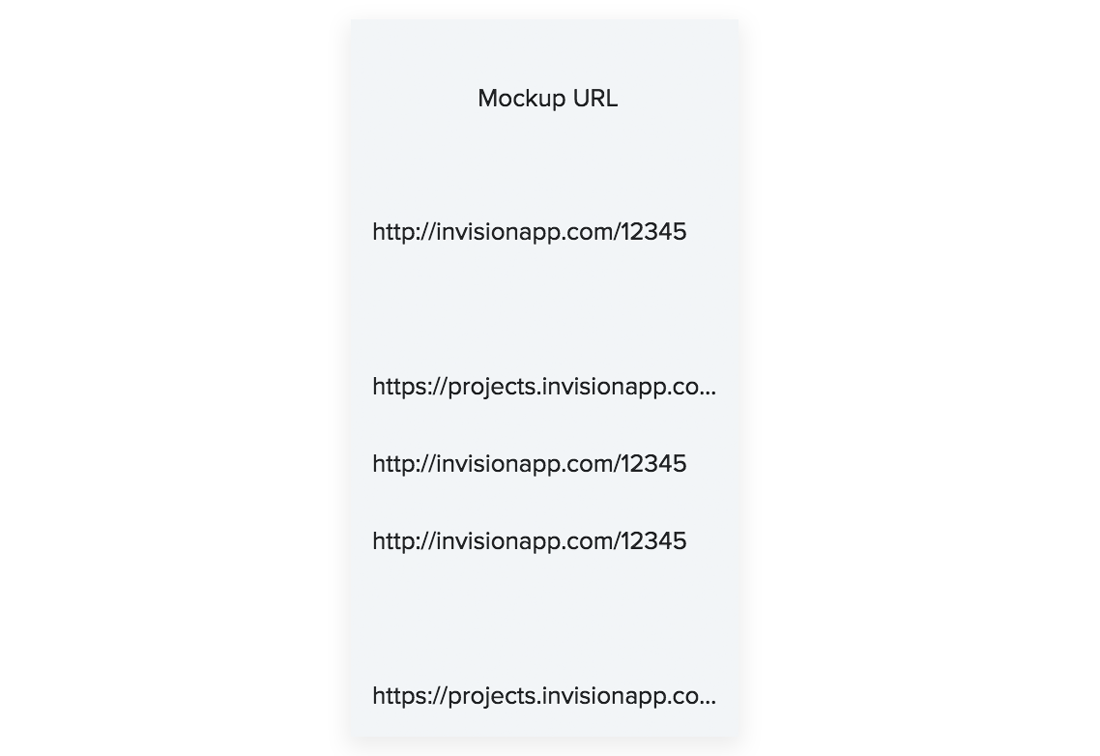 If you precede your URLs by http:// or https:// the custom text column will display a URL launcher to help you navigate in one click:

Number custom fields
Display the projected revenue for a feature, the reach (# of users impacted), fibonacci numbers (complexity), a custom prioritization score, or other KPIs.
Ask teams who interact with your customers every day (sales, support, CX) to force rank feature candidates and recording their rankings before sorting/filtering.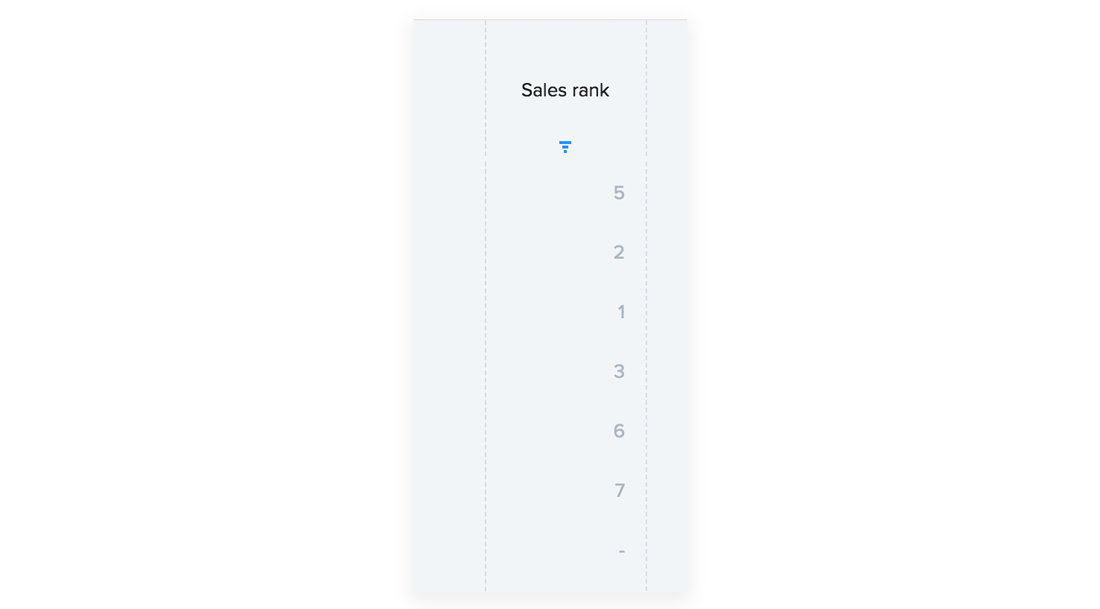 Dropdown custom fields
Indicate which dev team will be working on a feature, select from a list of t-shirt size complexity indicators (or any other emoji!), or indicate a feature's marketing launch tier. Filter features based on any combination of values.
Dropdown custom fields can be great for setting a scale for your team to work on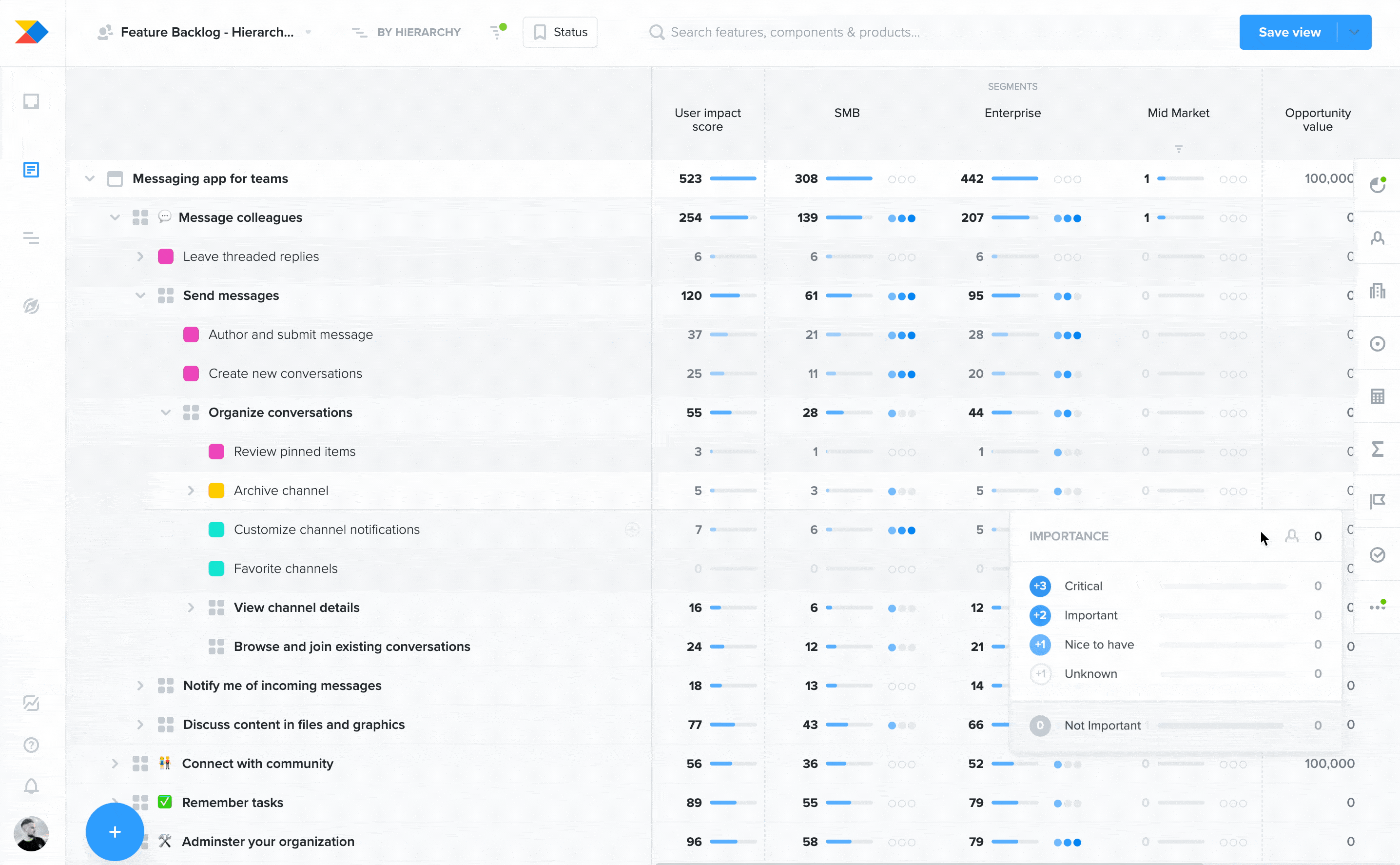 T-shirt sizing complexity estimates: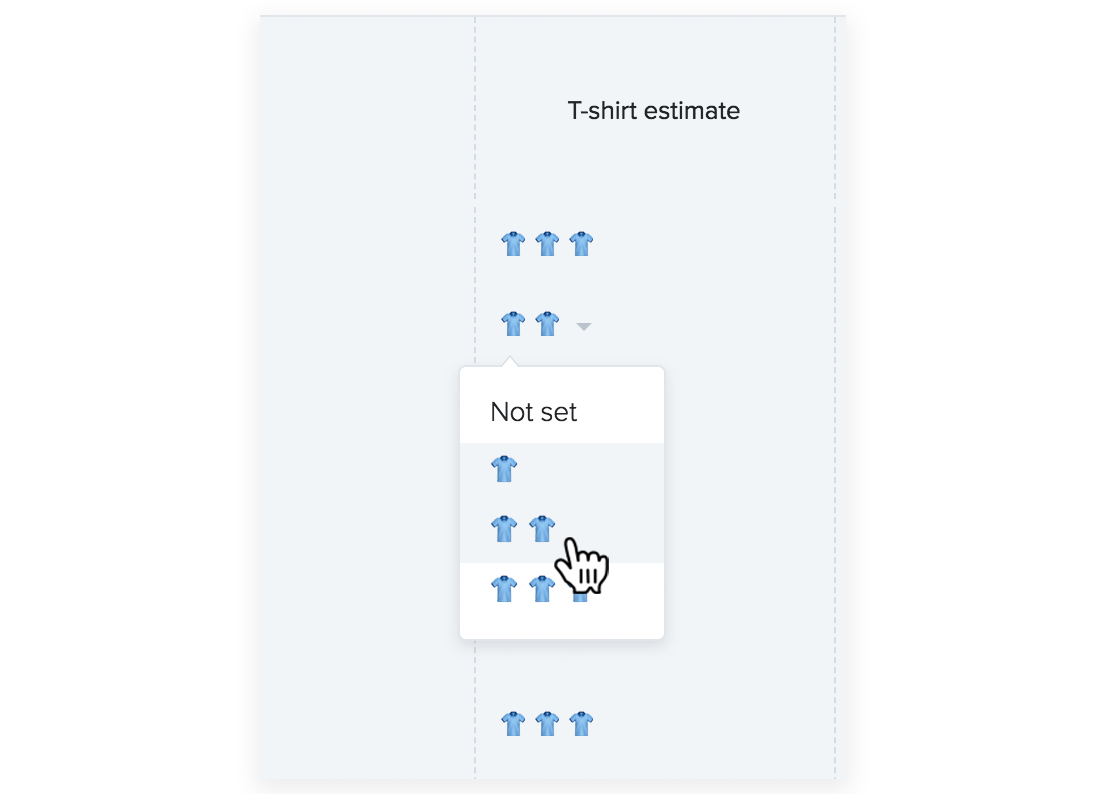 Support for any emoji you'd like!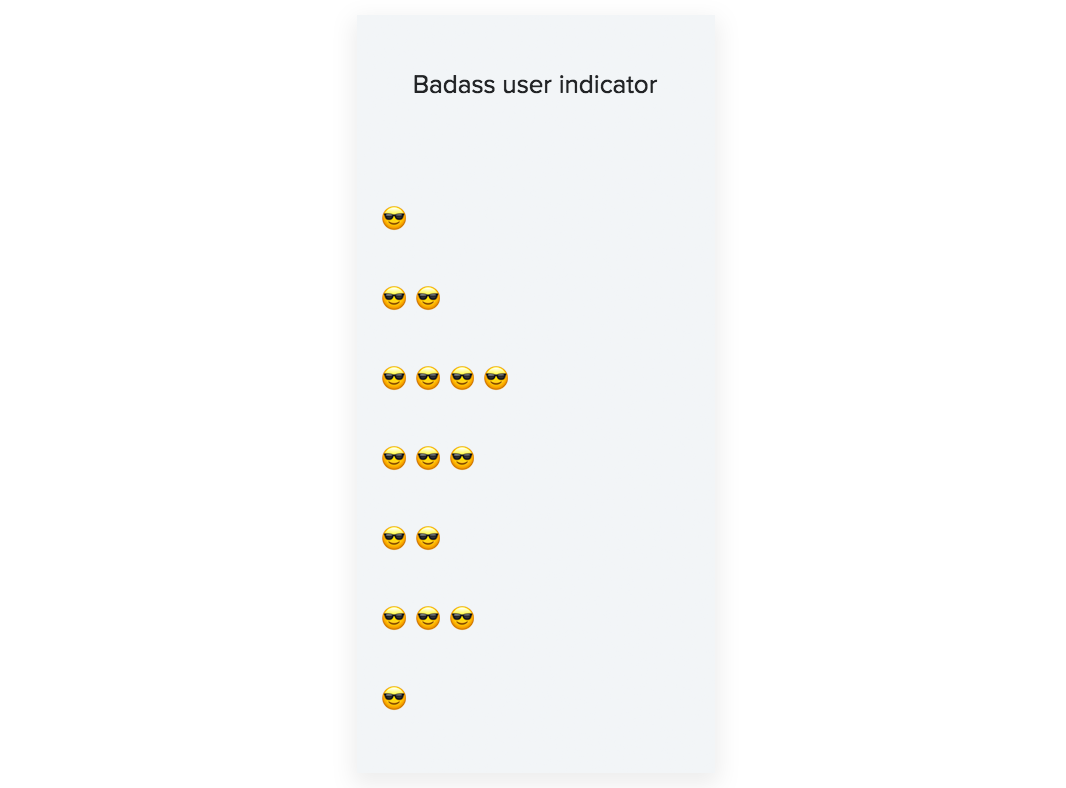 Additional examples:
Feature type: hypothesis, feature, improvement, bug, issue, need, delight
Scrum team: team A, team B, team C
Platform: iOS, Android, web app
See also: