Whenever you receive user feedback about your product, Productboard lets you capture the most important takeaway from that feedback and link it to a relevant feature idea. You can link user feedback to related feature ideas from a note or add insights directly from an existing feature idea.
Having linked insights to feature ideas allows you to:
In this article:
How to review insights for a feature
Once you've highlighted an insight and linked it to a feature, component, or subfeature, you'll see that reflected on the Features board!
In a feature's details, you can see all of the user insights you've linked to it: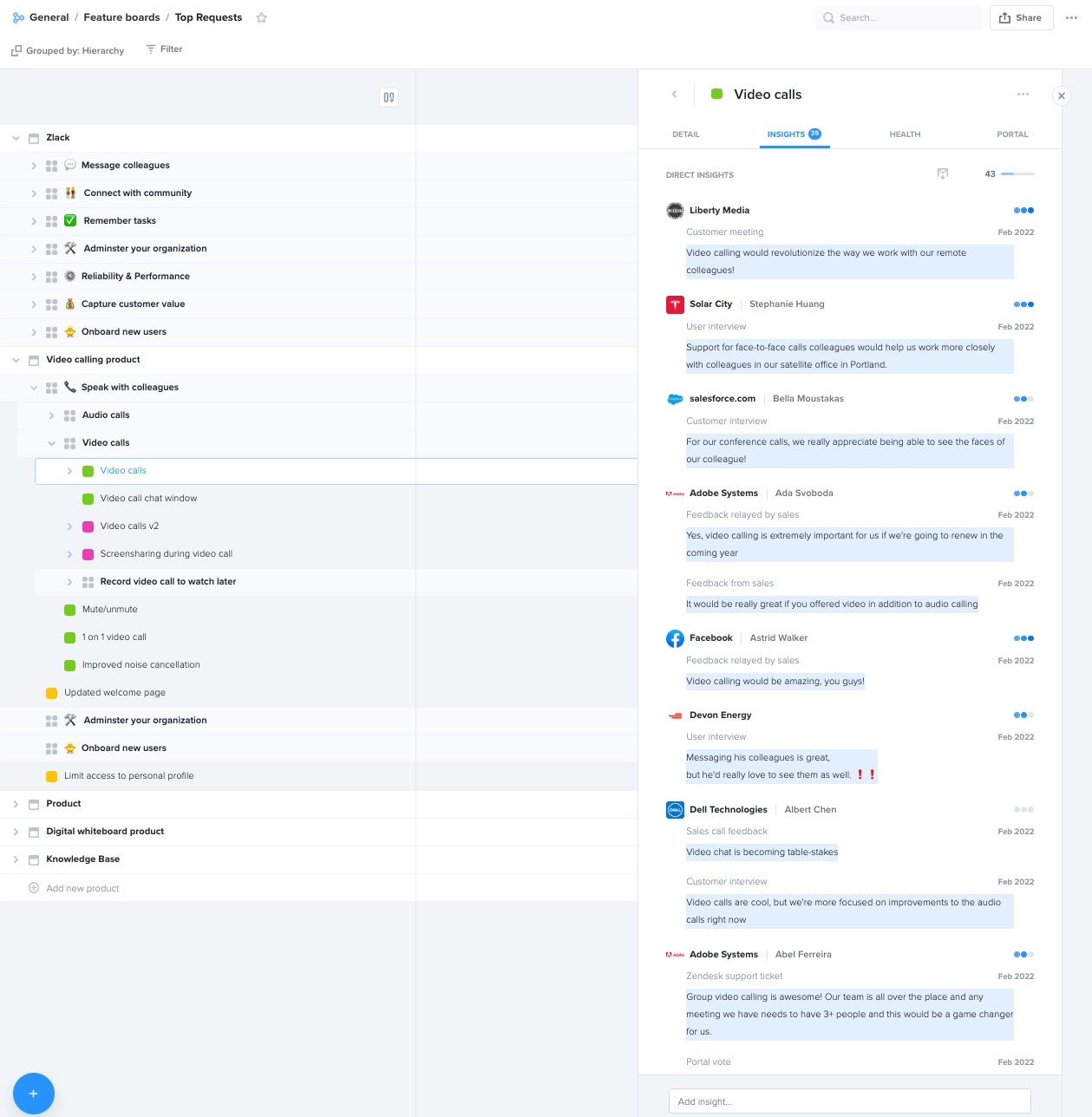 How to submit direct feedback for a feature idea
You can also submit new insights about a particular feature from its Insights tab: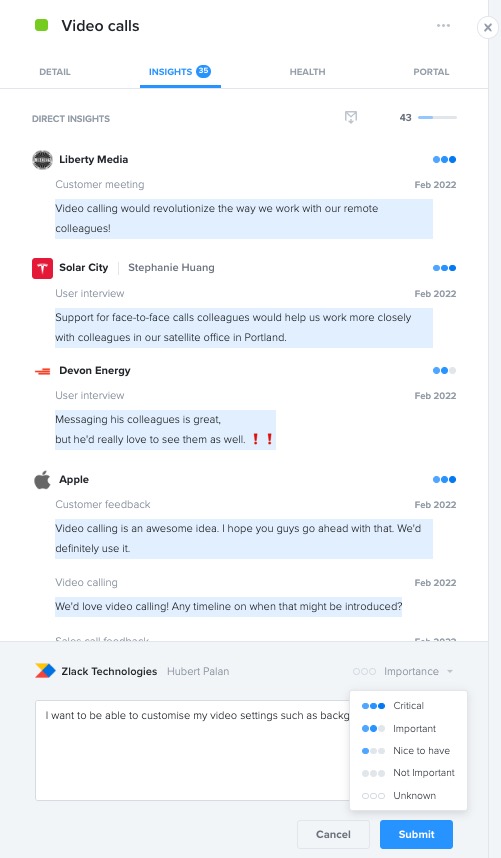 This will create a new note but it will come in pre-linked to the entity it relates to.
Suggested Notes
When you visit the insights tab on a feature, we may display suggested notes under the linked insights. These notes are predicted to be relevant to the given feature based on text analysis of their content. Suggested notes can be both processed and unprocessed notes.
The suggestions can help you easily discover unlinked relevant feedback for your most important features. They may also surface potentially missed notes that carry relevant information for the given feature.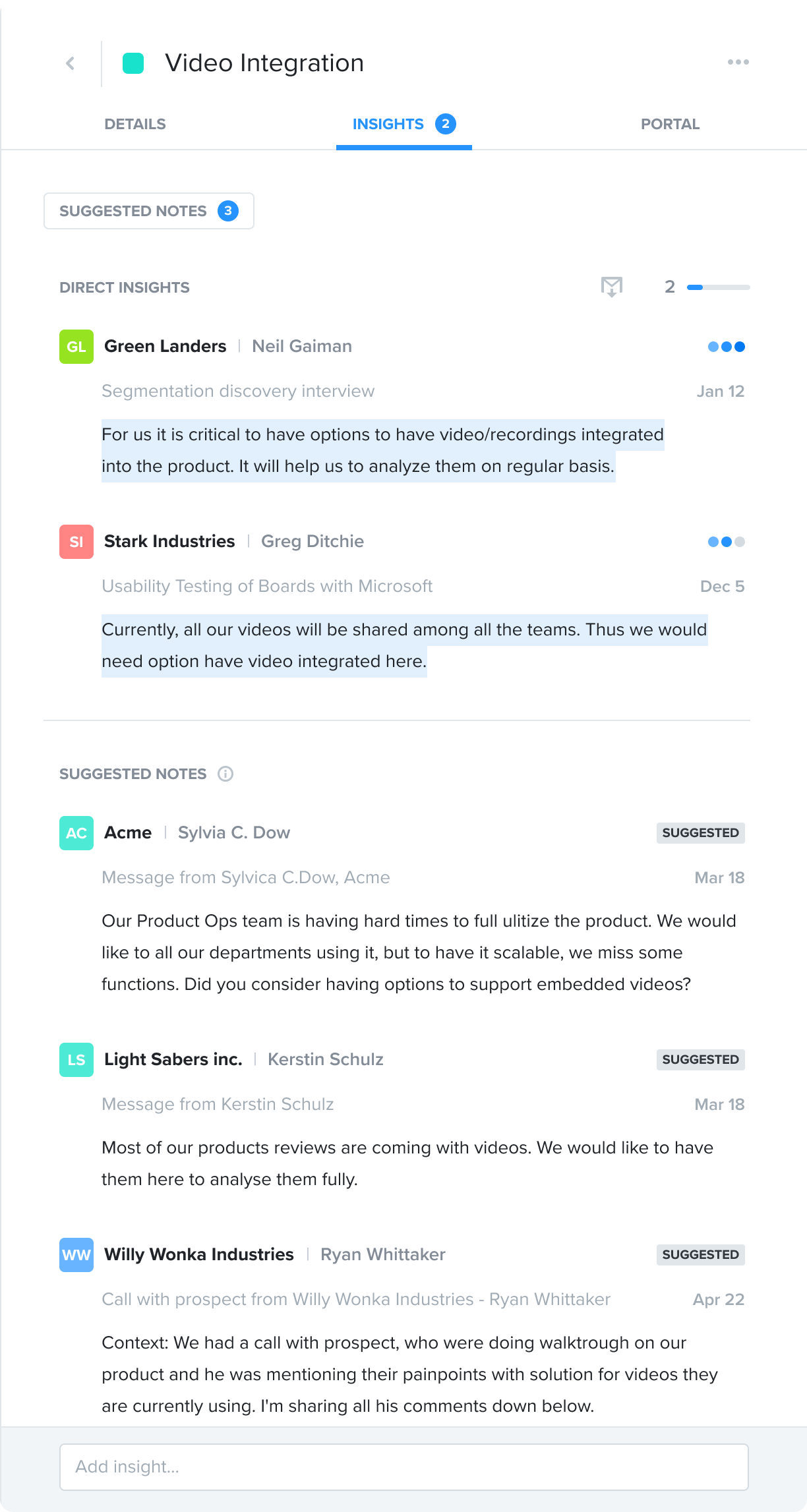 To view suggested notes: 
On the insights tab click the Suggest Notes button.
Pressing this will scroll down to the new suggested notes section.
Limitations
Not all features will include Note suggestions.
We will only display recommended notes that don't have insights already linked from them to the currently viewed feature.
We can only provide note recommendations for features that have at least one linked insight already. Newly created features with no insights will not have suggested notes.
The more insights are linked to a feature, the more likely we can provide relevant suggestions.
See also