"What should I build next?" – all PMs everywhere

The user impact score is an auto-calculated score that can help you surface your top-requested feature ideas.
It represents the number of people who've requested a feature (or expressed a need that would be solved by it), weighted by how important it is to them.
In other words, for every piece of user feedback that is linked to a feature, its user impact score increases according to the following scale:
Not important (+0 points)
Nice-to-have (+1 point)
Important (+2 points)
Critical (+3 points)
Highlighted insights linked to a feature without an importance specified increment the feature's user impact score by +1 by default.
Note that if the same user provides feedback on the same feature multiple times, their feedback will only count toward the score once. Likewise, if the importance of the feature changes for them over time, the most recent importance value will be used.
Add the user impact score to your board

Add the user impact score to your Features board using the column configurations bar at right:
Select MISC. >> toggle on user impact score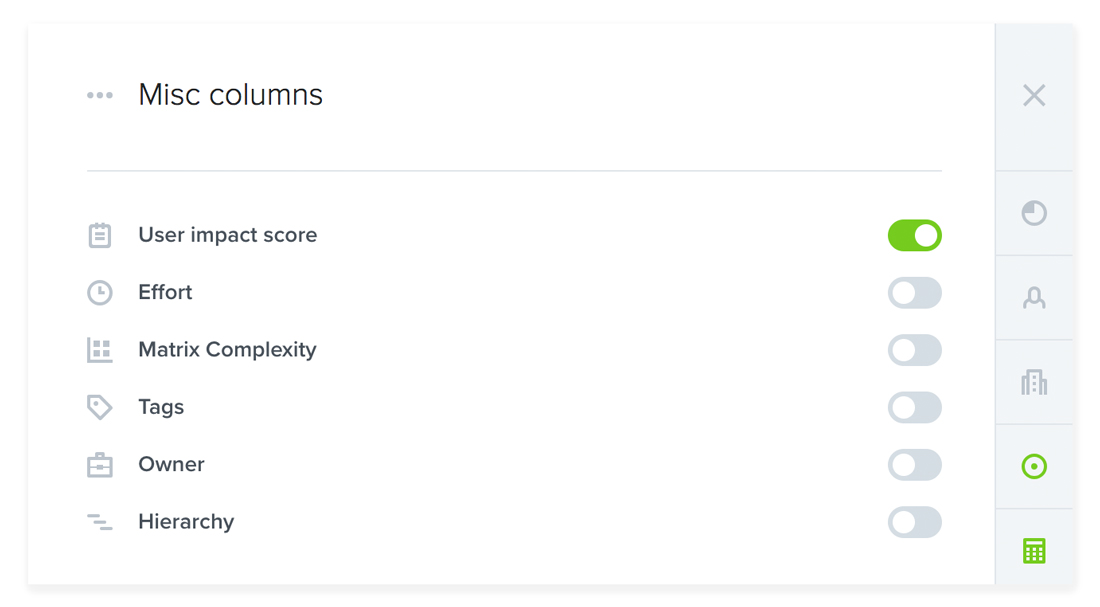 Once the user impact score is added to your Features board, you can arrange your features as a sorted list based on their score.
You can also use the user impact score column filter to show just the most pressing feature ideas or those that at least one us has requested with a given importance value, or across a given time period.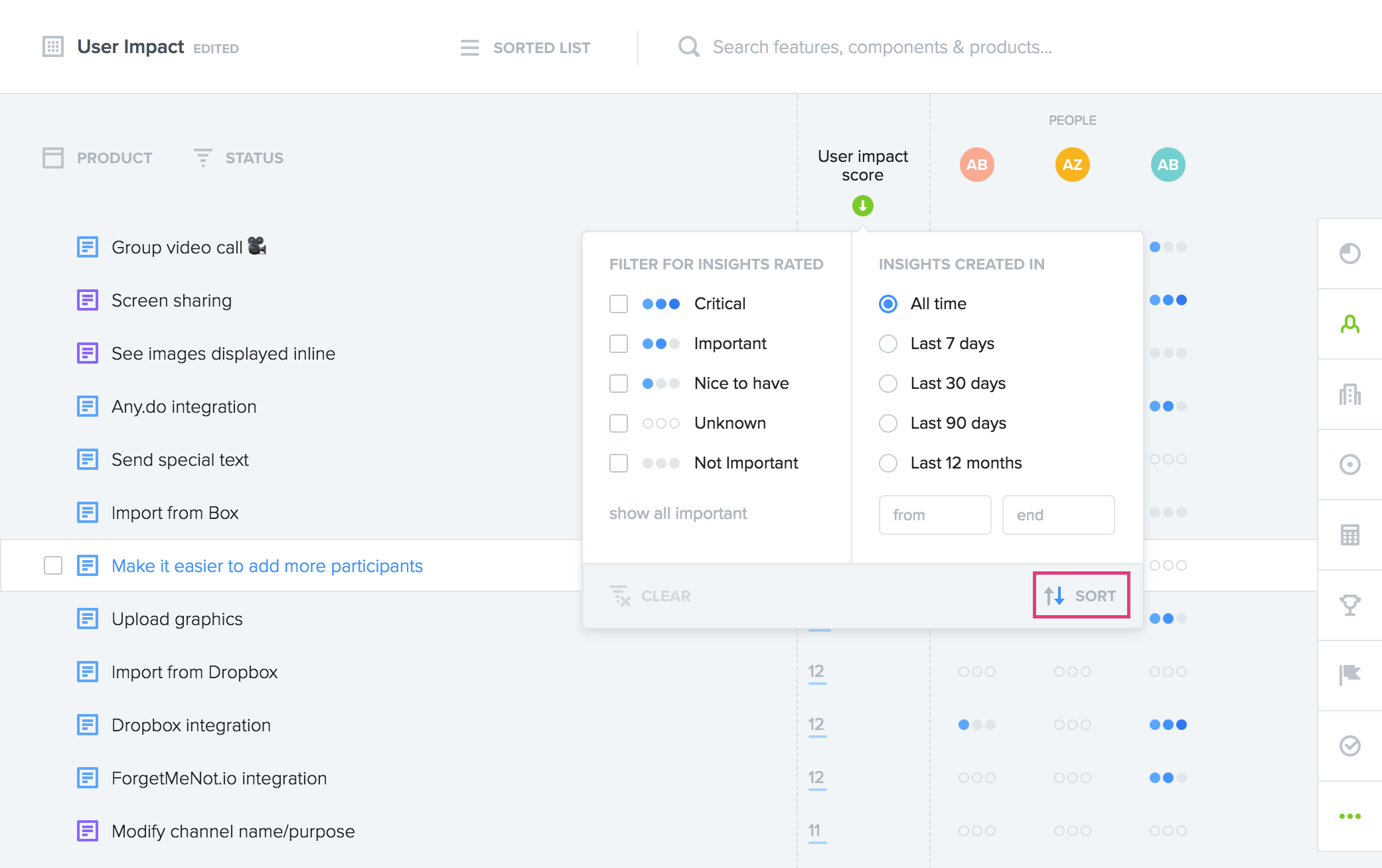 See also