This feature is currently available for invited participants in our private beta. If want to join the private beta and test the smart topics, sign up here.
Smart topics leverage machine learning to provide you with a better understanding of common patterns in your collected feedback. This feature helps you categorize feedback for more efficient note exploration so that you don't have to read the notes one by one in order to extract valuable insights.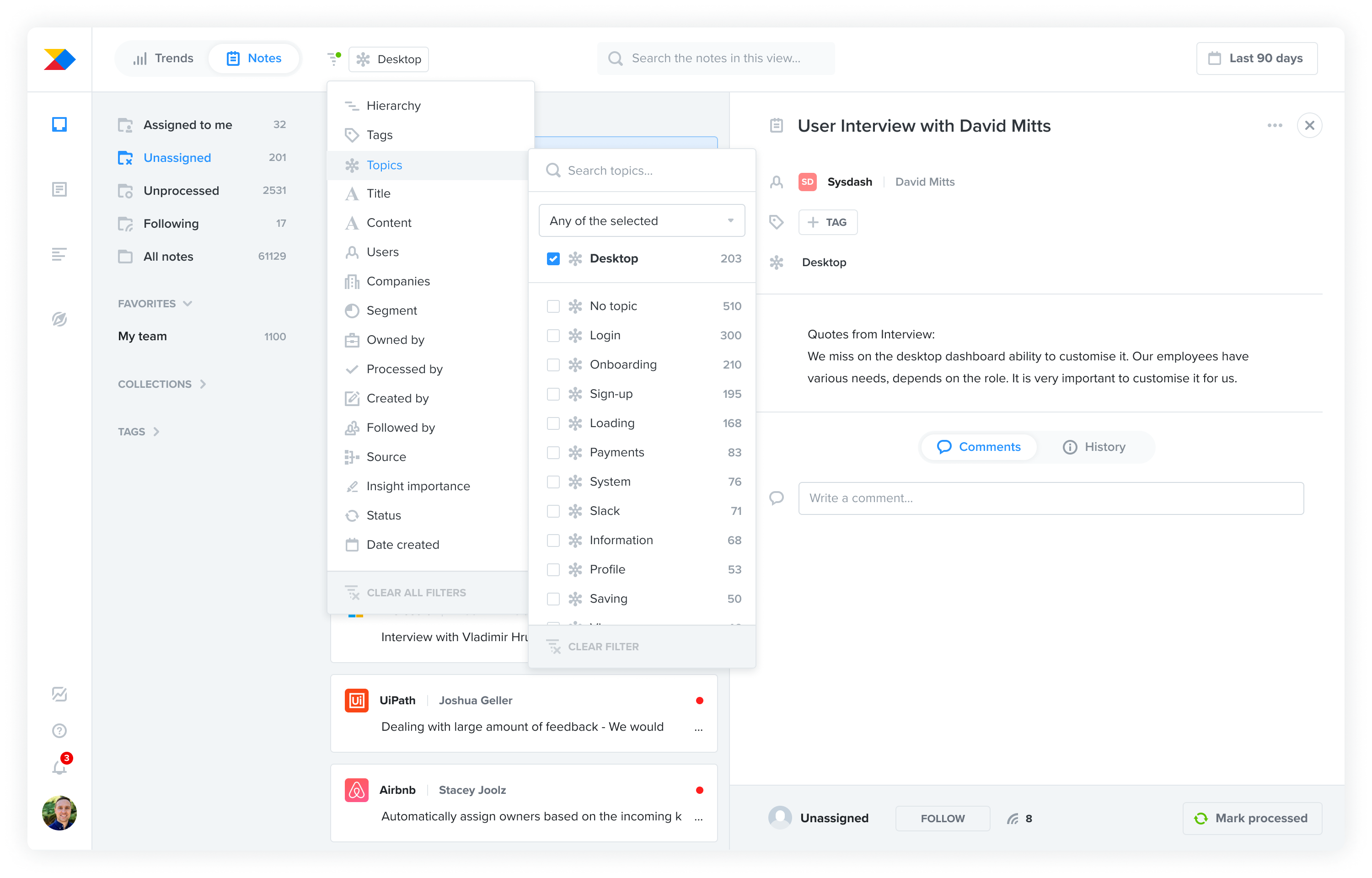 In this article:
How are smart topics detected in notes?
Smart topics are automatically distilled from the content of new notes on your Insights board. Each note can have multiple smart topics assigned.
Smart topics are indicated on the note detail which helps you easily understand what a certain note is about.

Using smart topics filter for efficient note exploration
On the Insights board, you can use a new smart topics filter. In the filter dropdown (
), you can see a list of all smart topics detected in your workspace with their total note counts. Smart topics are sorted by the volume of related notes.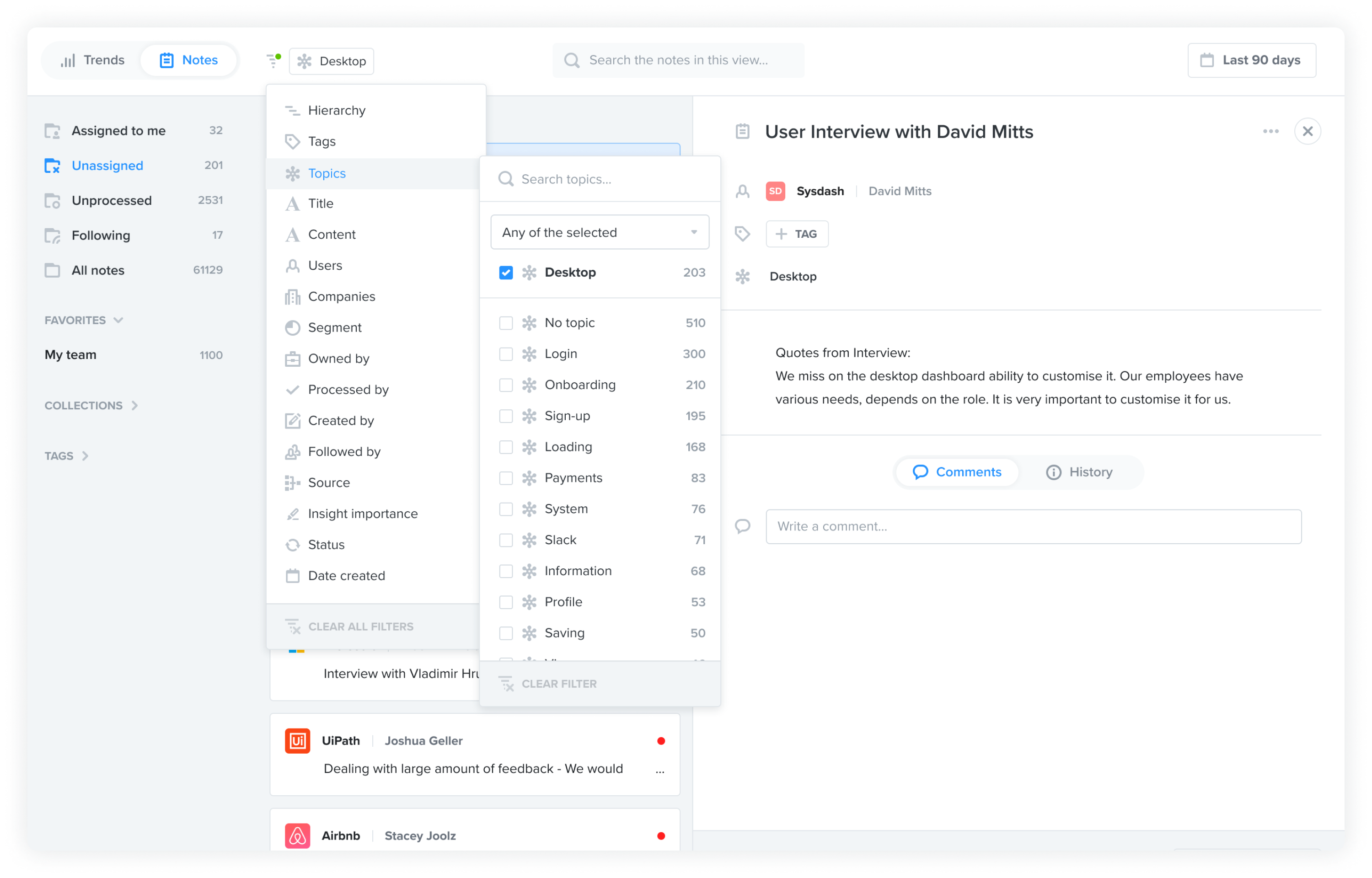 Once you select a certain smart topic, it's moved to the top of the filter list.
You can select multiple smart topics to filter and can combine the smart topics filter with other filters to define views or collections of your interest.
Note: The note count represents the total volume of notes that are related to the smart topic. The number does not change dynamically based on the selected filters.