Here's an exercise our team has used to great effect. It works best when you've already zeroed in on a major problem you'd like to solve or a significant piece of functionality you plan to deliver but still need to prioritize which features to include.
Add two drivers to your board:
Click the  Add columns button, select Drivers & Scores, and toggle on a driver.
For more information, see the article Use drivers and prioritization scores.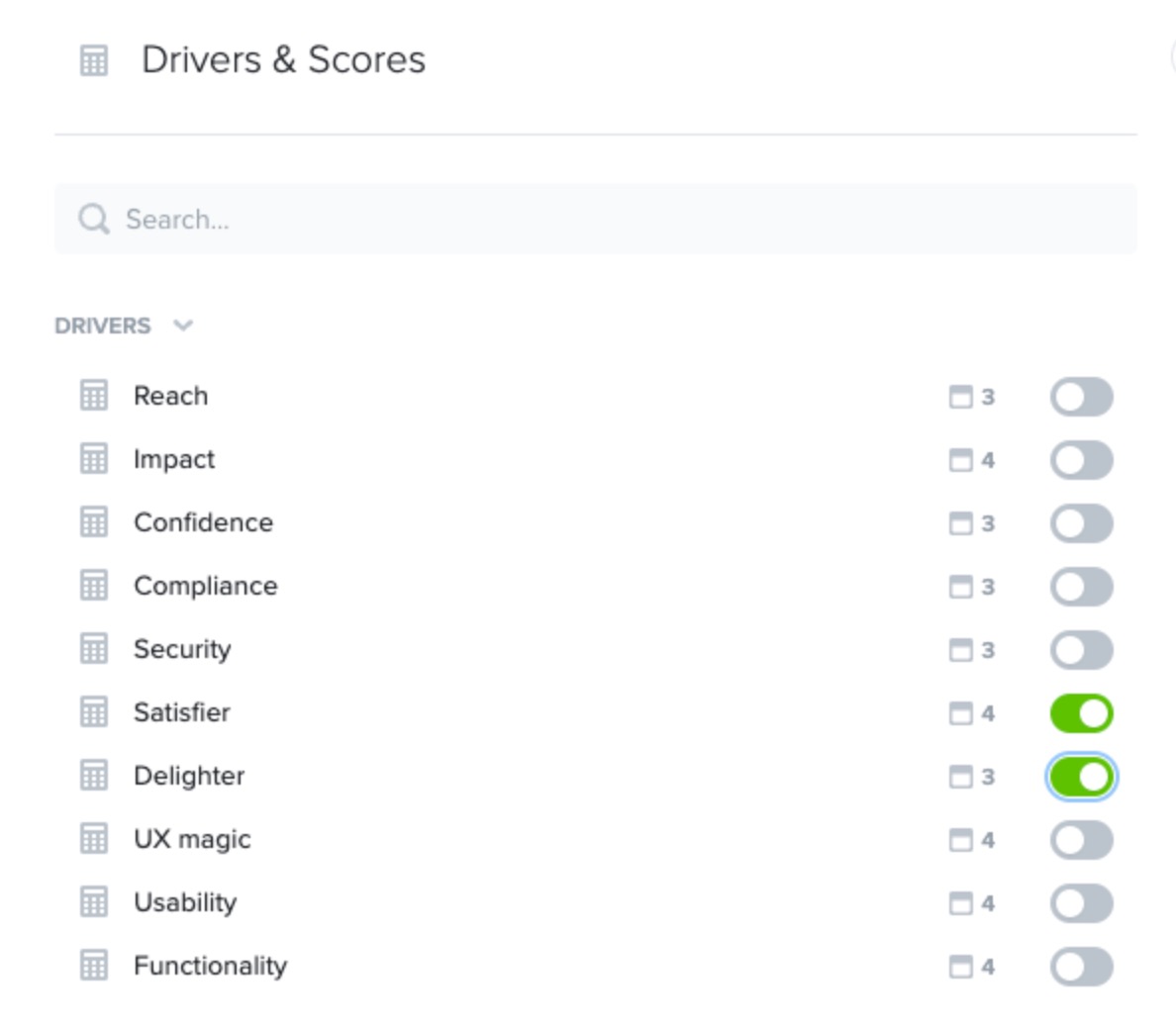 Satisfier – To what degree is this table stakes functionality? (basic/expected functionality that solves a key pain point in the product today or that users will be frustrated not to see in your product e.g. support for inline graphics in an email client)
Delighter – To what degree is this exciting/innovative/new functionality that users will love but didn't know to ask for? (exciting enough to help you win new business)
Get your team in a room, and filter your Features board to zero in on the current ideas. (This might mean filtering by a given status, component, or objective.)
Explain that you'll be scoring each feature from 0-5 based on to what degree it's a satisfier and a delighter.
To heighten the drama, give each teammate 10 seconds to write down each score on a slip of paper. Then on the count of three, have everyone share their scores. In cases where scores differ by more than one point, have a brief debate. The most senior PM in the room facilitates the discussion, acts as a tiebreaker, and helps the team settle on a final score.
When the exercise is over, you'll have scored all your features along two particularly valuable dimensions for making prioritization decisions. But you might just find that the very process of debating your disparate scores was the most valuable thing of all.