As new notes arrive on your Insights board, you'll want to highlight the most important bits so they'll be on hand later when you're prioritizing (and later, designing) features.
Highlight user insights
Within each note, we call the most important takeaways user insights.
Highlight insights to link them to related features on your Features board. That'll increase the feature's user impact score. It will also make it easy to see everyone who's requested each feature, what they said, and how important it is to them.
You can highlight multiple insights within the same note, and you can link the same highlighted insight to multiple feature ideas!
Logging new user needs
Sometimes a new user insight rocks your world. It's something totally new and you don't have any related feature idea for it yet. We recommend linking these ideas to components higher up in your outline. (For that reason, our team uses components to represent high-level user needs.) Later, you can look for trends across all of the insights linked to those components and re-link them to new feature ideas beneath.
Sometimes it's clear what a user needs – you just don't have a feature idea for it yet. You can create a new feature right from the linking popup by typing its name and then selecting [+] ... (new).

Or, from the linking popup, use the [+] icon to add a feature or subfeature somewhere in the product hierarchy.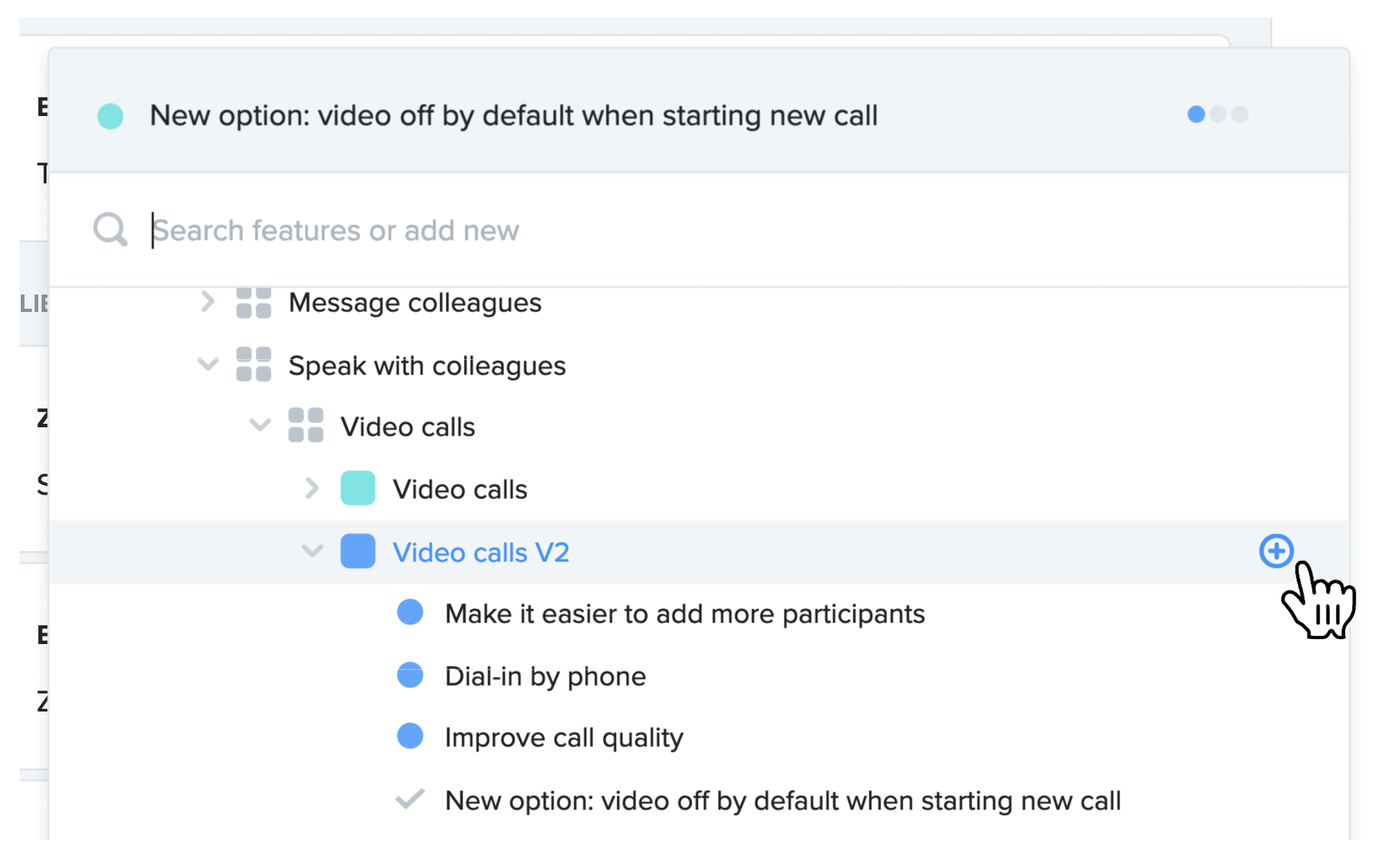 Tagging insights
In addition to linking insights to related feature ideas, you can also tag them. Tags on individual insights work similarly to tags on entire notes.
Tags are best used to help you retrieve certain sets of notes (e.g. User-Research-Jan-2018) or help prodcut managers find the notes they should be processing (e.g. Product area A).
Trying to decide whether to link or tag an insight? Here's a good rule of thumb...
If you're looking to categorize an insight around what some user needs, link it to a feature/component. You'll be able to retrieve these insights later from the Features board.

If you're looking to categorize an insight around some other topic/attribute (e.g. where it's from, how it was collected) then use a tag. You'll be able to retreive these notes/insights later from the Insights board.
Build the right features in the right way
Once you've highlighted an insight and linked it to a feature, component, or subfeature, you'll see that reflected on the Features board!
In a feature's details, you can see all of the user insights you've linked to it:
You can also submit new insights about a particular feature from its details pane: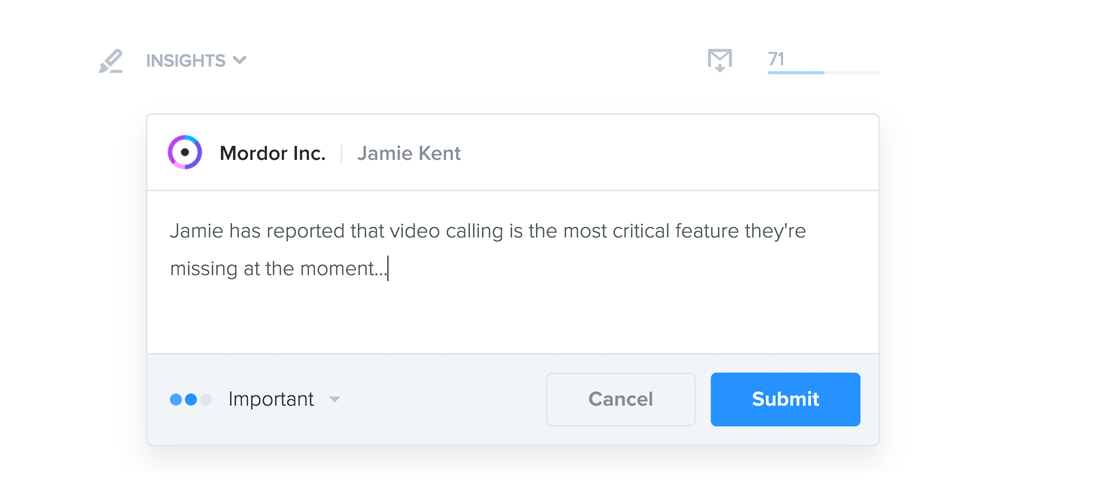 These will appear on your Insights board but pre-linked to the entity they relate to.
User impact score
Finally, the more insights linked to a feature, the higher its user impact score!
The user impact score represents the sum total of insights linked to a feature, weighted by importance:
+1 for unknown importance *
+1 for nice-to-have
+2 for important
+ 3 for critical
*/ Most user insights related to a feature are expressing a related need, so all linked insights default to incrementing the user impact score by +1.
You can find a feature's user impact score in its details pane, or by using the user impact score column on your Features board.

See also
Getting started: Insights board

Use the user impact score to surface your top-requested feature ideas