At Productboard, we value the feedback of our customers and consider it an important part of our process. That's why we offer early access for some features in development so that you can try out the feature in advance and give us feedback or report issues. There are also occasionally other opportunities to give feedback on features while they are being developed.
In addition to participating in betas, you might want to check Productboard's Portal to see ideas under consideration, features that are currently planned, and review what's been launched.
Current BETAs:
Getting started with Productboard's Initiatives
We are thrilled to announce the beta release of Initiatives, a groundbreaking addition to Productboard designed to bridge the gap between strategic objectives and daily tasks seamlessly. With Initiatives, users can create a new entity within Productboard, fostering alignment and transparency across the organization. The Prioritization board allows for effective planning, while the Timeline board provides a visual overview of project timing. Advanced filtering capabilities streamline workflows, ensuring relevant information is accessible. Initiatives empower teams by connecting their tasks with organizational goals, eliminating the need for workarounds and different tools.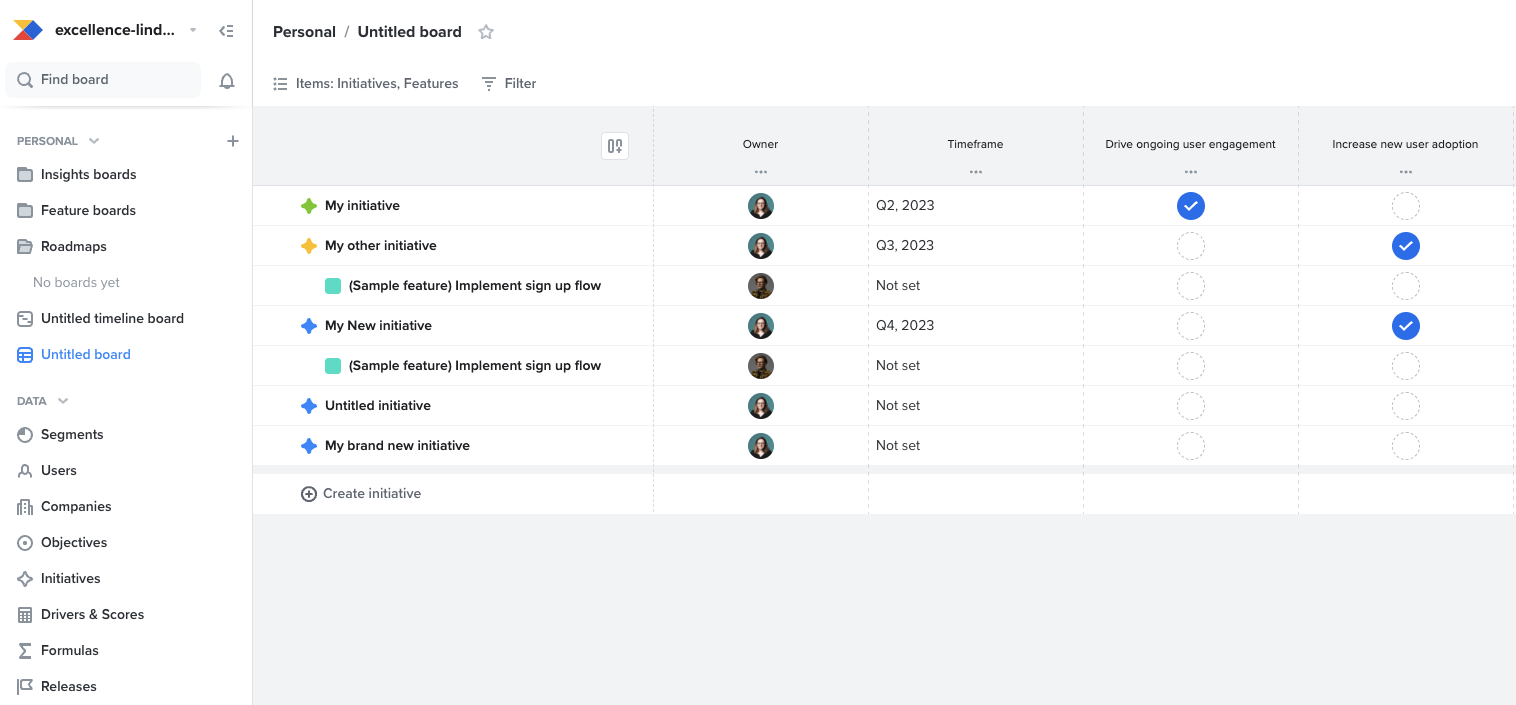 Write feature specs at lightning speed
Jumpstart feature specs in seconds that draw upon existing customer feedback and requests. Productboard AI can automatically draft common elements such as problem statements, pain points, common themes, and desired outcomes – giving you more time back to focus on high-value work.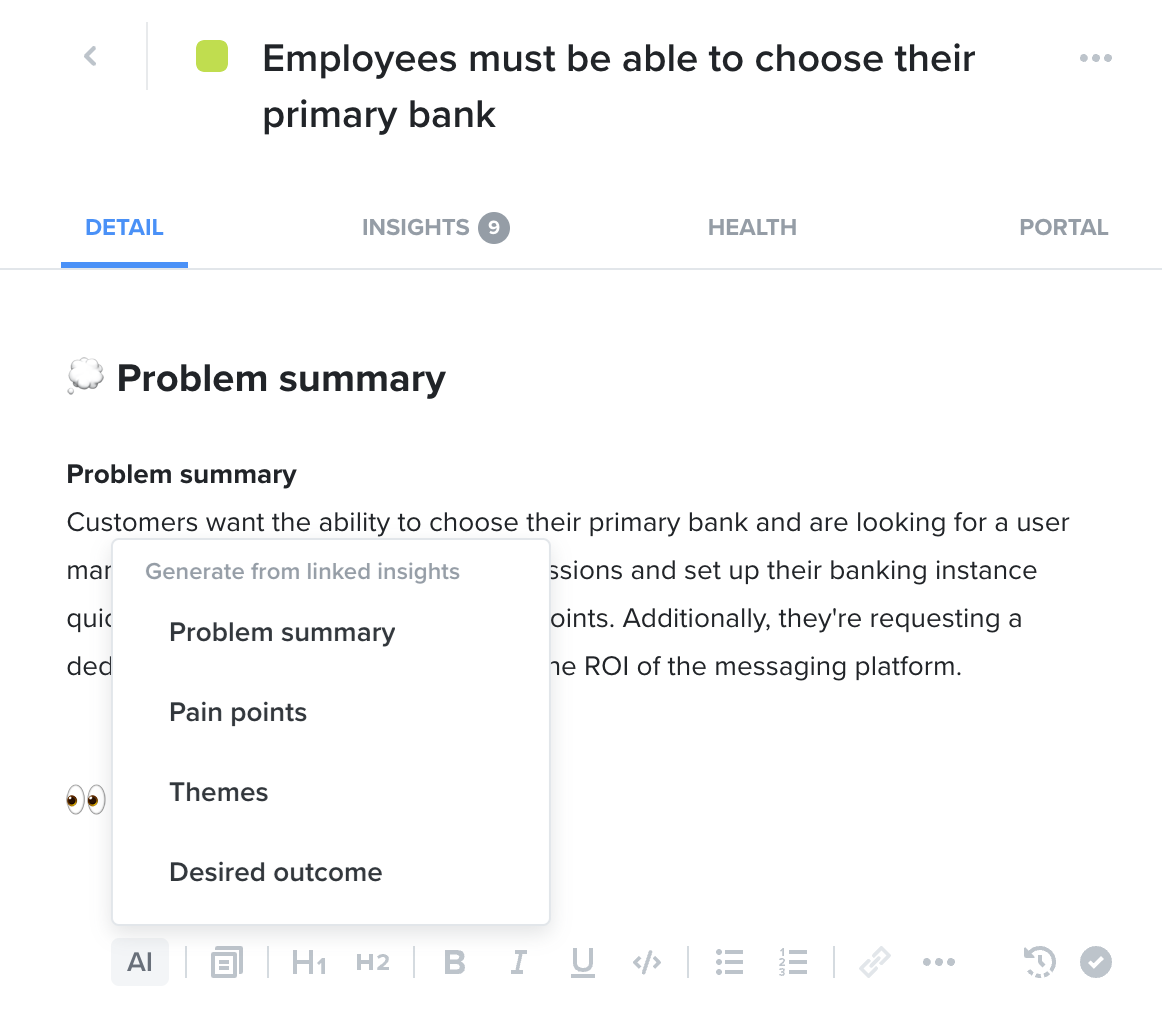 Productboard AI helps product teams supercharge daily tasks through AI
Bring the power of AI to your product team with Productboard AI. This is the first piece of Productboard AI that will help product teams boost their productivity. Productboard AI gives you access to AI-driven functionalities directly in Productboard, helping your team save time, better understand customer feedback, and increase efficiency in daily tasks.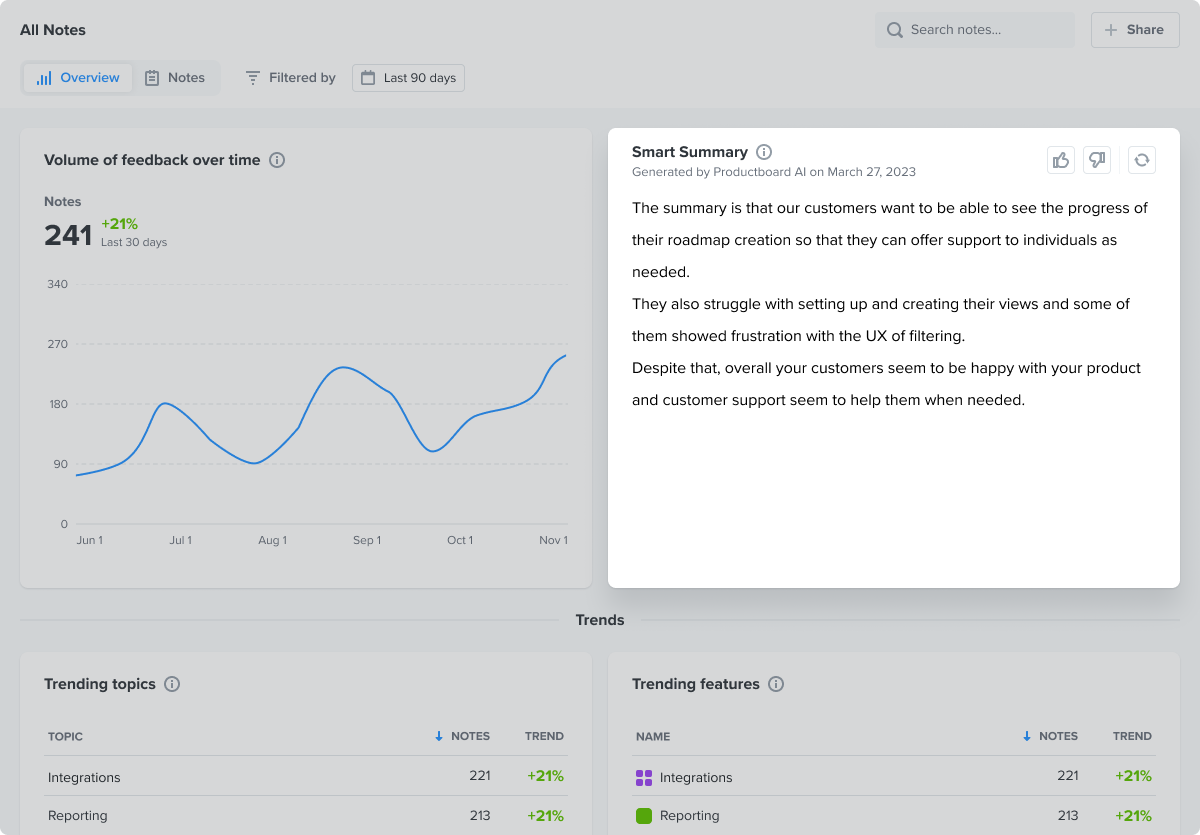 Tracking company objectives on the Objectives and Initiatives Board
The Objectives and Initiatives Board is ideal for aligning your product organization around your strategy. Define, communicate, and track your Objectives and Key Results (OKRs). Link your Objectives to Features and visualize them over time on your Roadmaps.