At Productboard we take product discovery seriously. That includes both problem validation and solution validation to ensure we're always solving the right problems in the best possible way.
First, our own team follows up with users who requested a feature to better understand their needs. After iterating on solution ideas we get more feedback to ensure we're on the right track. And for major features — or for those where some uncertainty still remains — we collect feedback on the developed solution to inform what final enhancements should be made. 
In this last stage, for features that may still require quite a bit of work we launch to a private beta to a select group of users we've recruited. For features that may just need a few final tweaks we set them live in Labs, where you and your team can self-select into testing out the newest functionality that has not yet been released.
The features in Labs are brand new and there's always the chance you could run into a quirk or two that have yet to be ironed out. Even then we aim to ensure Labs features meet our standards of production-quality.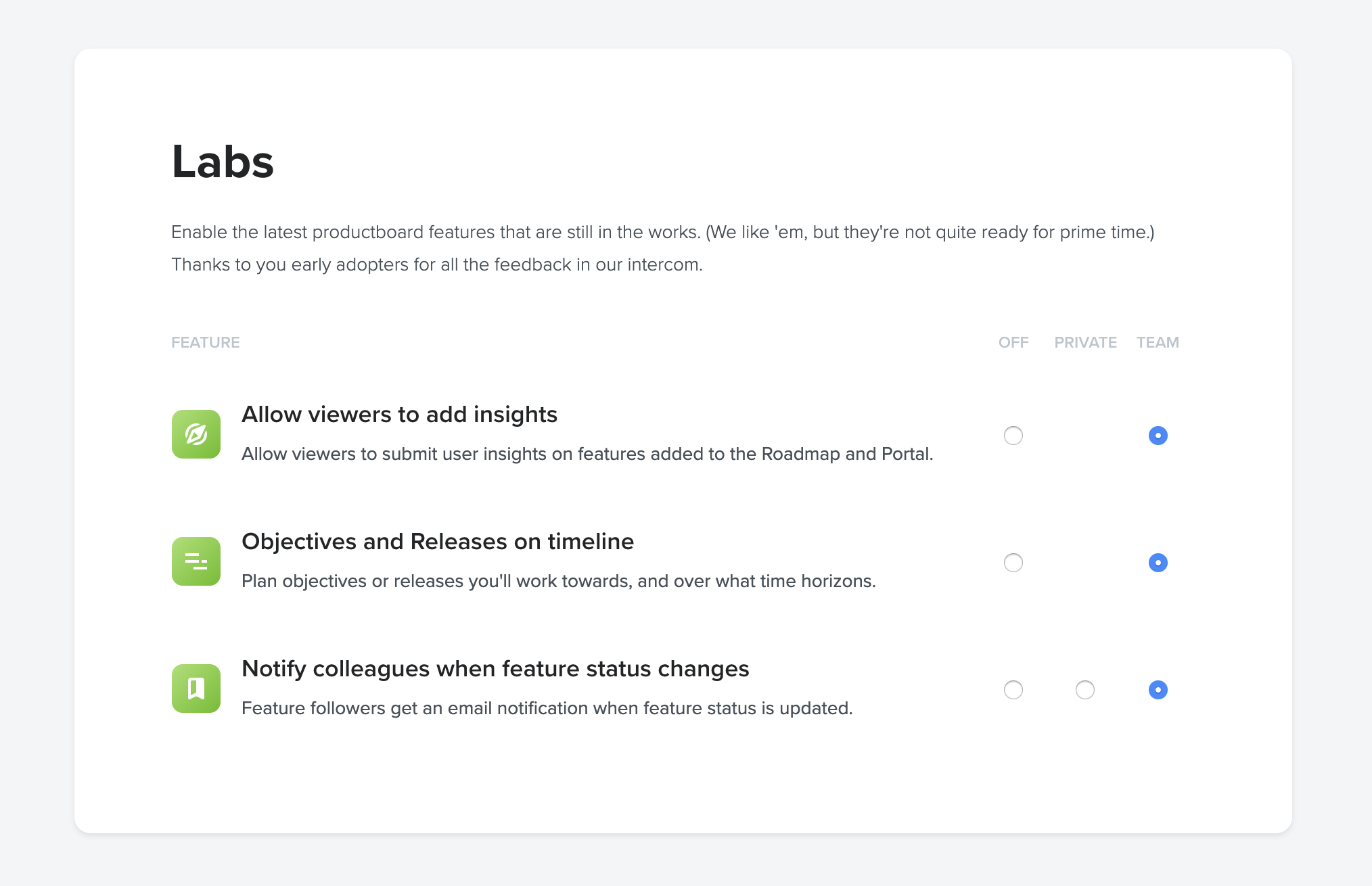 How Labs works
Members of the maker and admin roles can access Labs.
Some features can only be enabled for the entire workspace at once, which is an action restricted to admins.
Some features can also be enabled for individual members ("private") and these may be enabled by makers for themselves.