At Productboard, we value the feedback of our customers and consider it an important part of our process. That's why we offer early access for some features in development so that you can try out the feature in advance and give us feedback or report issues. There are also occasionally other opportunities to give feedback on features while they are being developed.  
In addition to participating in betas, you might want to check Productboard's Portal to see ideas under consideration, features that are currently planned, and review what's been launched.
Current Betas:
Sentiment Analysis - Empower your team by sharing customer love
Productboard now allows Makers to categorize feedback by sentiment so it's easy to import positive customer feedback without creating noise in your workspace. With sentiment analysis Makers can easily share customer love back with the team while focusing on negative feedback to make better product decisions.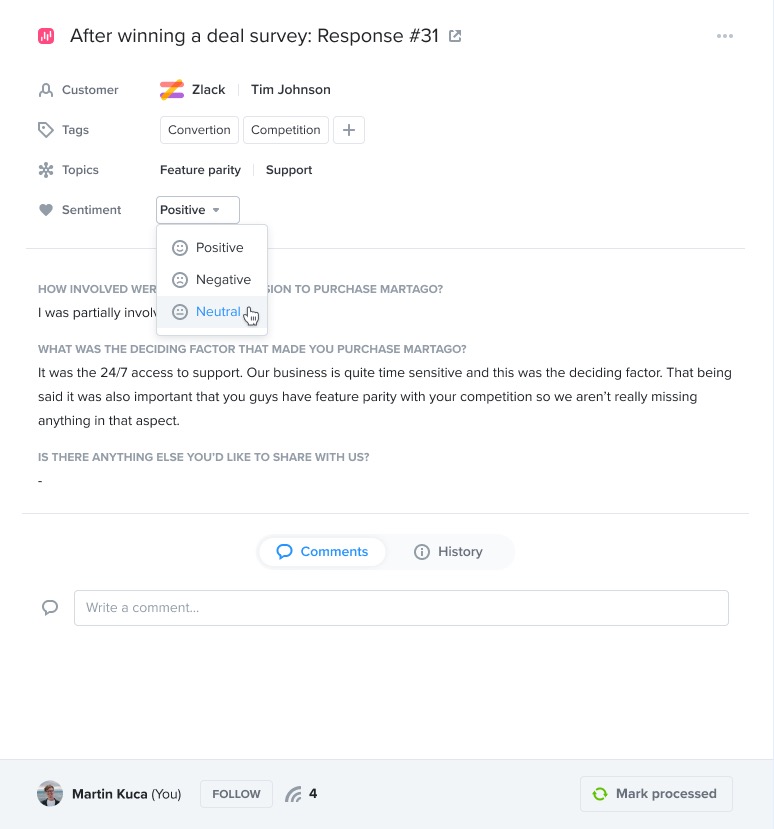 Tracking company objectives on the Objectives Board
The Objectives Board is ideal for aligning your product organization around your strategy. Define, communicate and track your Objectives and Key Results (OKRs). Link your Objectives to Features and visualize them over time on your Roadmaps.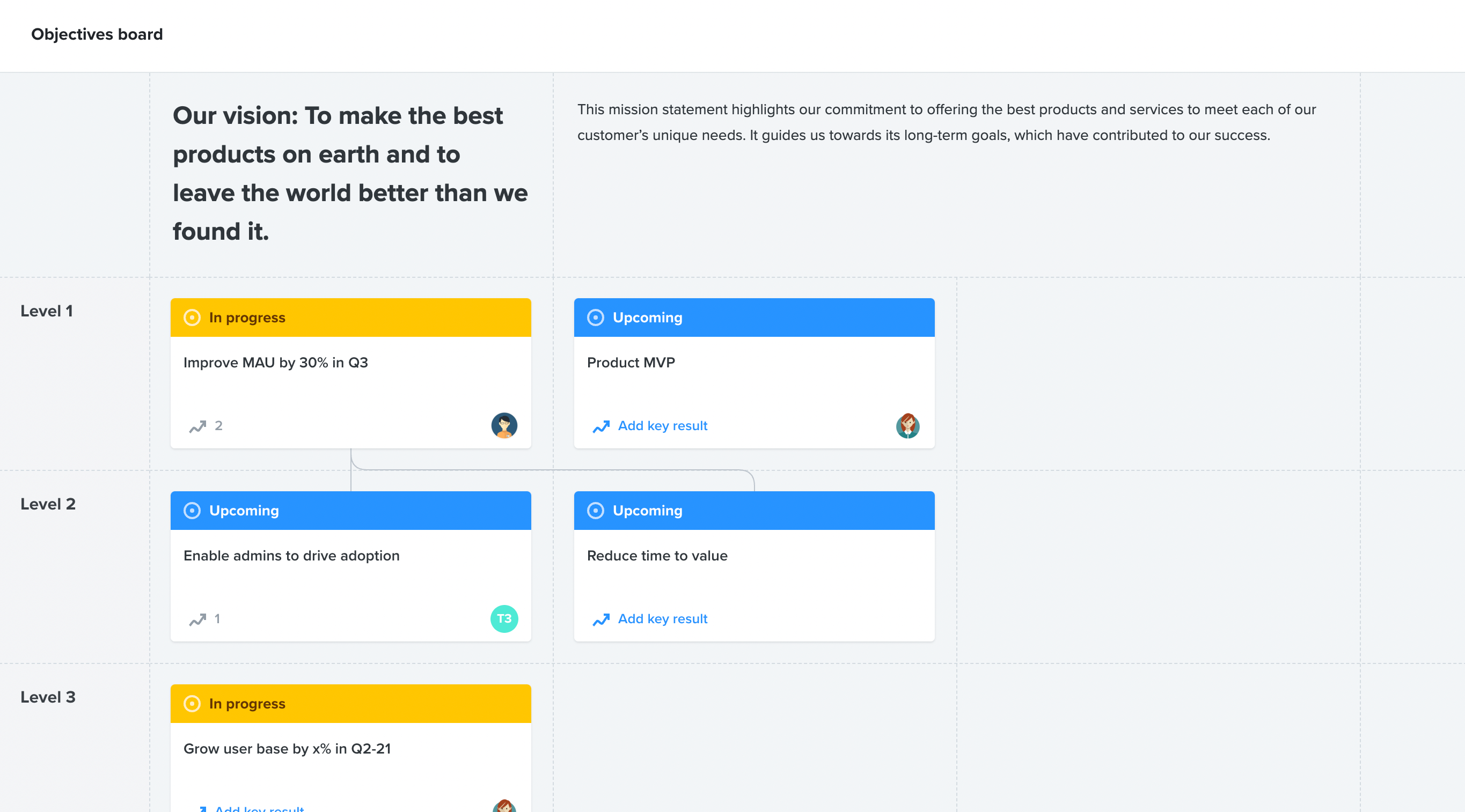 Report Allocation
This executive report allows you to understand where and how you are investing your resources.