At Productboard, we value the feedback of our customers and consider it an important part of our process. That's why we offer early access for some features in development so that you can try out the feature in advance and give us feedback or report issues. There are also occasionally other opportunities to give feedback on features while they are being developed.  
In addition to participating in betas, you might want to check Productboard's Portal to see ideas under consideration, features that are currently planned, and review what's been launched.
Current Betas:
Locking views on the Feature and Roadmap board to prevent editing
Locking of Features and Roadmap views allows you to control who can save changes to the view by assigning an owner to the view. By locking or unlocking the view, you can now control which makers can save changes to shared views. This feature aims to prevent accidental changes to views by other makers who have access to the view.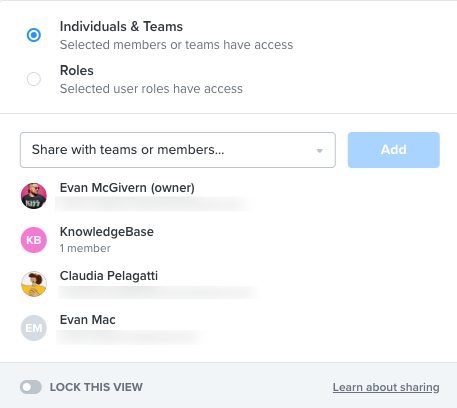 Customer Board
The Customer Board is your go-to collaborative space for customer context, helping you and your customer-facing teammates make better product decisions.
The customer board will help anyone get up to speed before a customer call or quarterly business review (QBR), provide an overview of product wins given from the customer's suggestions, and show the customer's outstanding requests and their product status.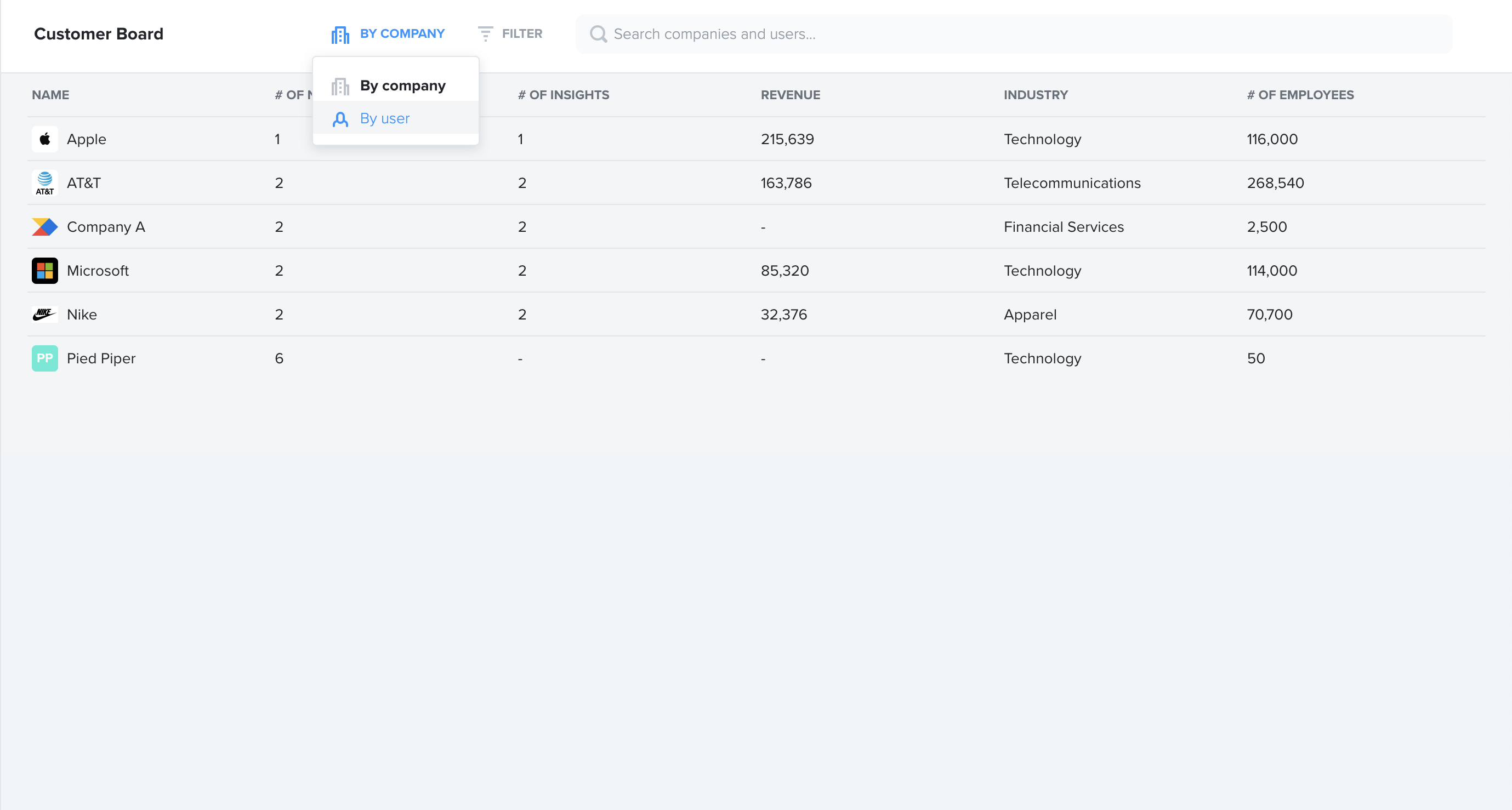 Report Efficiency
This executive report allows you to understand how quickly your product teams are at turning ideas into customer value from start to finish.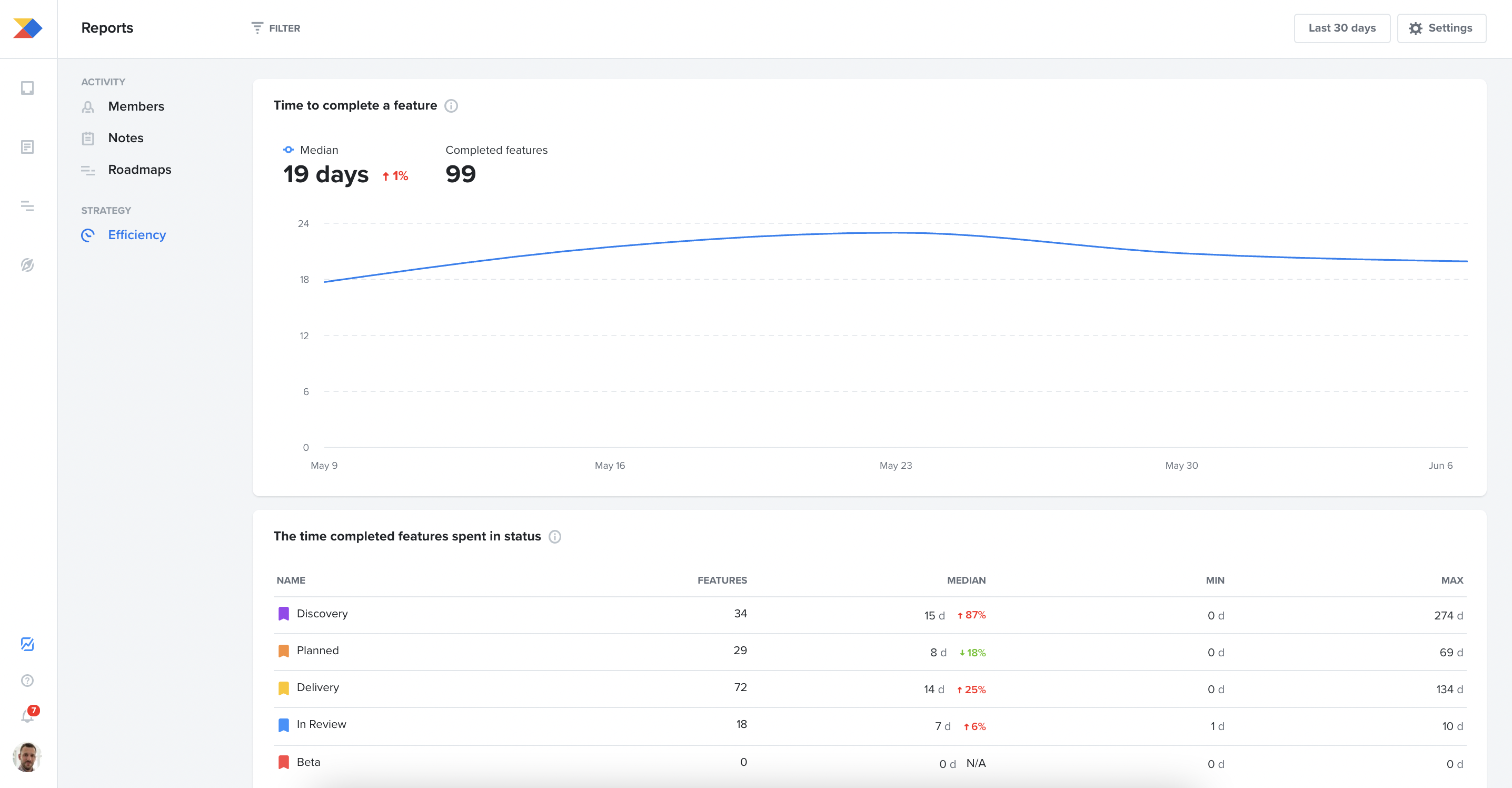 Smart Topics - Automatically detected patterns in your collected feedback
Smart topics leverage machine learning to provide you with a better understanding of common patterns in your collected feedback. This feature helps you categorize feedback for more efficient note exploration so that you don't have to read the notes one by one in order to extract valuable insights.