When it comes to your customer's visibility of Productboard, they can see as much of Productboard as you provide them access to.
Customers that are not members of your Productboard workspace only have visibility of public-facing Portals, updates you make to portal cards, and publicly shared roadmaps.
Public-facing Portals
These are portals you have shared publicly or embedded through your website.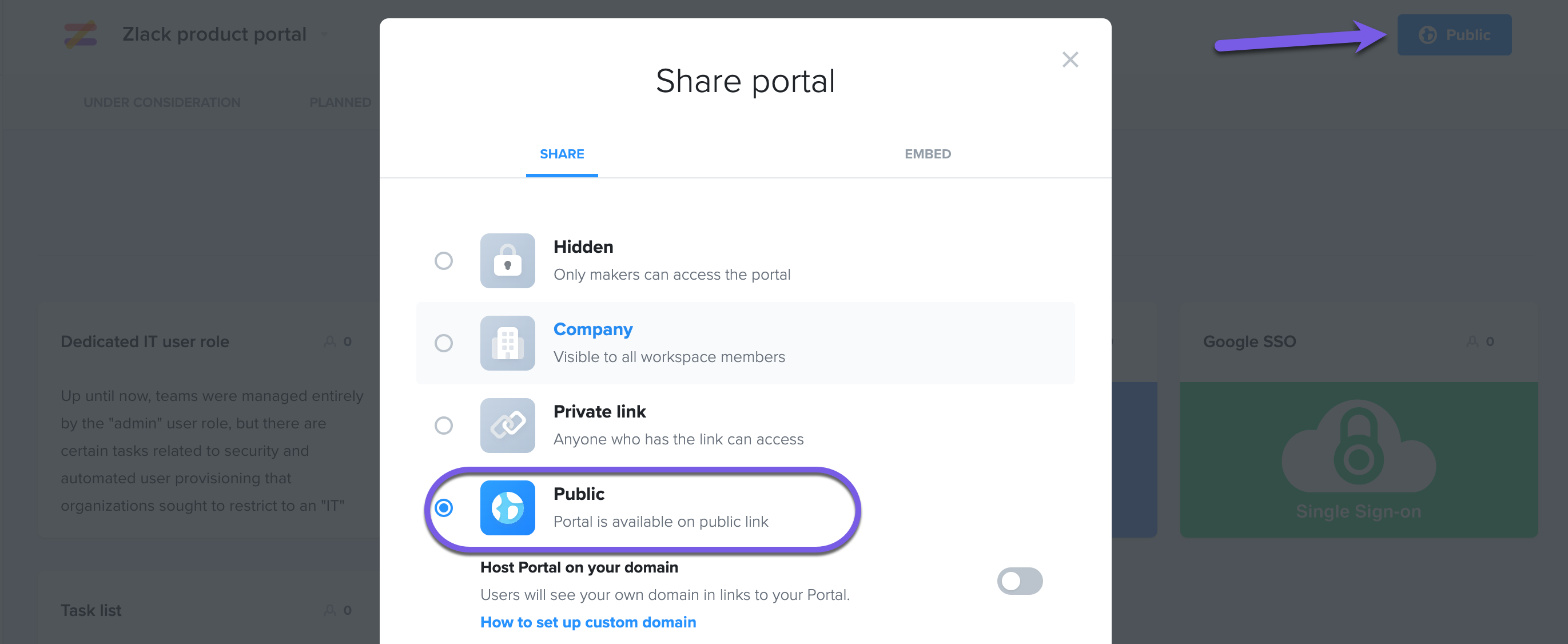 Update to portal cards
You can post one or more timestamped updates to each Portal card to keep users informed about a feature's progress. Only users who have previously commented on that portal card will receive the update.
All other updates and changes to features, notes, roadmaps, and internal portals are not shared with the user.
Publically shared Roadmaps
These are certain roadmap types that you have shared the link or embedded within your own page.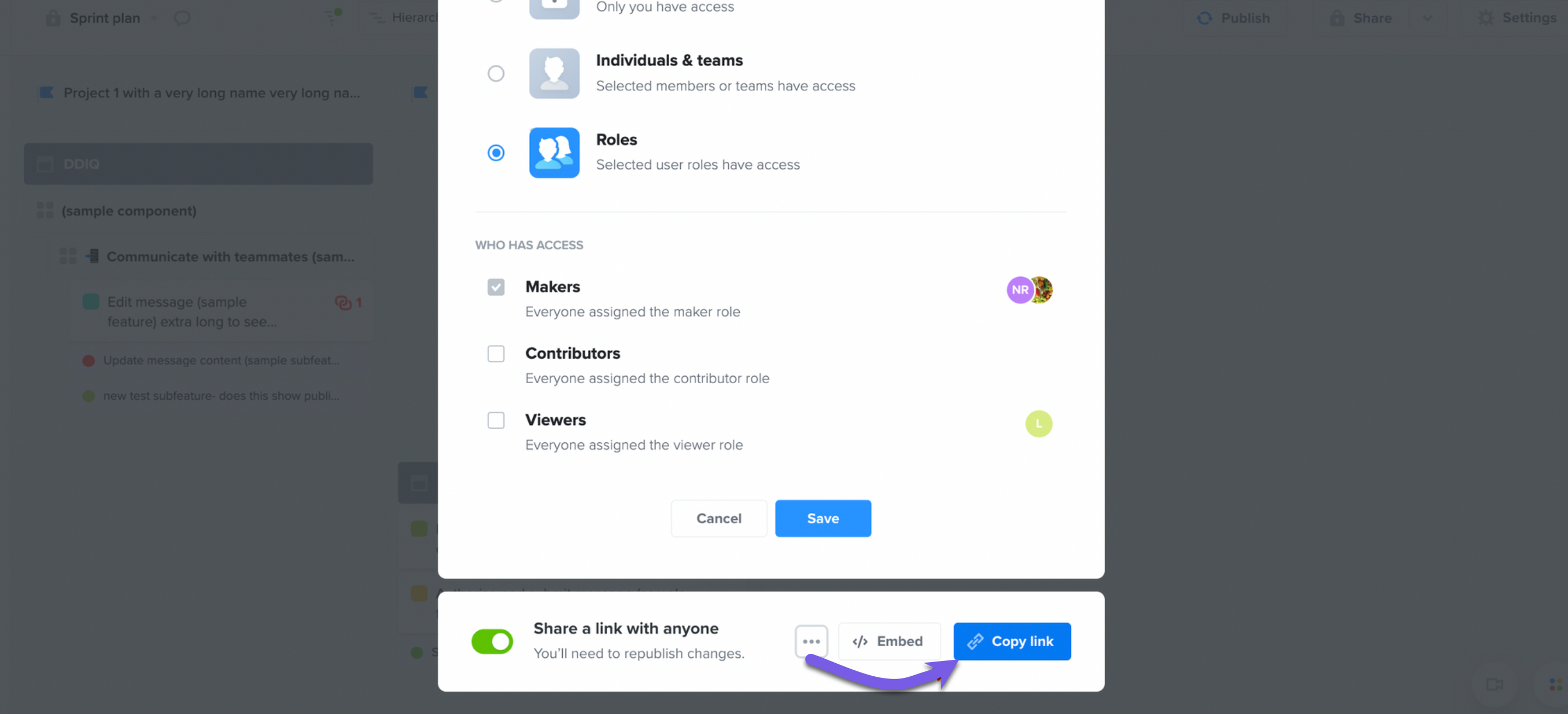 Note

: This describes an experimental

Labs feature

, which may change without warning. If you're giving this feature a try, let us know your feedback by

chatting with our Support team

or starting a conversation in our

Product Makers community

!