This feature is currently available for invited participants in our private beta.
Restrict editing on Features and Roadmap views allows you to control who can save changes to the view by assigning an owner to the view. This feature aims to prevent accidental changes to views by other makers who have access to the view.
This article covers:
Assigning an owner to views
When you assign an owner to views, you restrict the ability to save the view to the owner. There can be only one owner assigned to each view.
To assign an owner to views, follow these steps:
On a roadmap or a Features view, click Share (If you don't see the Share button, make sure to click the Save button, and the Share button will appear).
Click the Assign owner button and choose the view Owner.
Click Save.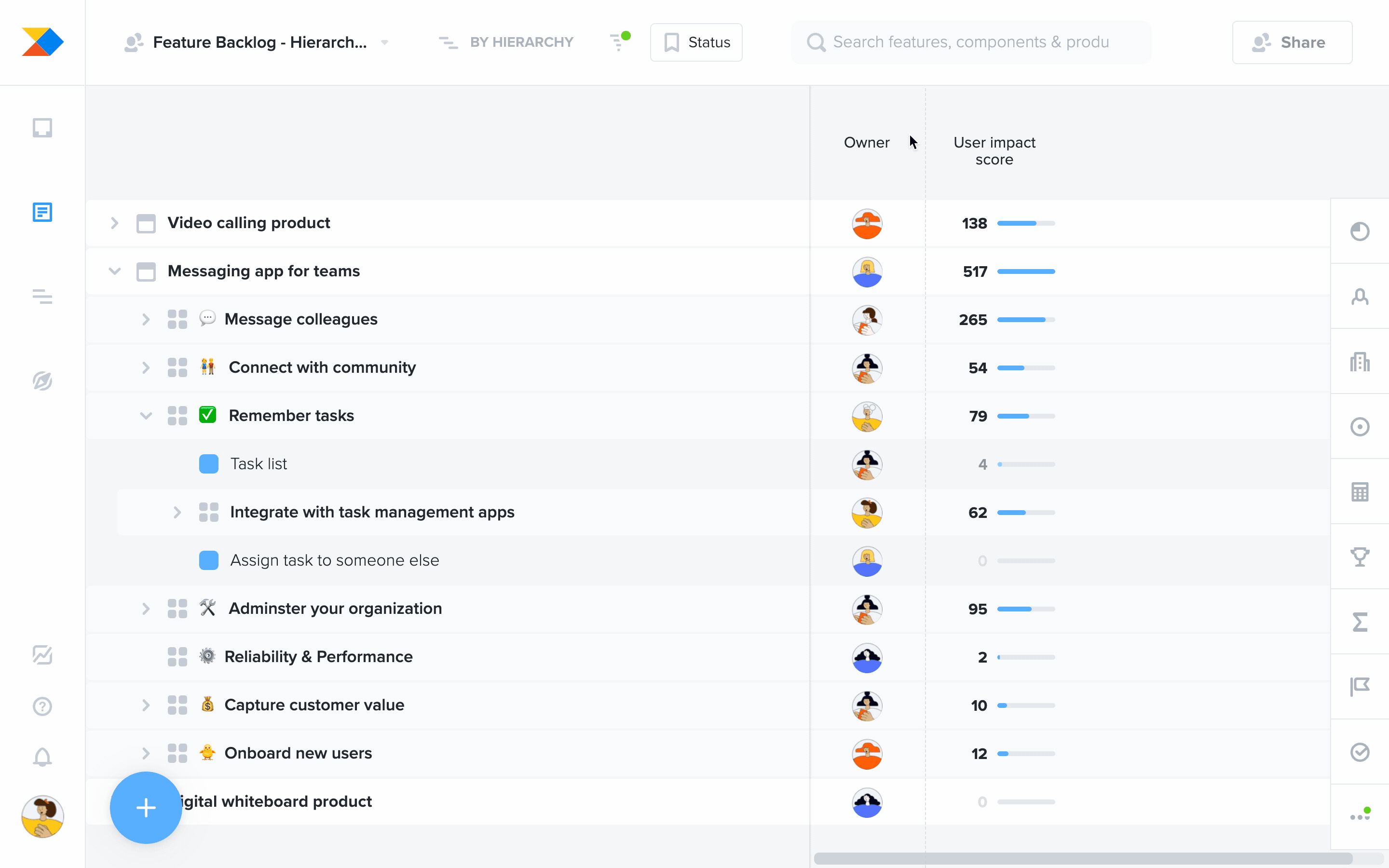 Note:

Only Makers with Admin access or the current owners of the view can assign owners. Only makers can be assigned ownership.
The views that are assigned to disabled users will be automatically unassigned. Admins can re-assign owners to those views that are publicly shared.
Understanding the editing restrictions
In the table below you can find who can make changes to views when there's an owner assigned or none:
Unassigning an owner from views
You can unassign an owner from every view that has an owner. Only makers with admin access or the owner can unassign the owner. This action will remove the restriction on saving the view and will enable all makers to save changes.
To unassign an owner, follow these steps:
On the features view or roadmap, click the Share button (Save the view if you don't see the Share button).
Click the Unassign owner button.
Click Save: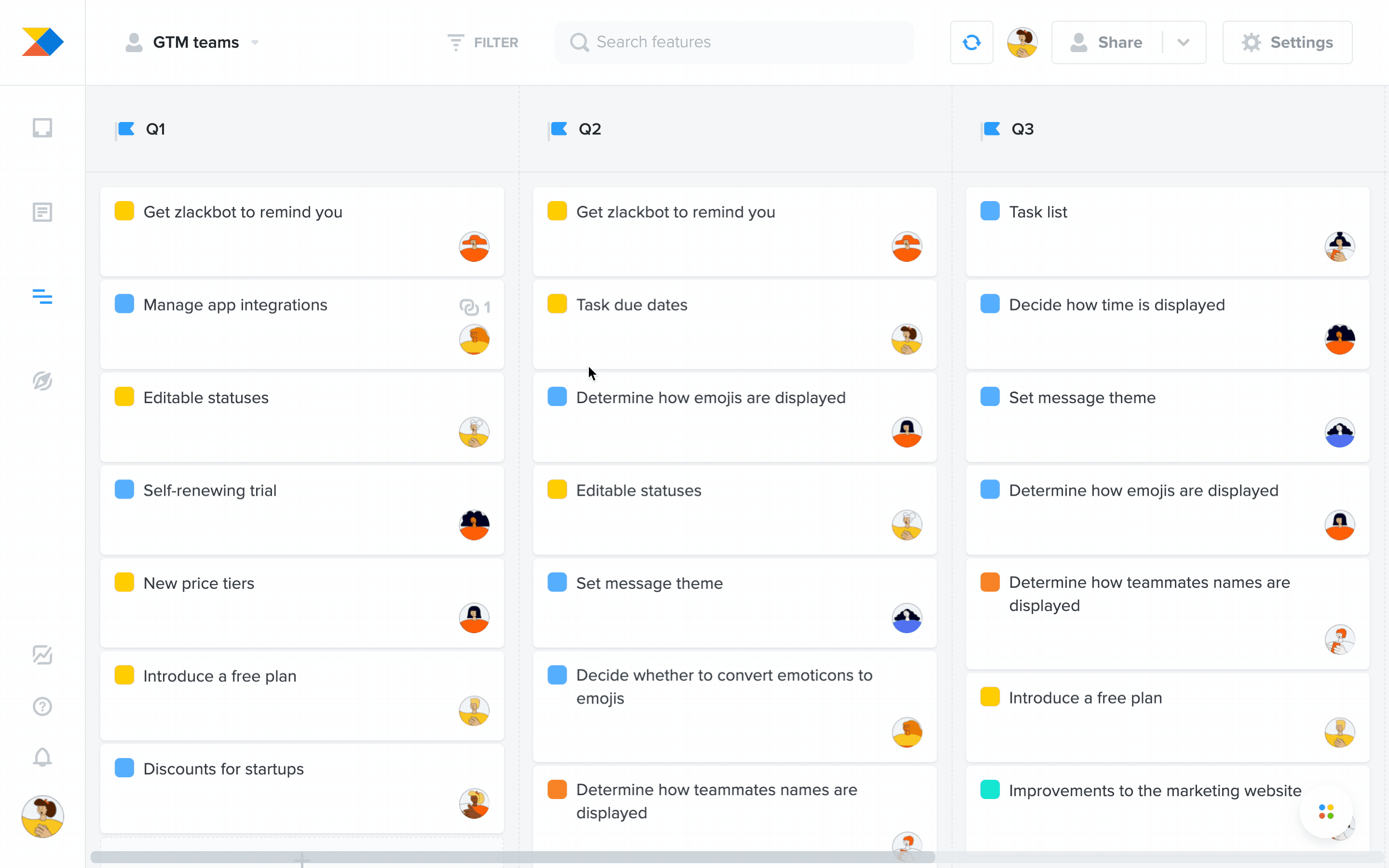 Duplicating views
When the view has an owner assigned, the makers can't save changes to the view. To prevent losing their changes, they can use the Save as new option that appears after adjusting the view. A copy is then created and they are by default assigned as the view owner.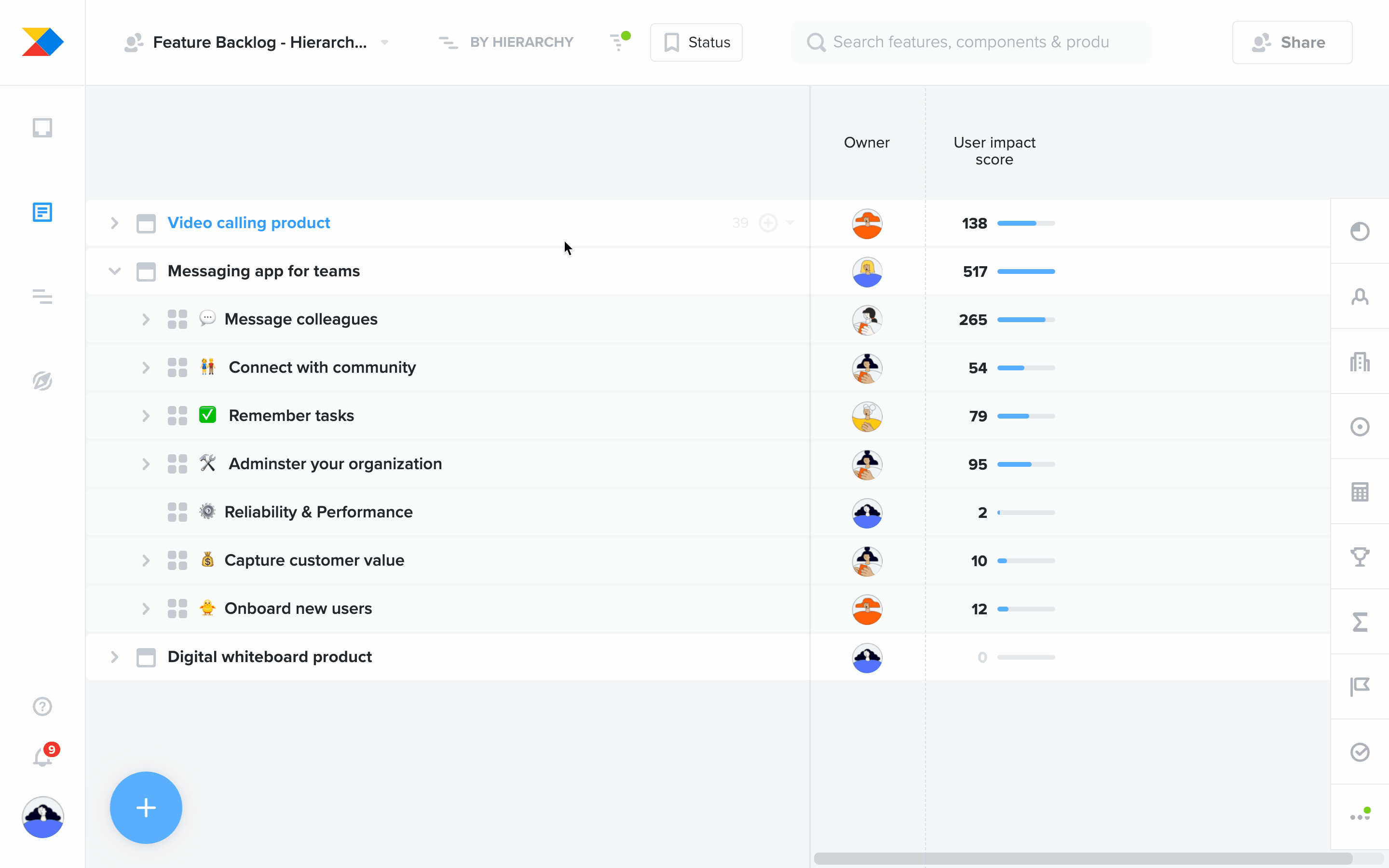 Creating a new view
When you create a new view (either via Add new or via Save as new) the creator is automatically assigned as the owner for the view.
The owner can unassign themselves (Remove as owner) and leave the view without an owner. The owner can also reassign a view to another maker. The previous owner transfers their view edit rights to the new owner.
Limitations
Currently, you can't grant edit access to multiple owners.
The feature won't be applied retroactively to all existing views, you'll have to assign owners to those views manually.