Formulas provide a single number with flexible calculations that allow product makers and stakeholders to help them decide the most valuable feature to build next and sort their backlog based on that metric.
This article covers:
Creating your own formulas
To add your own formulas to the Features board, follow these steps:
Click on

Formulas ()

in the sidebar.
Click Add Formula
Name your formula and add a description (optional)
Insert the formula equation, you can choose among existing numeric fields,

the default Effort field, the User Impact Score, or create new custom number fields.

If the formula is valid you'll see: Formula is saved and valid.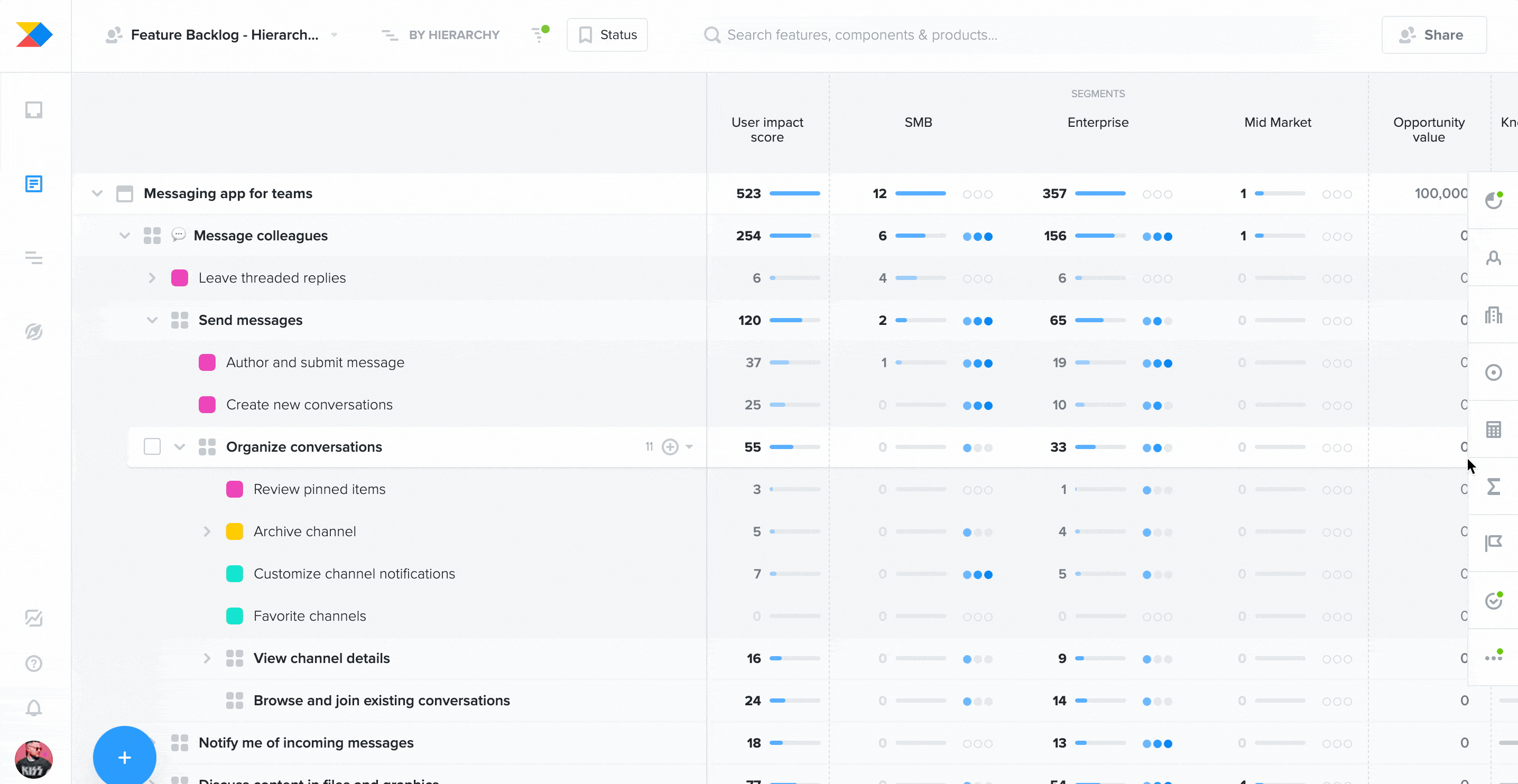 Adding formulas to the Features board
You can find all formulas you've created under Formulas (
), to add a formula to the Features board toggle it on: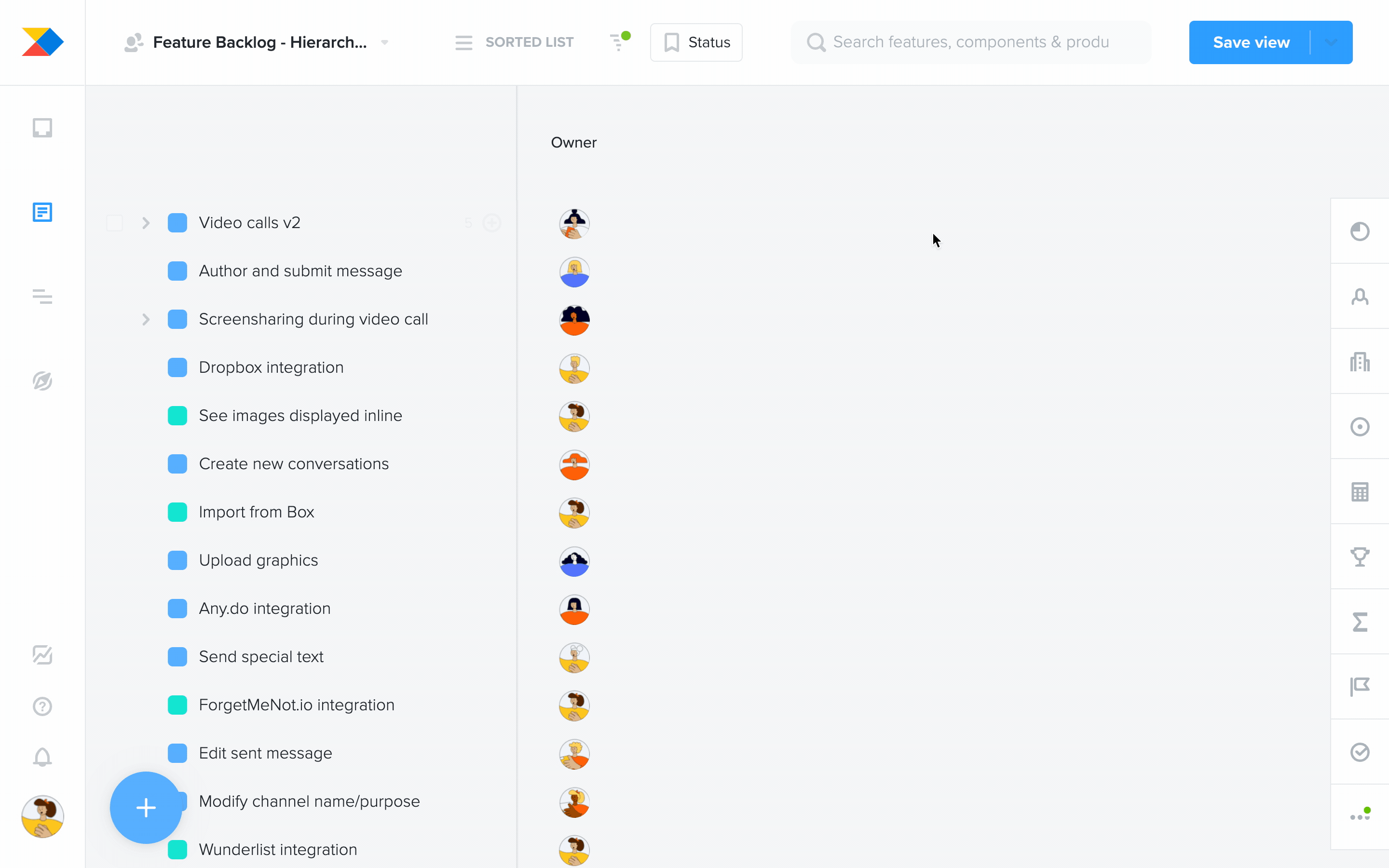 Assigning values to the formulas' fields
After you have enabled the formula on your features board, you can now set a value for each field that makes the formula.
To do that, on your features board, enter a numeric value for each field and your own formula will automatically be calculated: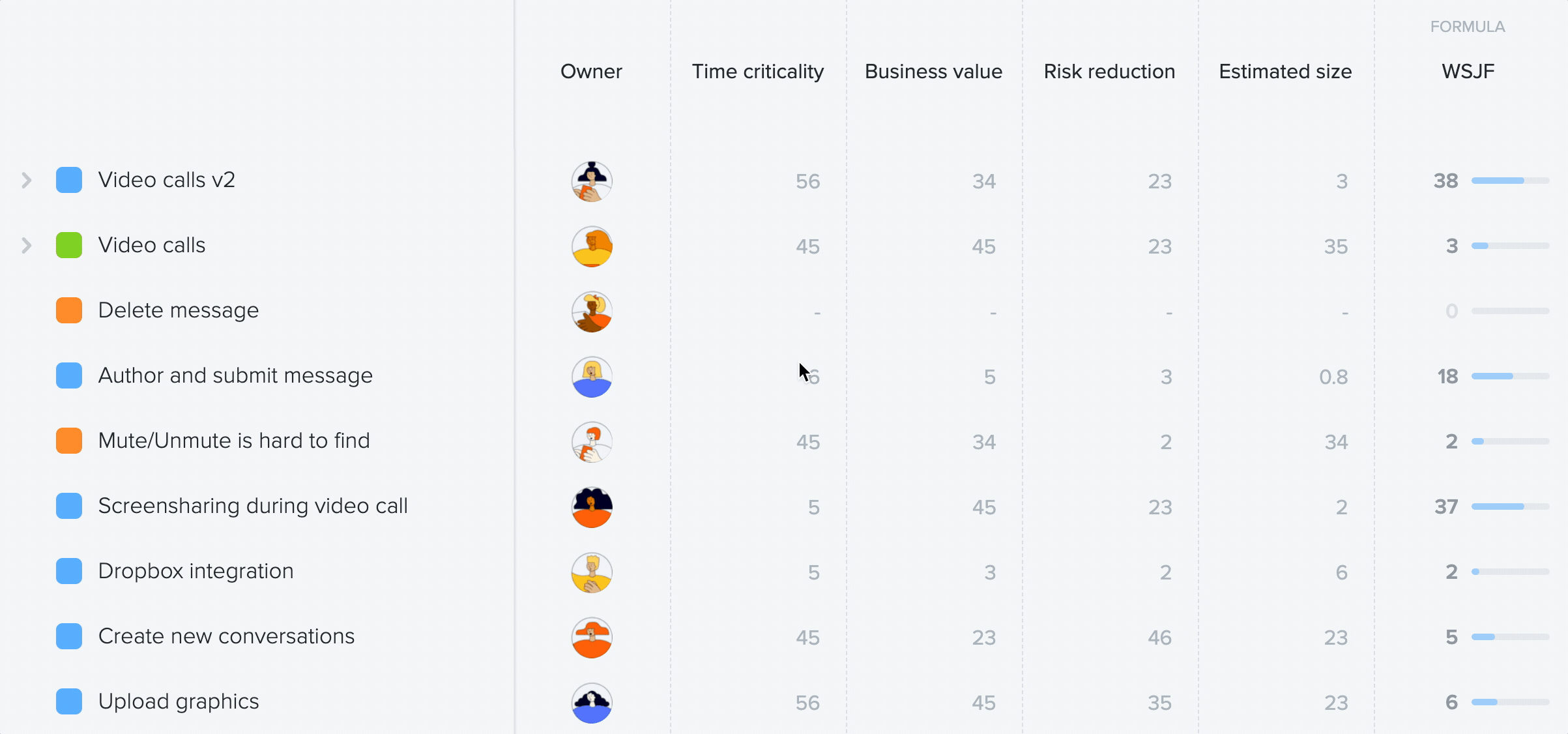 Note: You can enter a numeric value per field (integers and decimals are supported)
Sorting features and subfeatures by formulas you created
After assigning values to your formula for every feature and subfeature, you can sort your view by the formulas created to decide which feature and subfeature should be prioritized next.
To do that:
Hover on the formula's name column title.
Click on

Filters (). Here you can choose to display only certain formula's values on your features board or you can sort the formula by clicking on

Sort ().
Click on

Clear ()

to remove any filters you applied: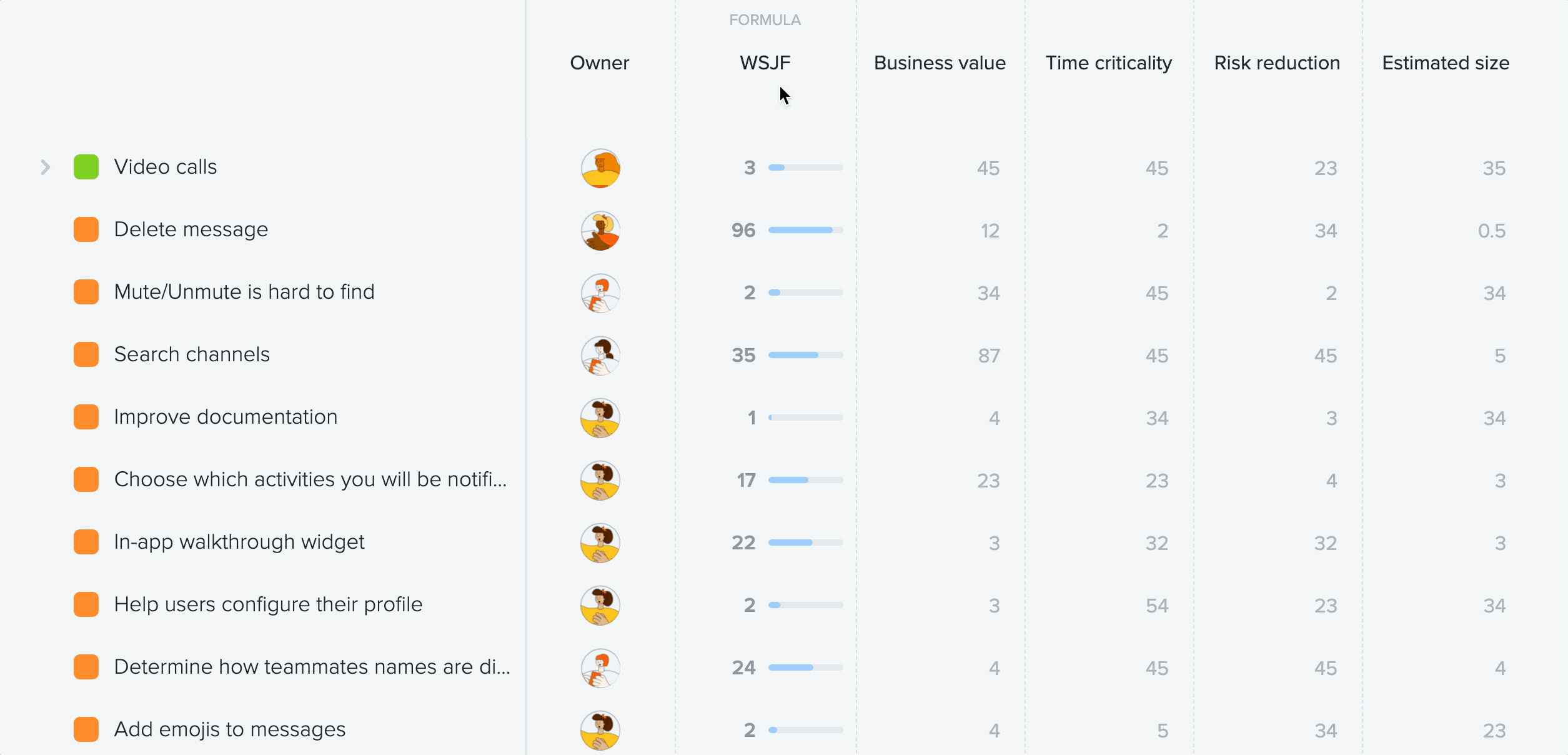 Removing formulas from the Features board
To remove the formula from your features board, follow these steps:
Click on Formulas () in the sidebar navigation, and toggle off your formula
Then, if you want to remove all the custom field columns, click on each of them and toggle them off one by one: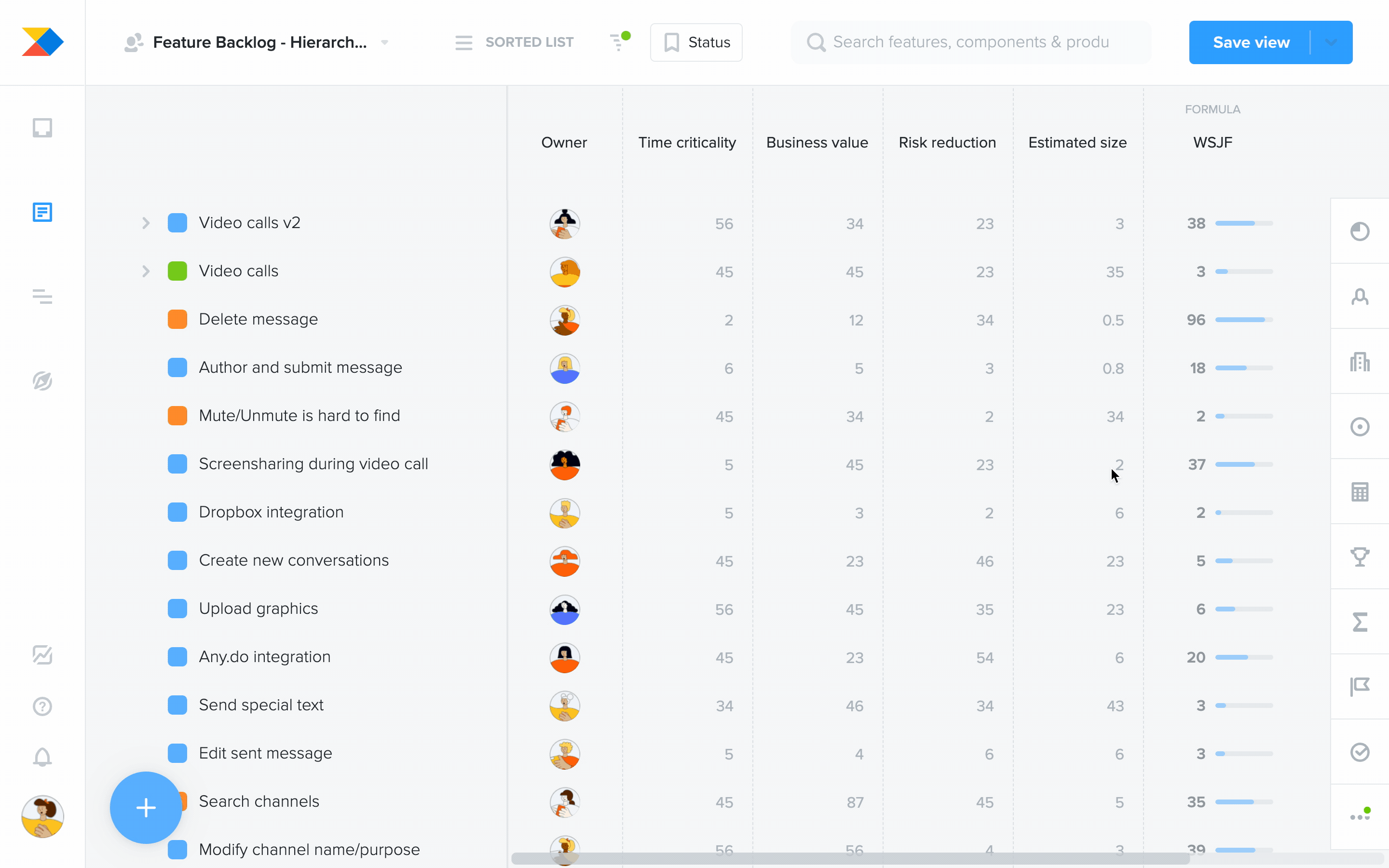 Aggregation of the formulas

Formulas aggregate on the component and product level. The current limitation is that subfeatures formula values do not aggregate into the features formula values.
Limitations
It's not possible to use Segments in your formula
It's not possible to use Drivers in your formula
It's not possible to use the Opportunity Value field in your formula
For more information about prioritization formulas, see the article How are Formulas different from Drivers: which one to choose?