NOTE: This article describes an experimental Labs feature, which may change without warning. If you're giving this feature a try, let us know your feedback by chatting with our Support team or starting a conversation in our Product Makers community!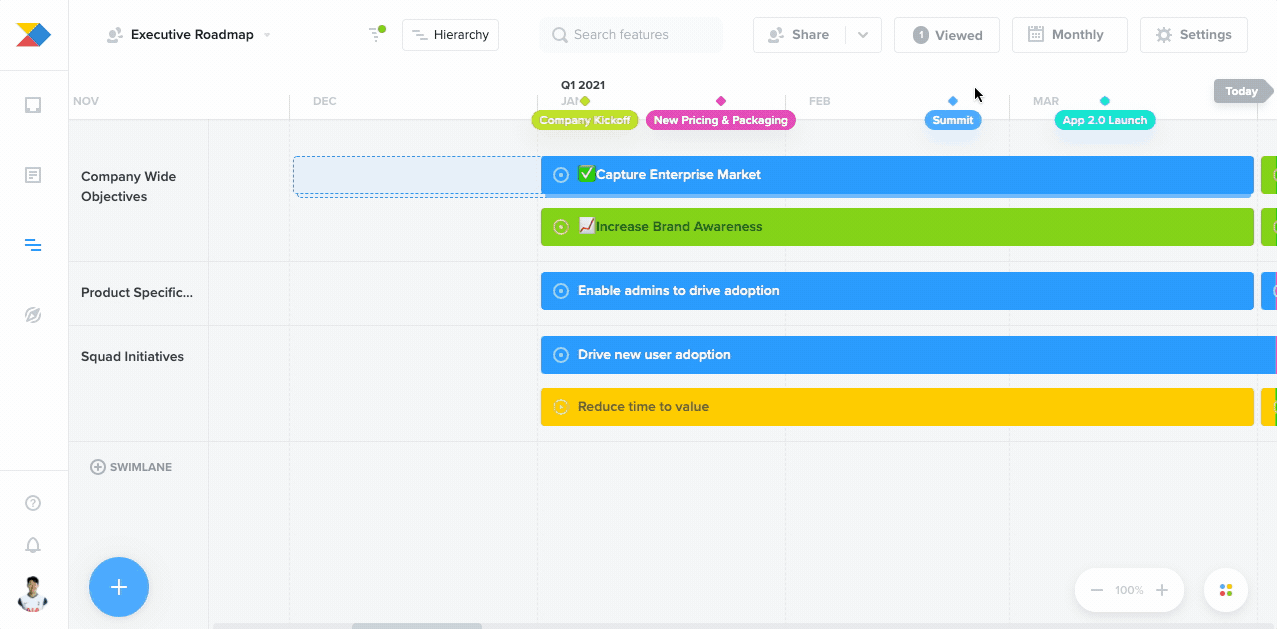 You use timeline roadmaps to communicate your plan to different audiences - but how do you know if someone has seen your roadmap? We want to help you understand if your team and key stakeholders have seen your plan.
How to check if someone has seen your timeline roadmap
On the timeline roadmap, click on the Viewed button on the top right header. A modal will open and you can:
see which users are actively looking at the roadmap
find out which users have last seen the timeline roadmap
NOTE: This is available only on the timeline roadmap and not available for column-based roadmaps.