Note: This article describes an experimental Labs feature, which may change without warning. If you're giving this feature a try, let us know your feedback by chatting with our Support team or discussing this feature in our Product Makers community!
When makers try to align their teams and collaborate on their plans with stakeholders, they often want to receive feedback from those stakeholders. Previously, stakeholders provided feedback through comments left on individual features. Our new Labs feature allows users to make and view comments on entire roadmaps.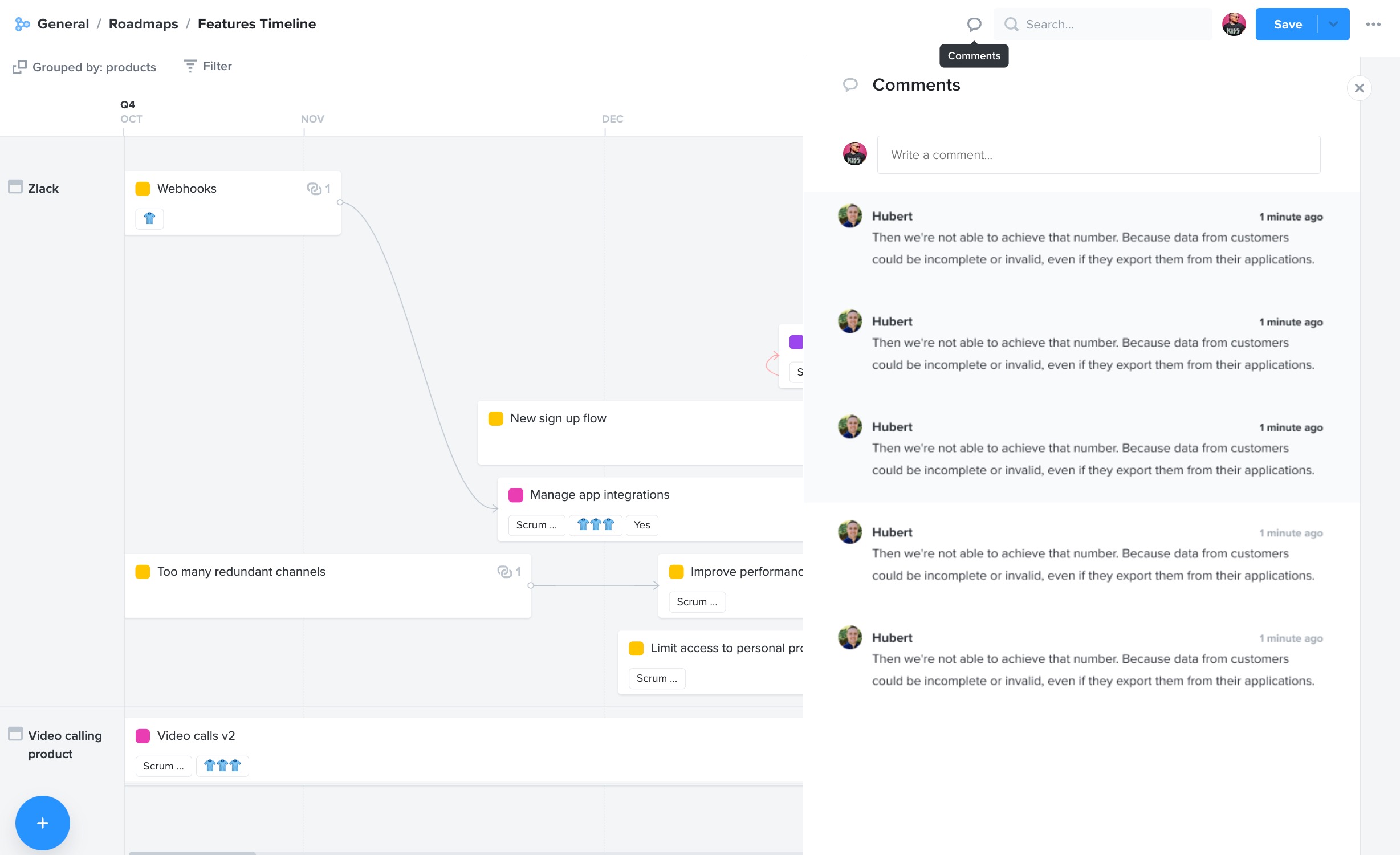 How to add a comment on a roadmap
In the top right-hand side of your screen, you will see an icon for comments (
). Clicking this icon will open a comments sidebar. At the top of the comments sidebar, is a text field where you can add your comment and press Enter to submit.
How to check for new comments and view them
If someone has left comments on a roadmap that you have not yet viewed, you will see a red dot next to the comments icon on the top left-hand side of your roadmap screen. Clicking on the comments icon will open the comments sidebar.