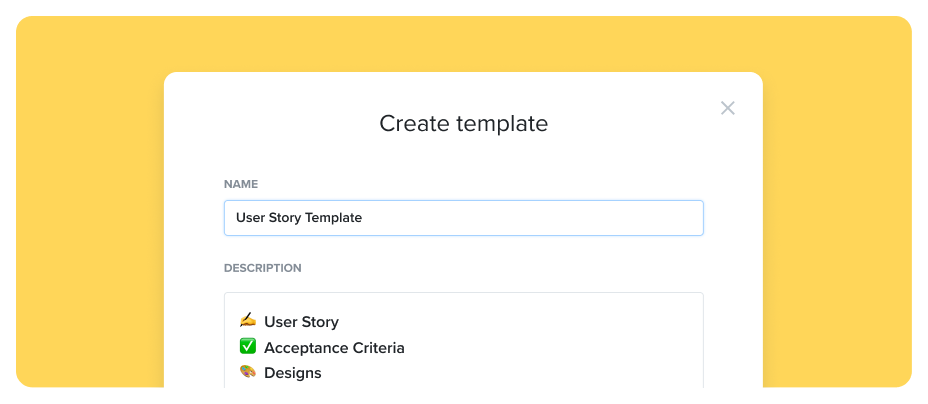 NOTE: This article describes an experimental Labs feature, which may change without warning. If you're giving this feature a try, let us know your feedback by chatting with our Support team or starting a conversation in our Product Makers community!
Feature details allow your team to keep track of relevant information - but how to align your team about which information to include? By creating templates, your team will save time when creating new features, while ensuring that the most valuable information is included.
How to create a new template

You can easily create a new template in just a few clicks. When you open a new feature just click on "choose from template" which will open a new modal. In the new modal you can create your new template.

Selecting, editing or deleting a template

If you have already created a template simply open a new feature and click on "choose from template". A new modal will open where you can select, edit or delete an existing template by hovering over it.