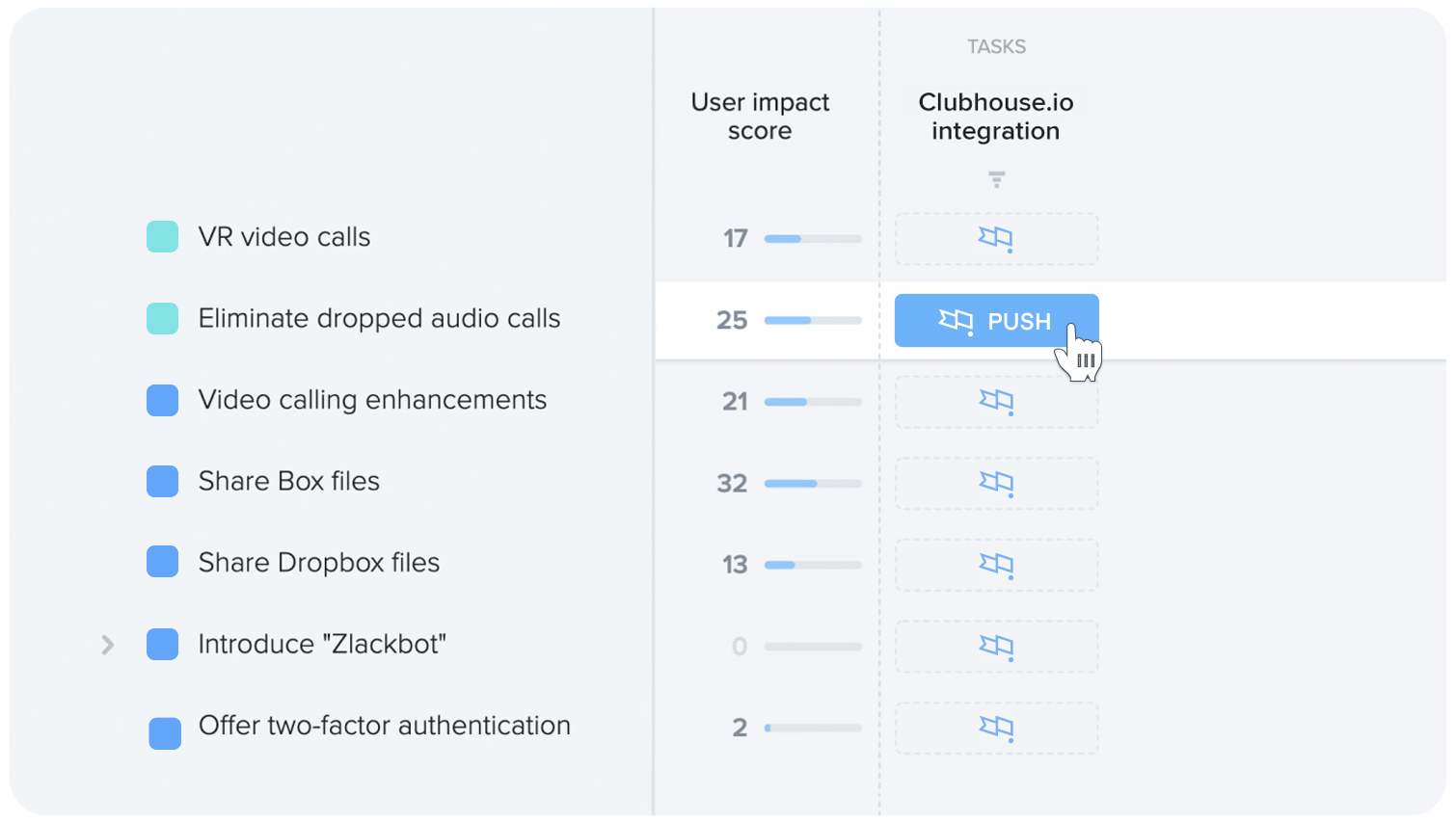 Available on Pro, Scale and Enterprise plans.
Once you've defined your product strategy in Productboard, use our Clubhouse.io integration to implement your plans:
Automatically push a Productboard feature into a Clubhouse Epic.
Seamlessly sync development status from Clubhouse back into Productboard and watch your status update automatically.
Use auto-generated links to quickly navigate from a Clubhouse Epic to a Productboard feature.
Learn more about how to configure the integration here.