Available for customers on Scale & Enterprise plans to try in beta
You can now ensure smooth delivery by indicating dependencies between features.
Identifying dependencies early helps you identify the true cost of building a feature, which may include laying the groundwork in addition to developing the feature itself. They also help avoid costly delays due to one product team blocking another's progress. We recommend surfacing potential cross-team dependencies early, during routine roadmap review and planning sessions spanning all product teams.

Creating a dependency
Select a feature to open its details in the side pane.
Under Dependencies, select [+].
Specify the dependency relationship [Is blocking or Is blocked by] and select the relevant feature.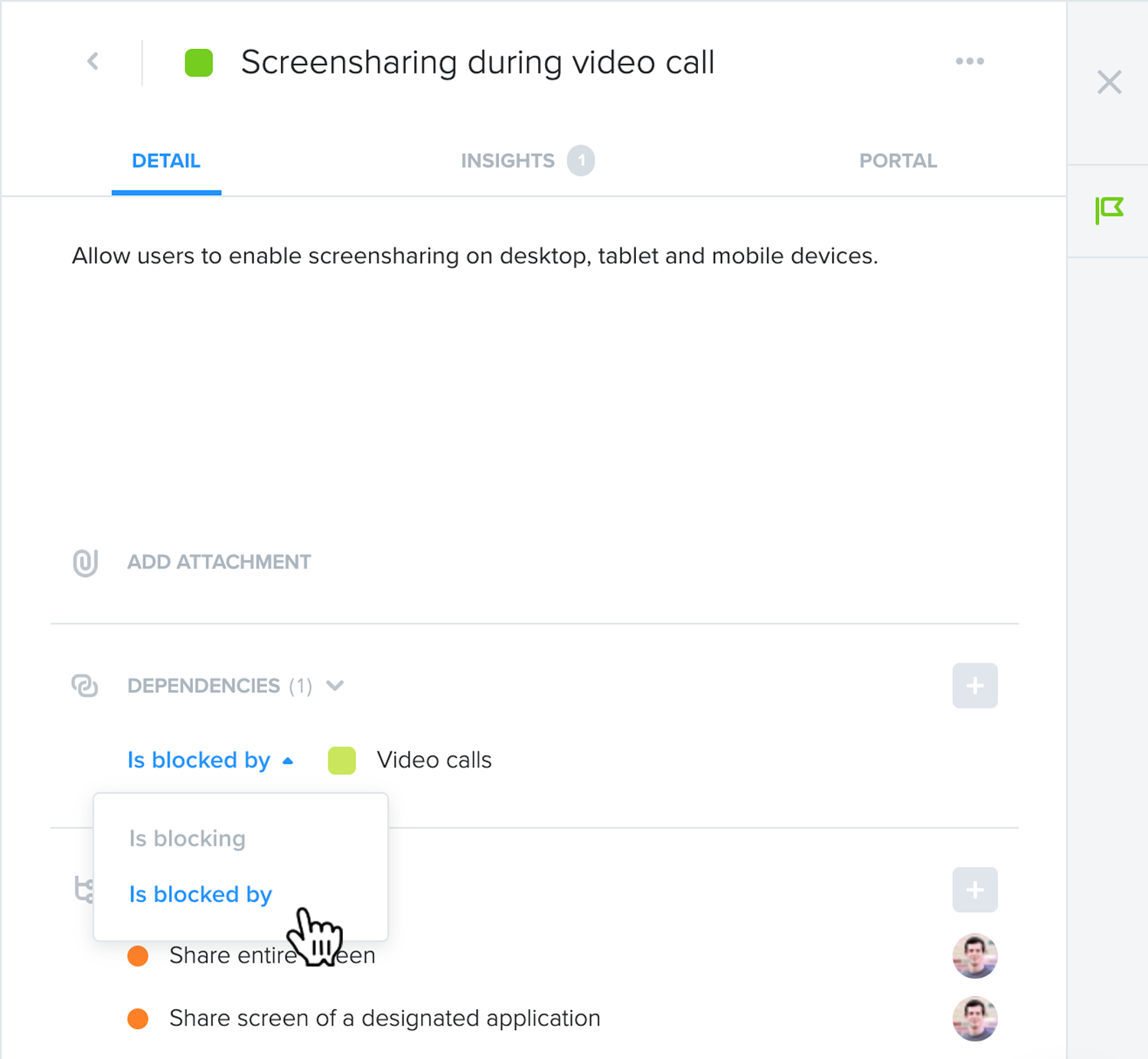 Visualizing dependencies
You can always verify a feature's dependencies from its details in the side pane.
On the Roadmap, a dependency icon shows on any features that are blocking another feature, or that another feature is blocking. Selecting the icon shows these features.
You can show/hide this icon on all features from Roadmap visualization settings.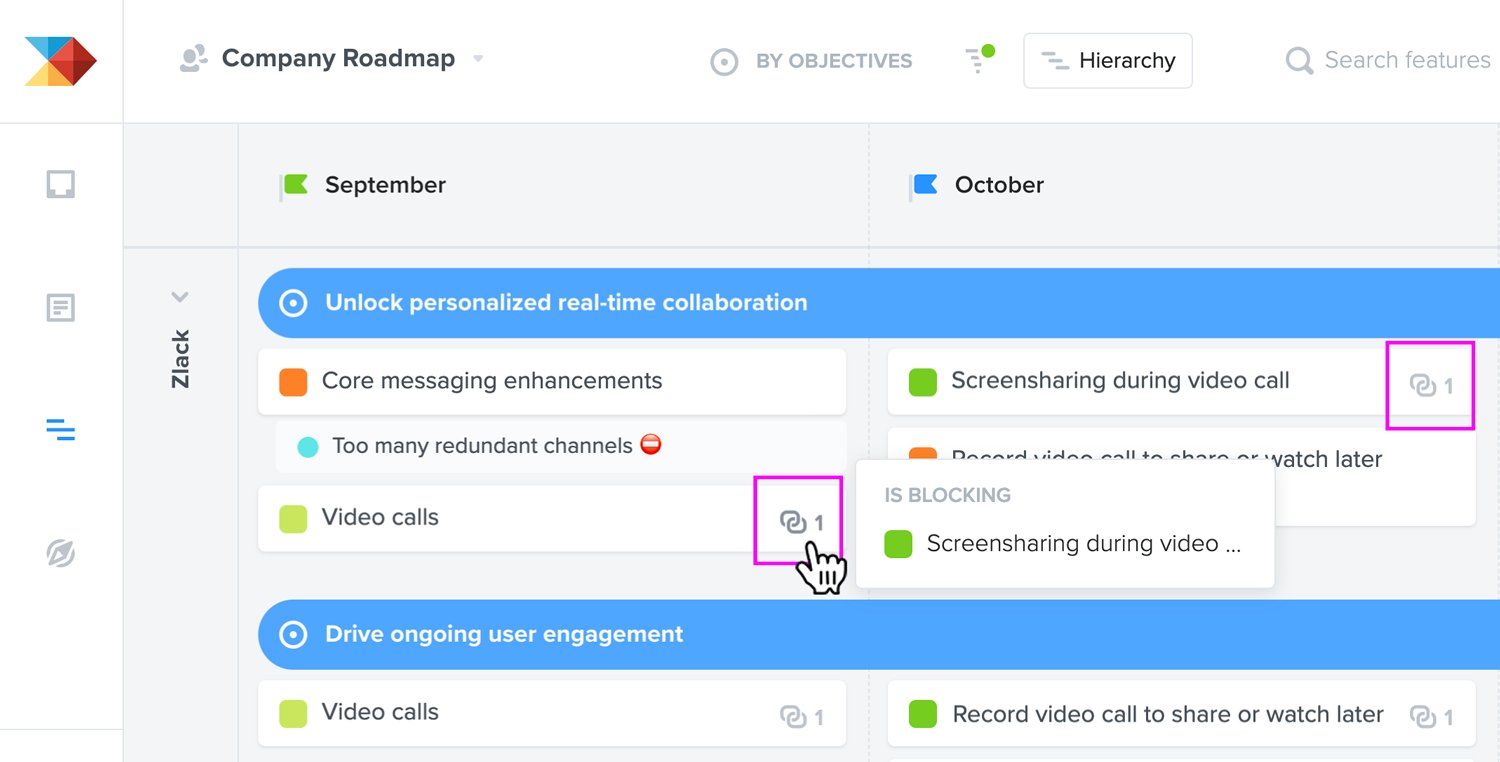 Current limitations
It's not yet possible to see all dependencies at once but we plan on enabling this soon. It's also not yet possible to push dependencies to Jira.