In the digital world, as in our physical work environment, a cluttered workspace adds little bits of friction that add up. It's not just the extra time it takes to find what you're looking for. It's the likelihood that your daily flow will be interrupted — that state of deep thinking from which major insights arise and real progress gets made. In an increasingly distracting world, regularly maintaining your workspaces is a crucial investment. And that's, even more, the case when they're shared across many teammates!
Here we'll discuss tips for maintaining your Productboard workspace to keep your core product processes humming along smoothly.
Conduct a feature audit
Review your feature ideas to ensure all are up to date (especially their name/status/release) and hide any you won't work on in the foreseeable future.
✅ Ensure the status of all features is up to date. (Should any new idea features be advanced to candidate or sent into discovery?) This is also a chance to re-evaluate your workspace's feature status values to make sure they best match the phases in your team's workflow.
✅ Look for redundant/duplicate features and merge them. This could include ideas that were incidentally addressed as part of a feature that has since been delivered.
✅ Look for feature ideas you won't work on for the foreseeable future and archive them or assign them a special status like won't do that is configured to be hidden on your boards by default. (This could apply to ideas that are too infeasible to build or are not aligned with your product vision.)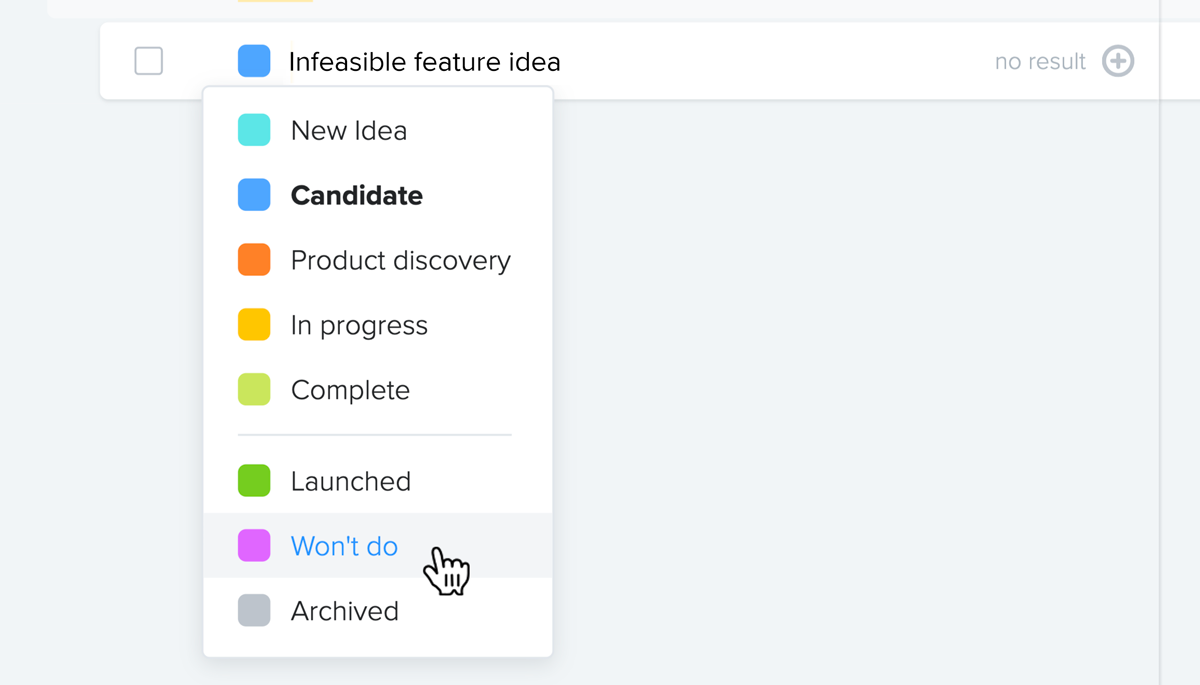 💡 Tip for larger teams: If you're working alongside many product managers, it pays to divide and conquer. Every product manager can audit the features that belong to their area of the product/hierarchy. Or, use a custom field to keep track of which features have been reviewed.
Reorganize your feature hierarchy
Consider whether grouping features in a different way within your product hierarchy could clarify areas of responsibility or help your team find feature ideas in less time. If your top-level components represent core user needs (or jobs to be done) and your understanding of the problem space has evolved, this could be another great reason to adjust your hierarchy.
✅ As necessary, move features between components. This can be done in bulk by selecting multiple features, then in the side pane using the Hierarchy field to select where they should be moved.
✅ Rename/archive components as necessary. (It is not currently possible to merge components.)
✅ Skim insights linked directly to components and consider re-linking them to new underlying feature ideas that could be candidates for further product discovery.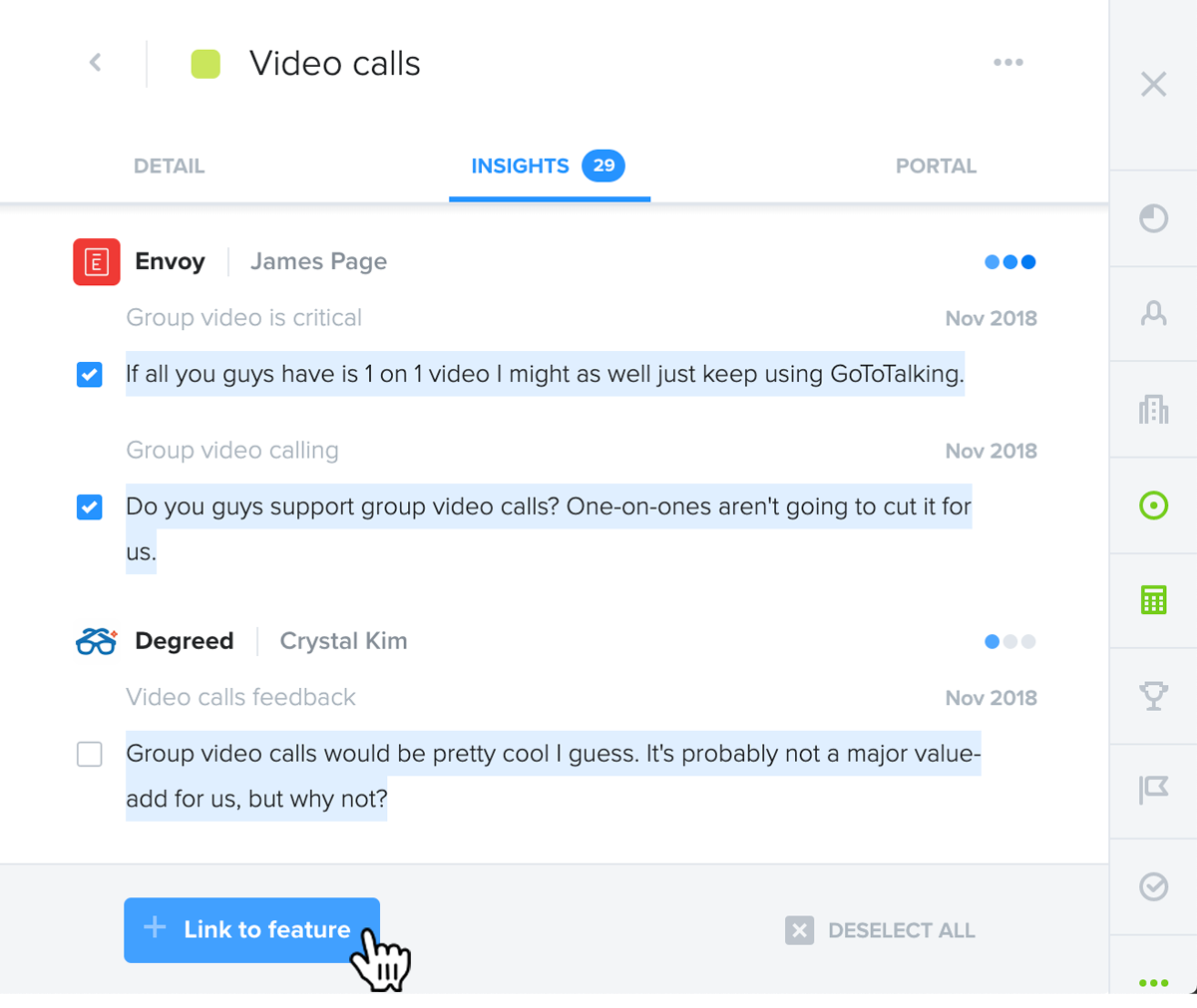 💡 Tip for larger teams: If you have multiple products, ensure everyone is only seeing the fields related to the products they work on. It saves time every day while also making maintenance more manageable.
Review saved views and roadmaps
Review saved views (on the Features board) and roadmaps.
✅ Decide whether any saved views/roadmaps can be removed from your list.
✅ Drag and drop saved views/roadmaps so those most often used appear at the top.
Start with private saved views/roadmaps (with a lock icon), which you can delete without risk of impacting anyone else.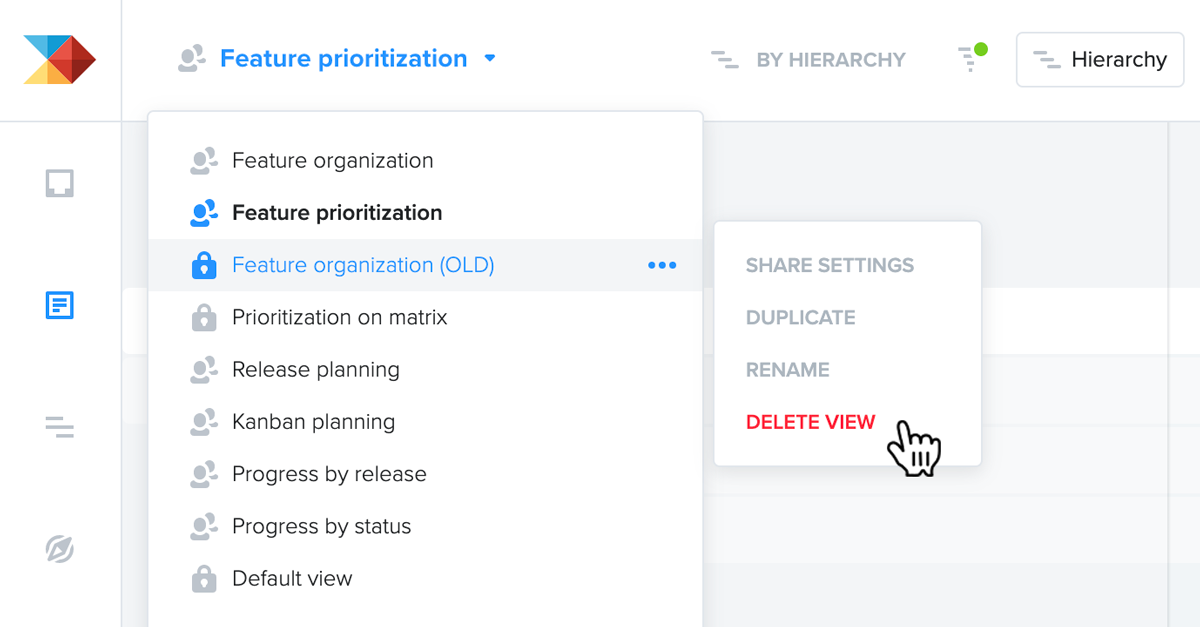 For saved views/roadmaps shared with others (individuals, teams, or everyone of a given role) we recommend checking with colleagues before removing any that others may be using.
Re-evaluate your insights processes
Is your team getting the most out of incoming insights?
✅ If necessary, set aside time to catch up on processing insights.
✅ Re-evaluate your triaging process. Are notes being assigned to the product manager best suited to process them? Or are they being provisionally tagged in a way that helps product managers process the notes that relate to their area of the product?
✅ Consider removing any old or irrelevant tags:
From the tag cloud, hover over Tags > Manage tags. Then use the options beside each tag to select Delete.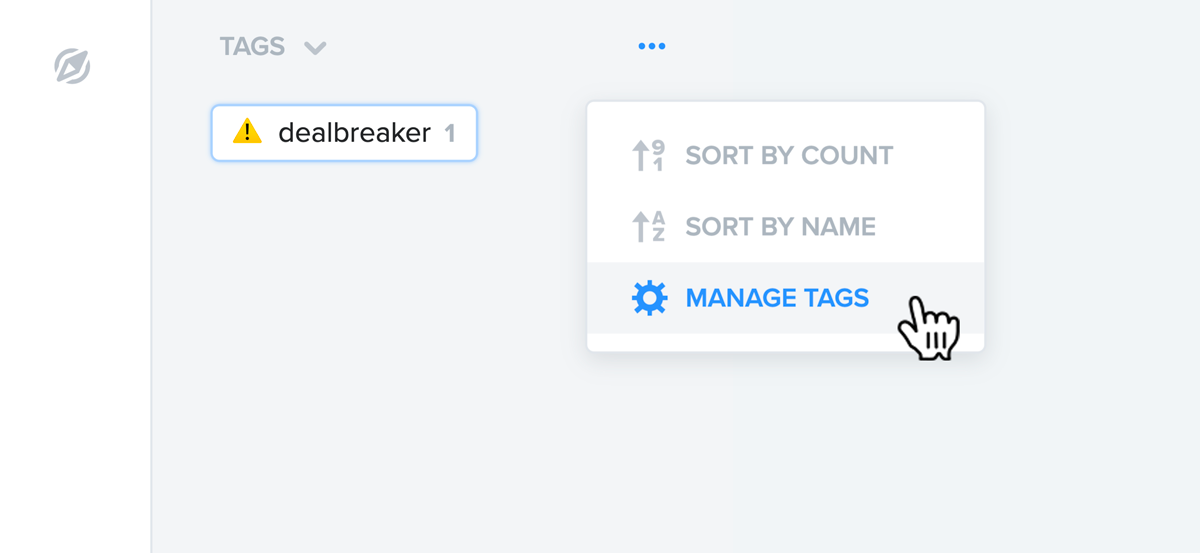 ✅ Review processing best practices.
✅ Check whether there are any additional integrations you could enable to source new user insights.