"Help! I can't find my feature!"
Sometimes filters can conceal features in unexpected ways.
Follow the steps below to search for a missing feature.
1. Arrange your features board as a sorted list. (Sometimes, features get lost in a collapsed release or component. This will get them all out in the open.)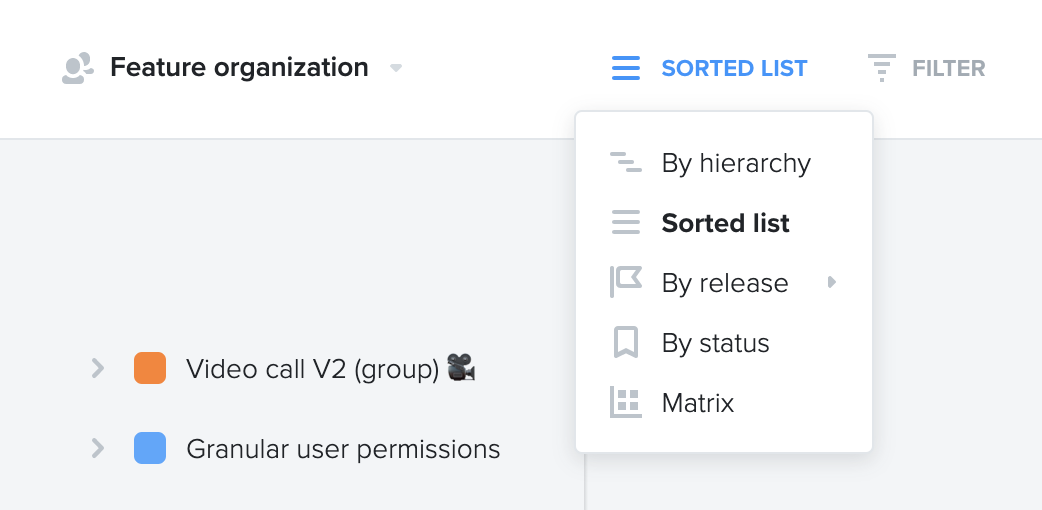 2. Double-check your hierarchy filter. (Sometimes a product gets filtered out, or else accidentally moved to some other component or product.)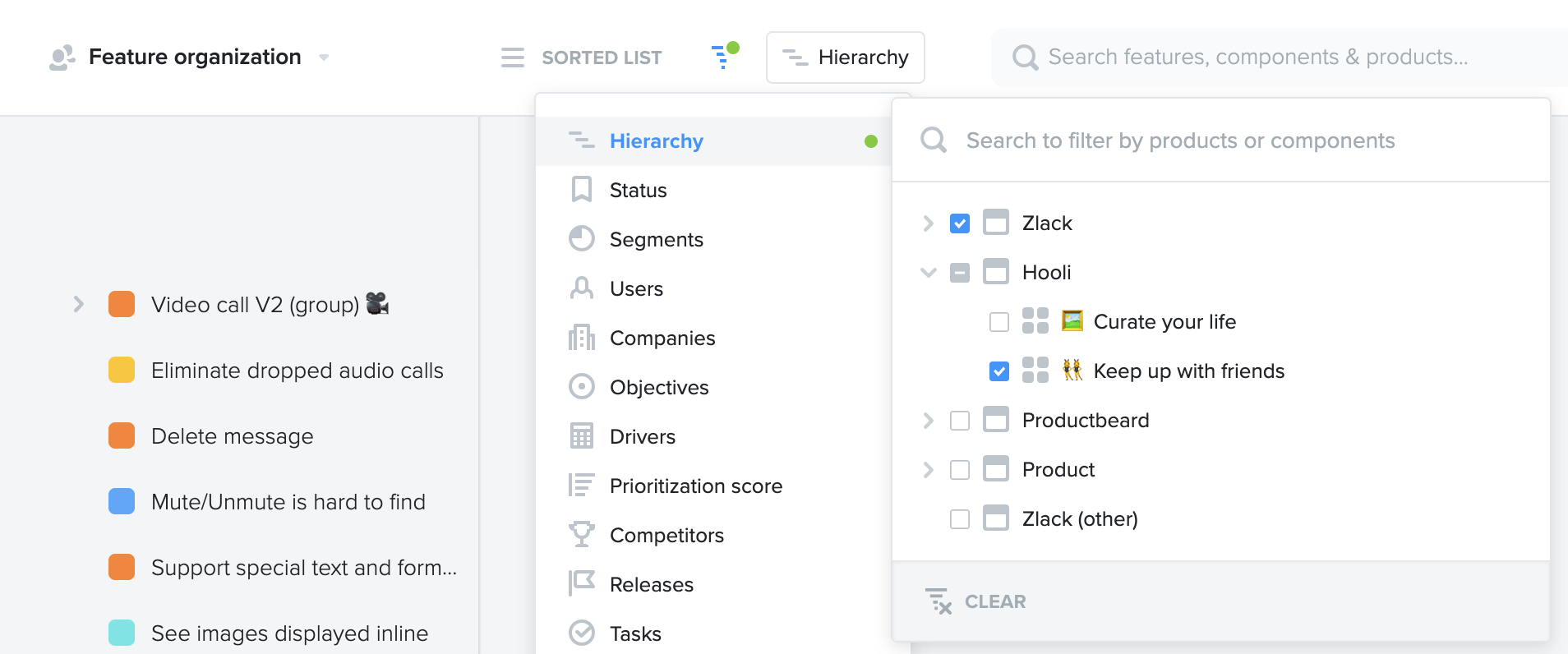 3. Double-check your status filters. Sometimes a feature's status gets accidentally changed, filtering it off the board. Some feature statuses may be hidden by default.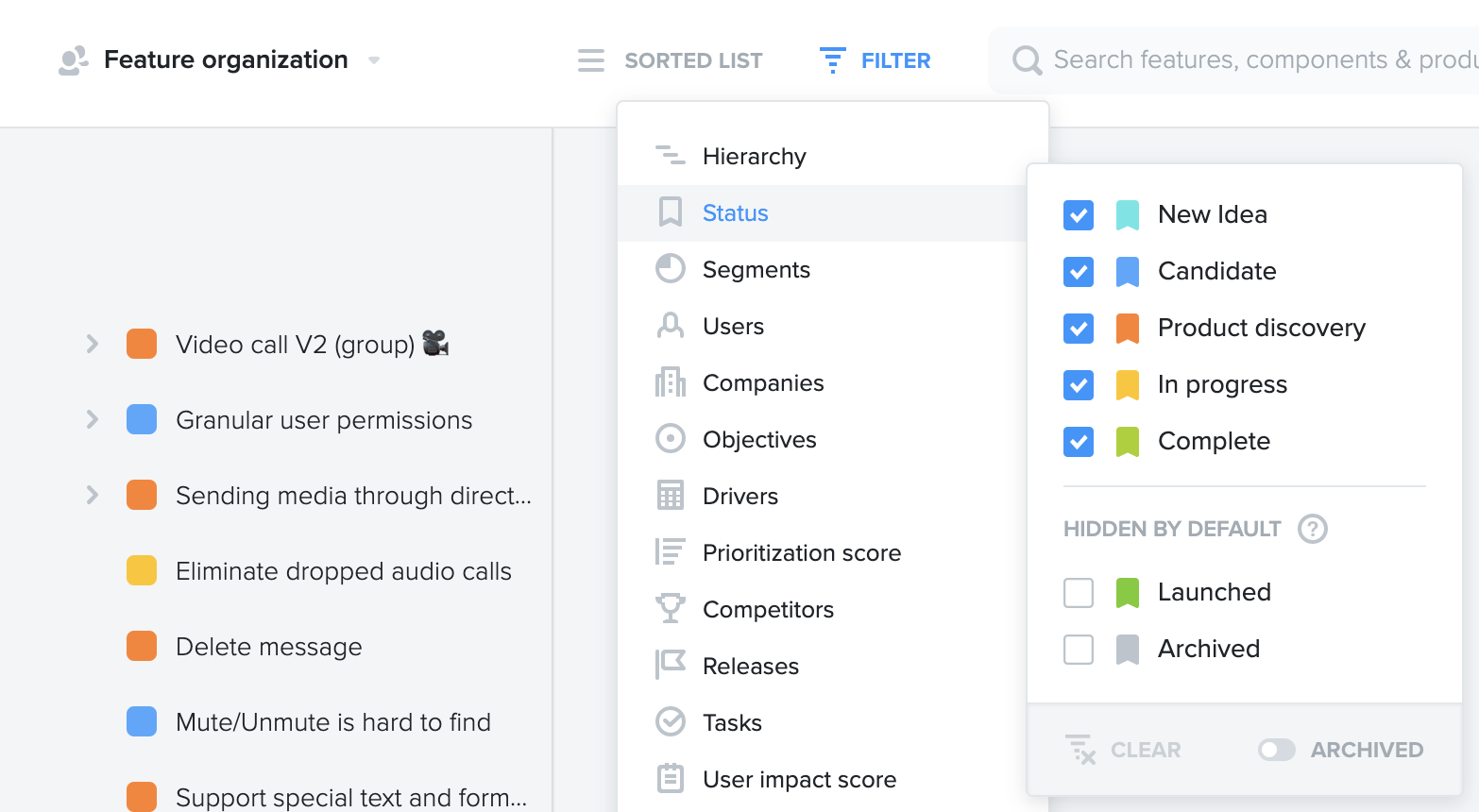 4. Clear all column filters. Sometimes a column filter is accidentally left on, concealing certain features from the board.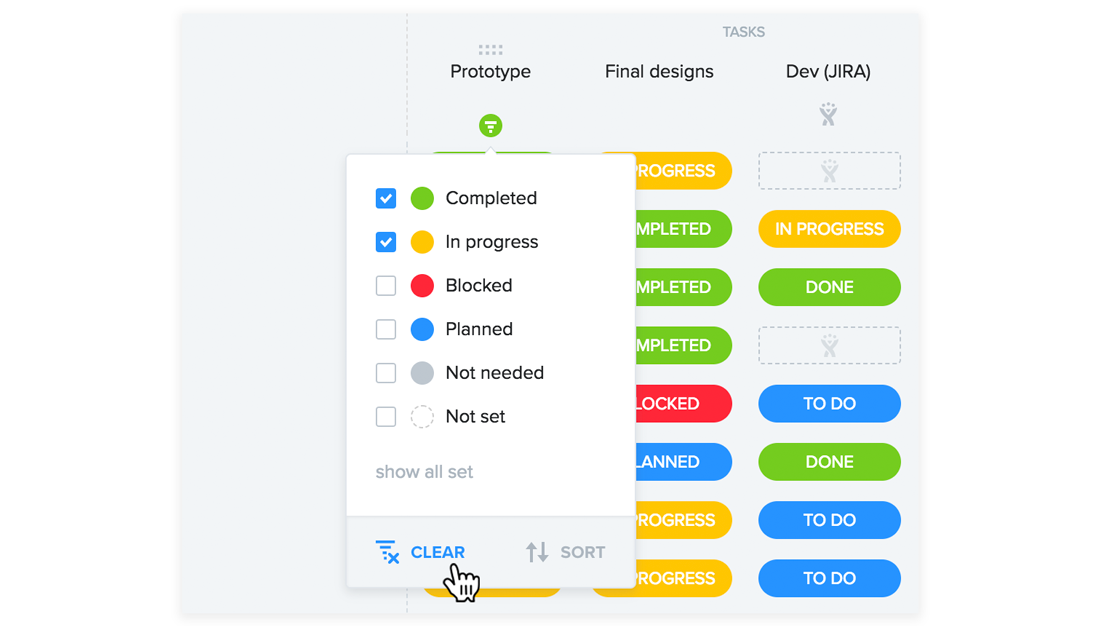 5. Search for your missing feature.

Still not seeing your feature? Reach out using in-app chat or email support@productboard.com, and a member of our team will be happy to help.