Jumpstart feature specs in seconds that draw upon existing customer feedback and requests. Productboard AI can automatically draft common elements such as problem statements, pain points, common themes, and desired outcomes – giving you more time back to focus on high-value work.
Note: To start with Productboard AI, ensure your workspace admin enables the capability in space settings. For more information, see BETA: Productboard AI helps product teams supercharge daily tasks through AI.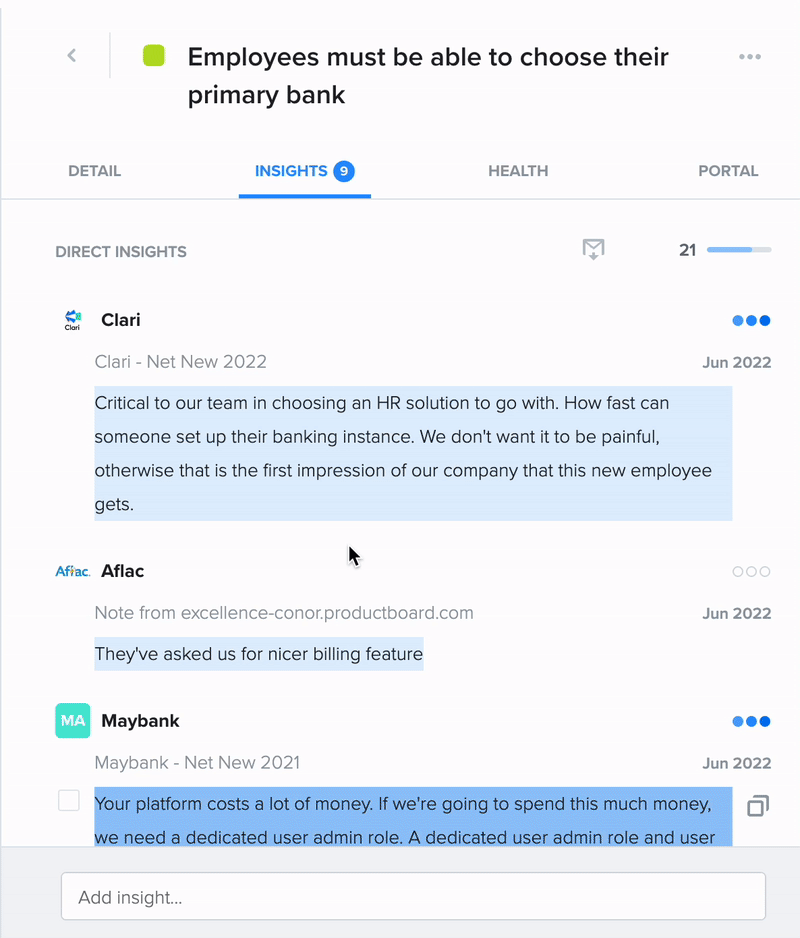 In this article:
What can you draft with Productboard AI?
Increase your productivity and quickly draft product requirement documents based on your collected customer feedback. You can use four powerful contextual AI prompts:
Summarize customer problem - briefly describe the main problem your customers are facing.
Synthesize themes - synthesize the most common themes.
Describe outcome - outline the desired outcome that your customers mentioned.
Extract customer pain points - receive a bullet-pointed list of the key problem areas.
Productboard AI generates content based on the text of linked insights. To ensure high-quality AI-generated results, we support features that have more than three linked insights. Also, note that the quality of generated results depends on the quality of your linked insights. Learn more about how to link customer feedback to your feature ideas in the hierarchy.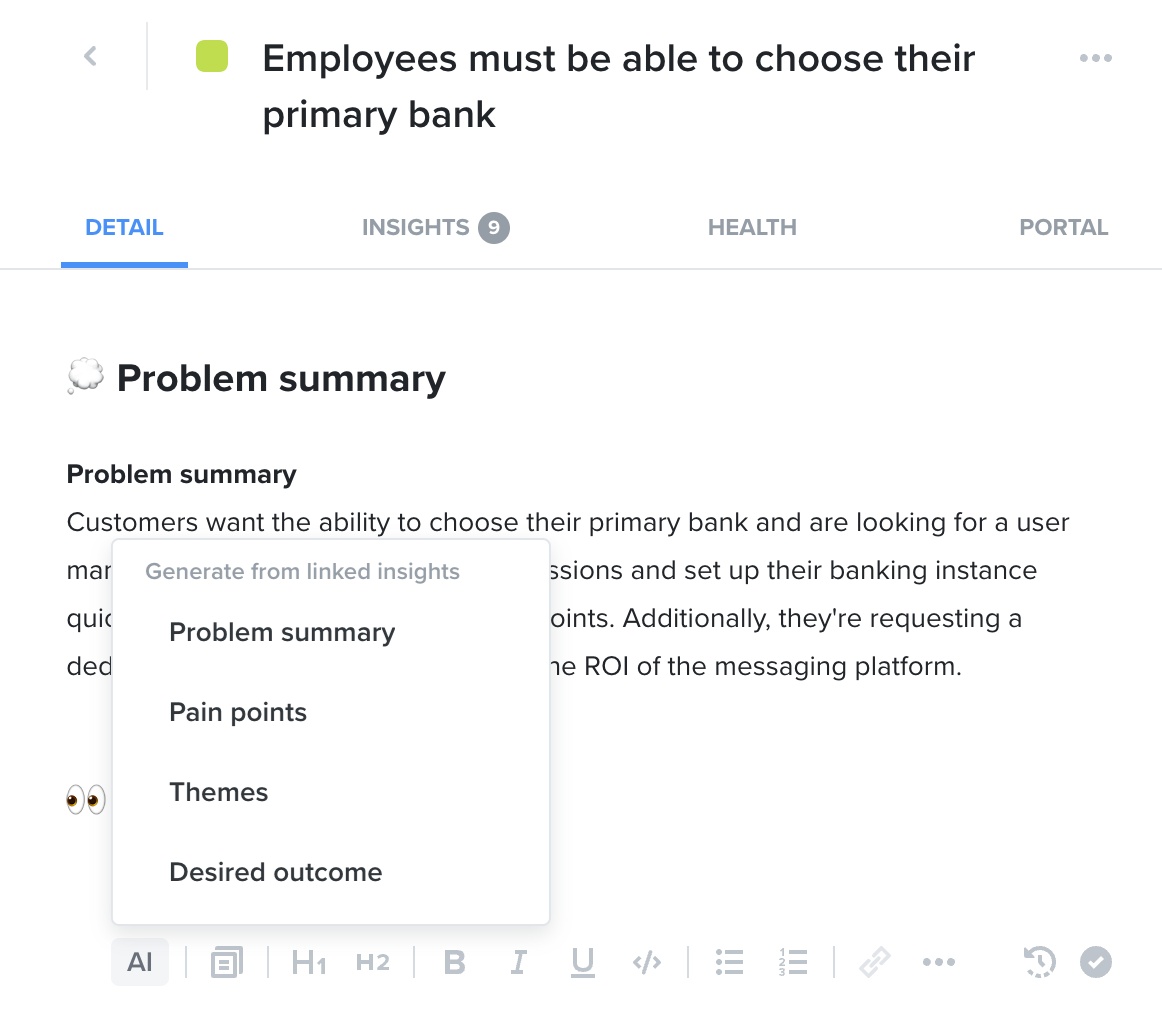 How to use Productboard AI
Open a sidebar detail of any item in your product hierarchy - product, component, feature, or subfeature.
Click on AI and select Prompt.
Review the result and insert or discard it.
Do you want to influence what Productboard AI looks like? Join our Product Makers community group to share best practices and learn how other teams leverage Productboard AI.