Product Operations is crucial in any product organization, responsible for driving efficiency and ensuring that products are delivered on time and within budget. Productboard can be an invaluable tool for Product Operations teams, helping them manage their processes and collaborate with other teams. Productboard effectively supports Product Operations, bridging the gap between product and GTM to create visibility and alignment across the org. If you're new to Productboard or looking to optimize your use of the platform, here are some best practices to help you get started.
In this article:
Set up your workflows
Productboard lets you create custom workflows, teamspaces, and folders for your product operations processes. This means you can define the stages of your process, from ideation to launch, and track your progress through each stage. Make sure to take the time to set up your workflows and customize them to your team's needs.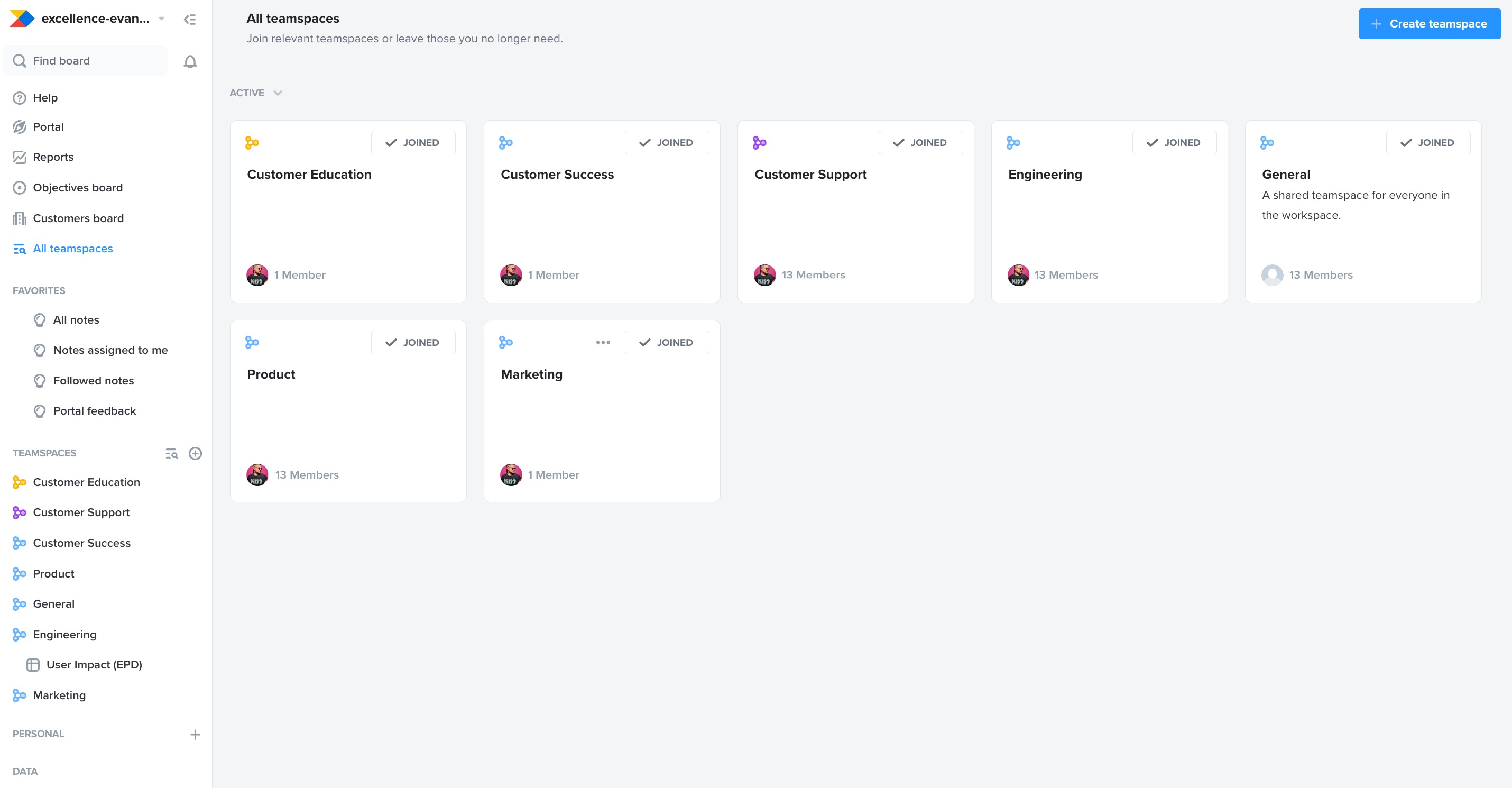 For more information, see Getting started with Productboard's new navigation and teamspaces.
Use integrations
Productboard integrates with various tools, including Jira, Trello, Asana, and more. Connecting these tools to Productboard allows you to streamline your workflow and keep all your information in one place. For example, you can link your Jira issues to Productboard features to track progress and get updates without switching platforms.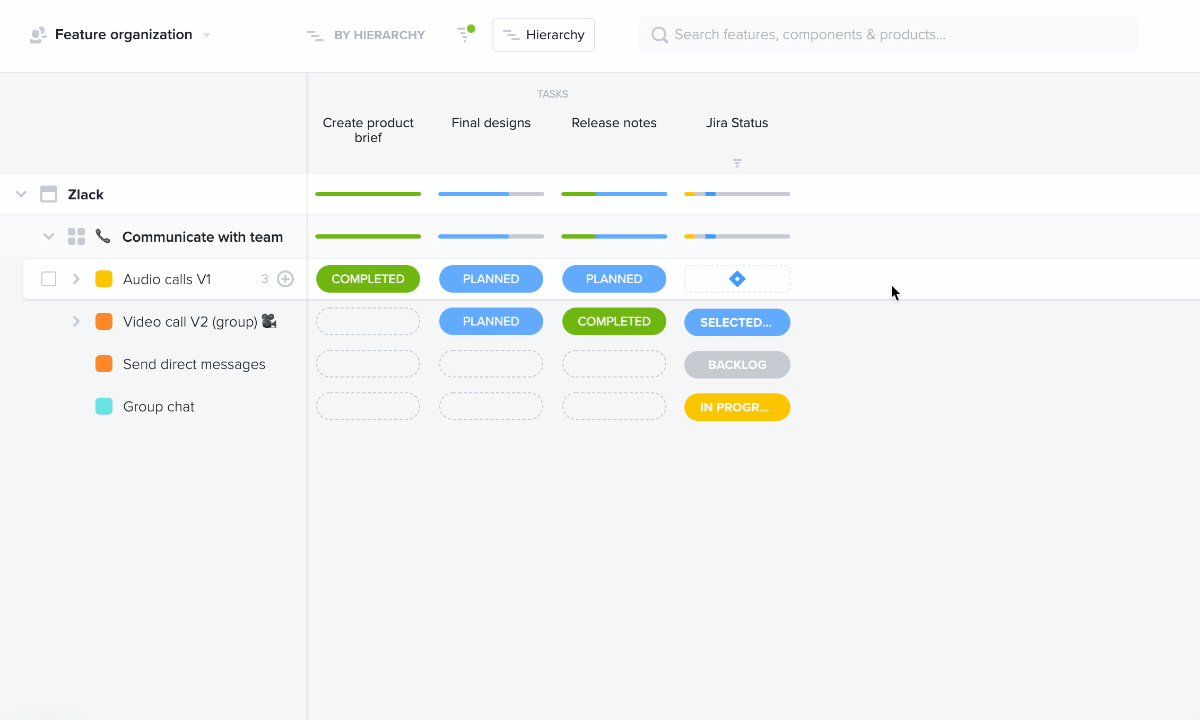 For more information, see Linking or unlinking Productboard features and subfeatures to existing issues in Jira.
Manage your backlog
Product Operations teams are often responsible for managing the product backlog. Use Productboard to prioritize your backlog based on business goals, user feedback, and other factors. You can also use Productboard to estimate the effort required for each item in your backlog so that you can plan your resources accordingly.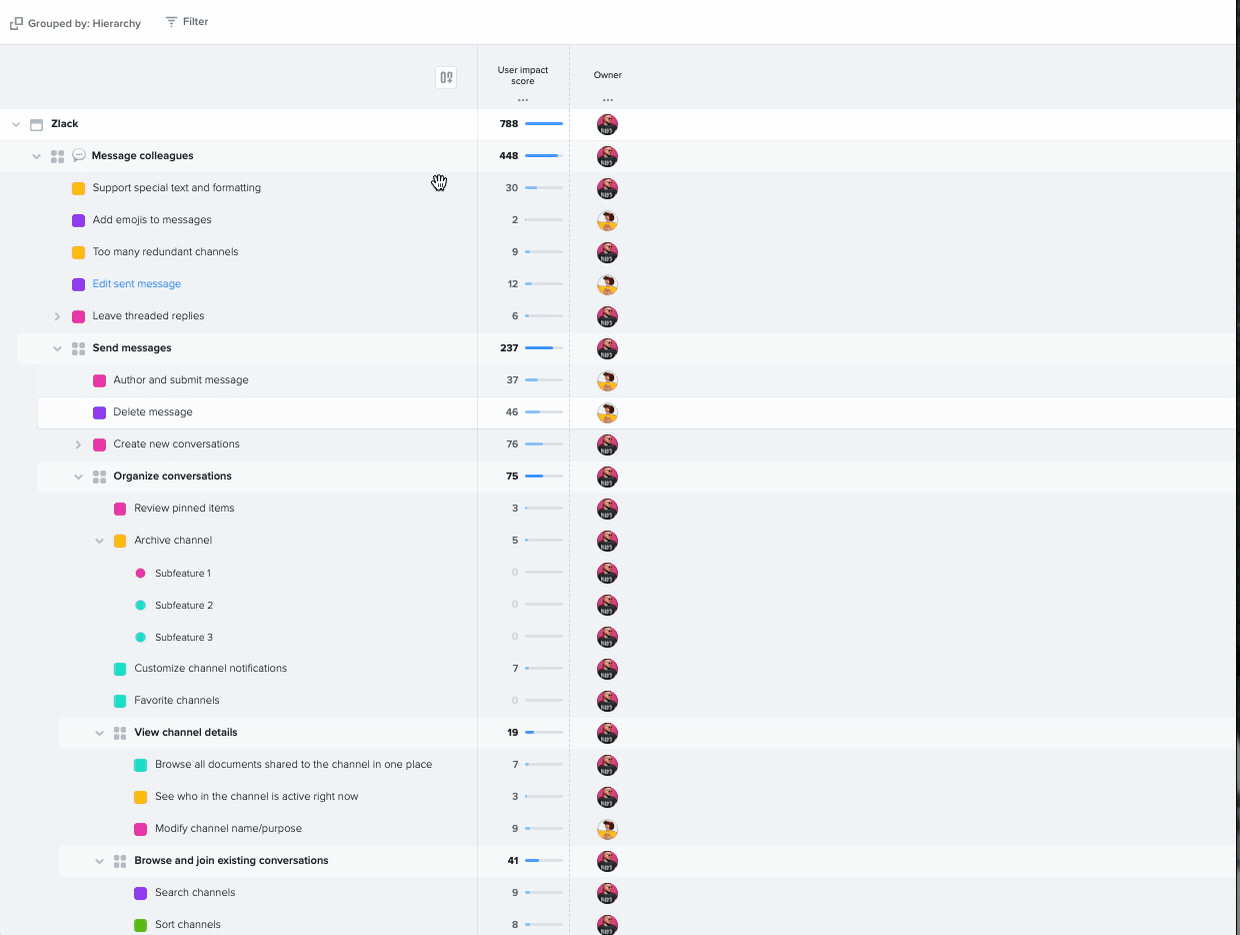 For more information, see How does the Effort Field work?
Processing user feedback
Product Operations plays a vital role in triaging user feedback on the Insights board, ensuring that it is processed and accounted for effectively. Using Productboard, Product Ops can streamline the feedback management process, resulting in GTM teams feeling heard and customers' feedback is accounted for. With Productboard, Product Ops can collect and categorize user feedback, prioritize it based on its significance, and ensure that it reaches the relevant teams for action. This not only enhances communication and collaboration between teams but also empowers Product Managers to prioritize features and enhancements based on customer-centric data. By leveraging customer feedback, Product Managers can make informed decisions and create products that truly resonate with their customers' needs and expectations. Product Operations, through their efforts in feedback triaging and leveraging Productboard, fosters a customer-centric approach that benefits both GTM teams and the overall product development process.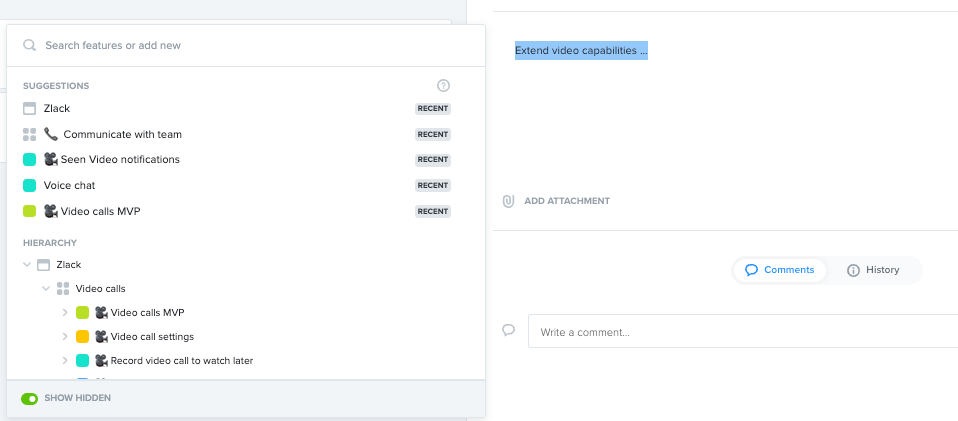 For more information, see Turn customer feedback into actionable insights, faster and at scale!
Collaborate with other teams
Productboard facilitates team collaboration, including product, engineering, design, and customer support. Use the platform to share information, get feedback, and stay aligned with other teams. For example, you can use Productboard to share your product roadmap with the engineering team so that they can plan their own roadmap around your work. Product operation teams bridge the gap between product and GTM teams to create visibility and alignment across the org by maintaining a company-wide roadmap. This creates visibility and alignment across organizations so everyone knows what's coming and builds efficiency, so that product managers don't need to continuously respond to ad hoc questions because the information can be self-served.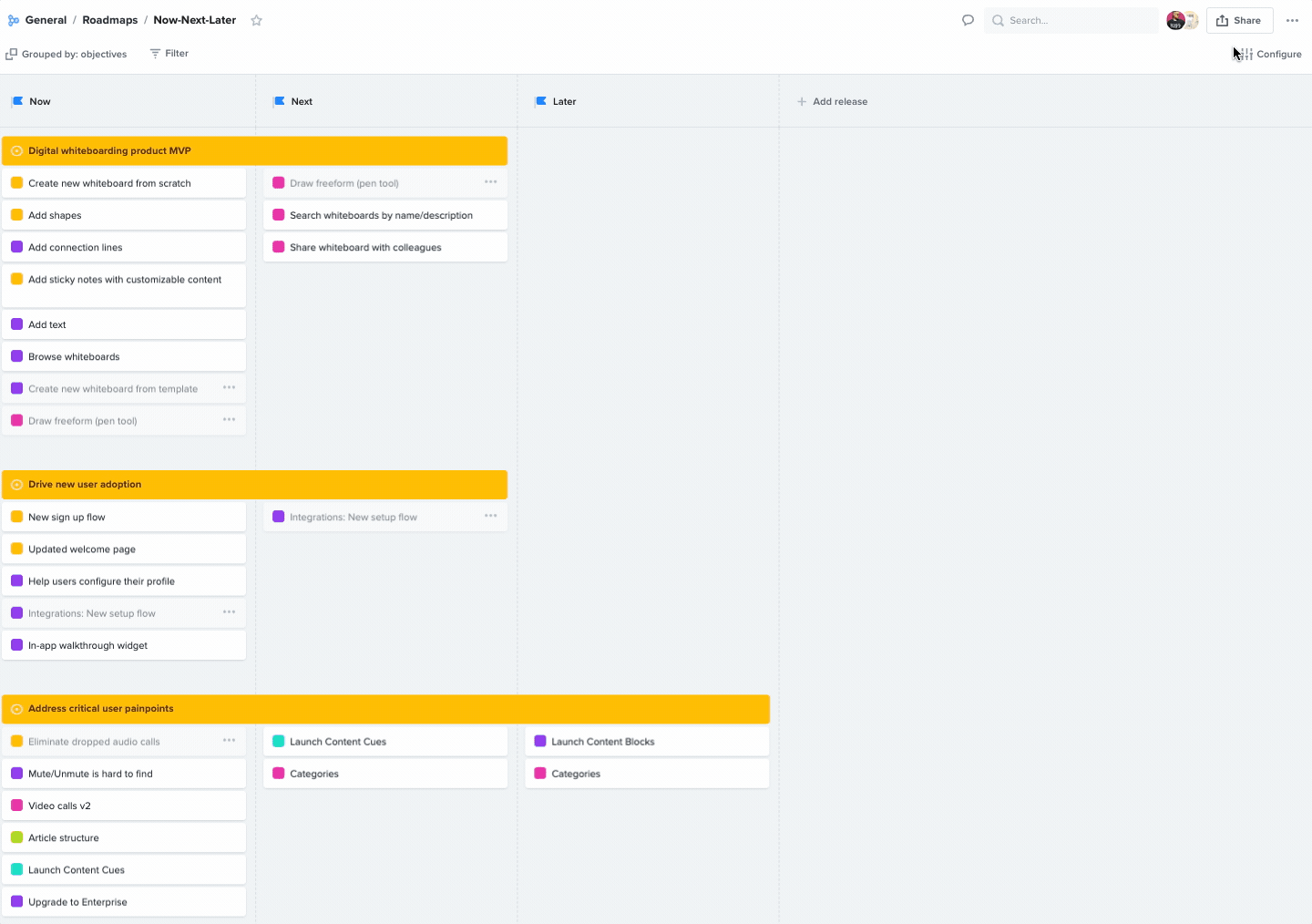 For more information, see Share your roadmaps with external stakeholders and customers.
Use data to drive decisions
Productboard provides a wealth of data and insights to help you make informed decisions about your product operations processes. Use the platform to track key metrics, such as cycle time, lead time, and throughput. You can also use Productboard to create custom reports and dashboards to quickly see how your processes are performing and identify areas for improvement.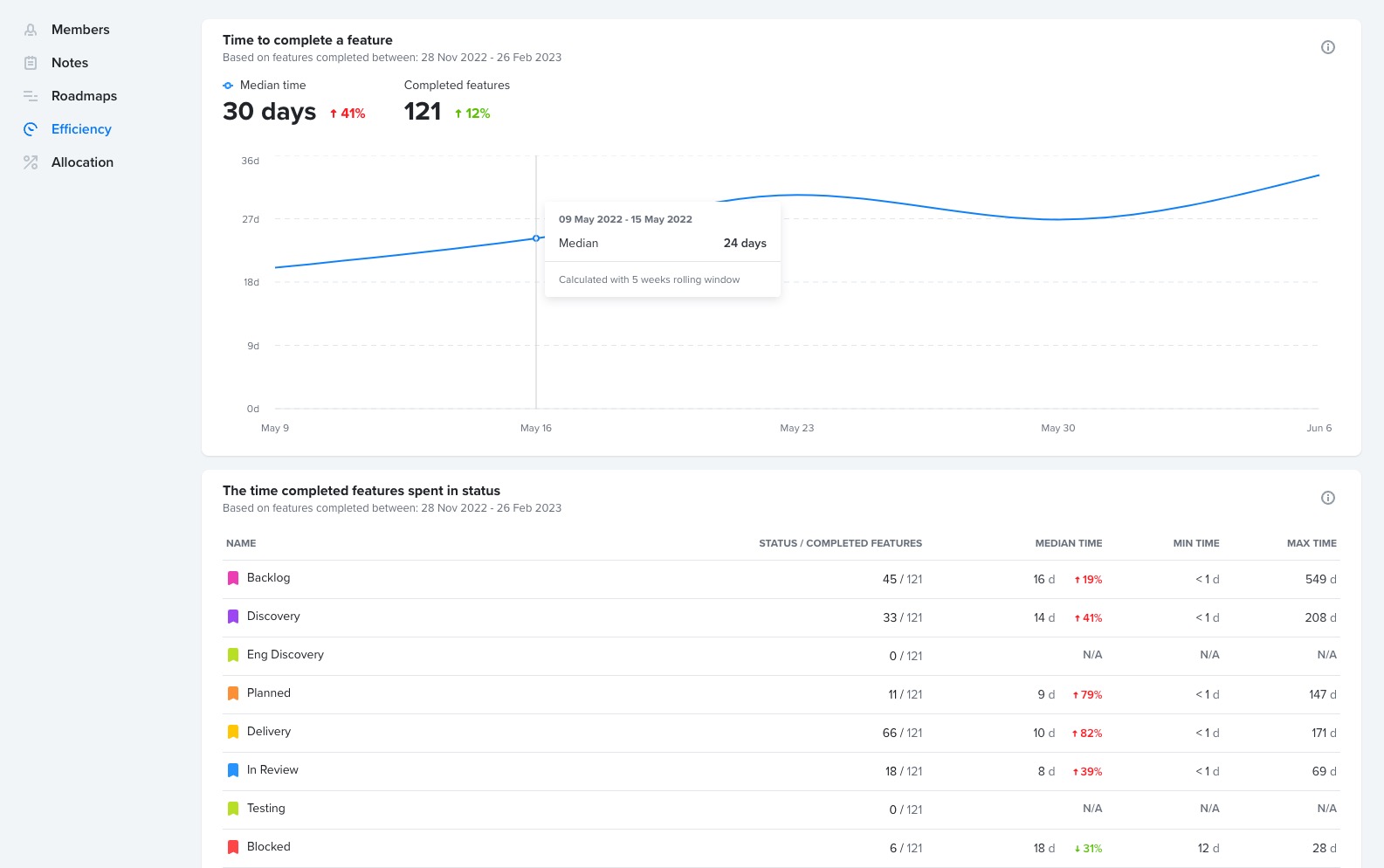 For more information, see Use Reports to better understand how your product team operates.
By following these best practices, you can make the most of Productboard and improve your product operations team's productivity and collaboration. With its powerful features and easy-to-use interface, Productboard is the perfect tool for managing your product operations processes.