Providing visibility into how you are doing with your product efforts to your product leadership and stakeholders is important to receive appropriate support, especially when things are not going according to expectations. E.g., your team is blocked by other teams, and you are missing design resources. Regular health updates (On track, At risk, Off track) allow your product leadership to step in and help resolve issues quickly and ensure smooth execution. This can be used at any stage of your product management process, whether you are working on discovery or delivery.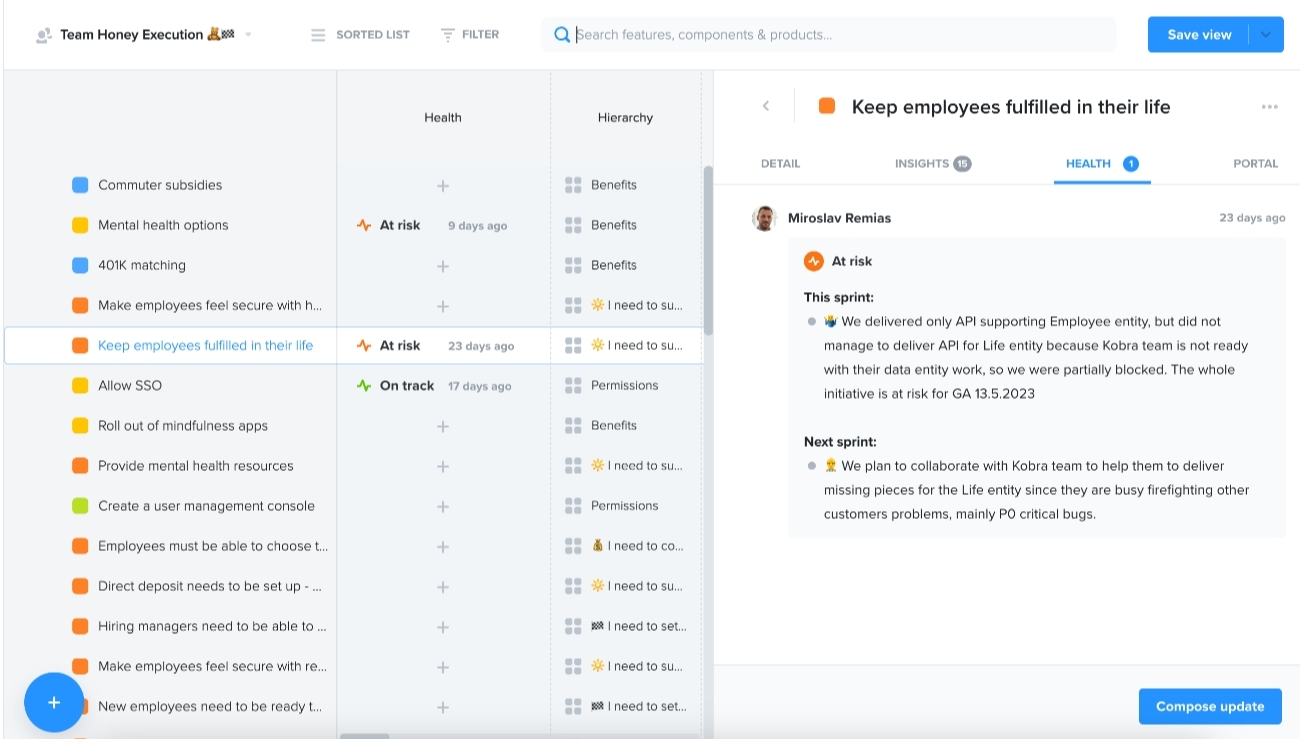 In this article: 
Composing a health update
Makers and Maker admins can compose health updates in the feature details. Only the user who creates the health update will be able to delete or modify the update. 
To create a health update:
Go to your Features board and click on the feature you want to provide an update to. 
When the feature details open, select the Health Tab. 
Click the Compose update button to add your update.
Select a Health (On track, At risk, Off track) from the drop-down and compose your update.
Click the Submit update button. 
Tip: Use templates to unify health updates across the teams, making it easier for the product leadership to understand what is happening in your team. You can use frameworks like "Progress, Plans, Problems" (PPPs) or others to communicate health updates consistently across teams.
Once a health update is created, all the feature followers will receive an email notification, including the health update.
Note: Currently, it is not possible to provide health updates on Objective level, and users with a Viewer role cannot see health updates.
Understanding health updates
When composing a health update, you can choose from the following:
On track

 

-

 

you're confident that you will deliver the work by when it is due.
At risk

 

- you're falling behind but still believe you can deliver the work with the necessary support.
Off track

 

- the work is in trouble, and you probably won't deliver it on time.
Displaying health updates on Feature boards and Roadmaps
Feature board
To display the Health column on your Feature board, Click the
 Add columns button, select Default Fields (
), and toggle on Health. 

Roadmaps
You can display Health updates on feature cards within your roadmap by toggling on the Health update option via the Roadmap settings.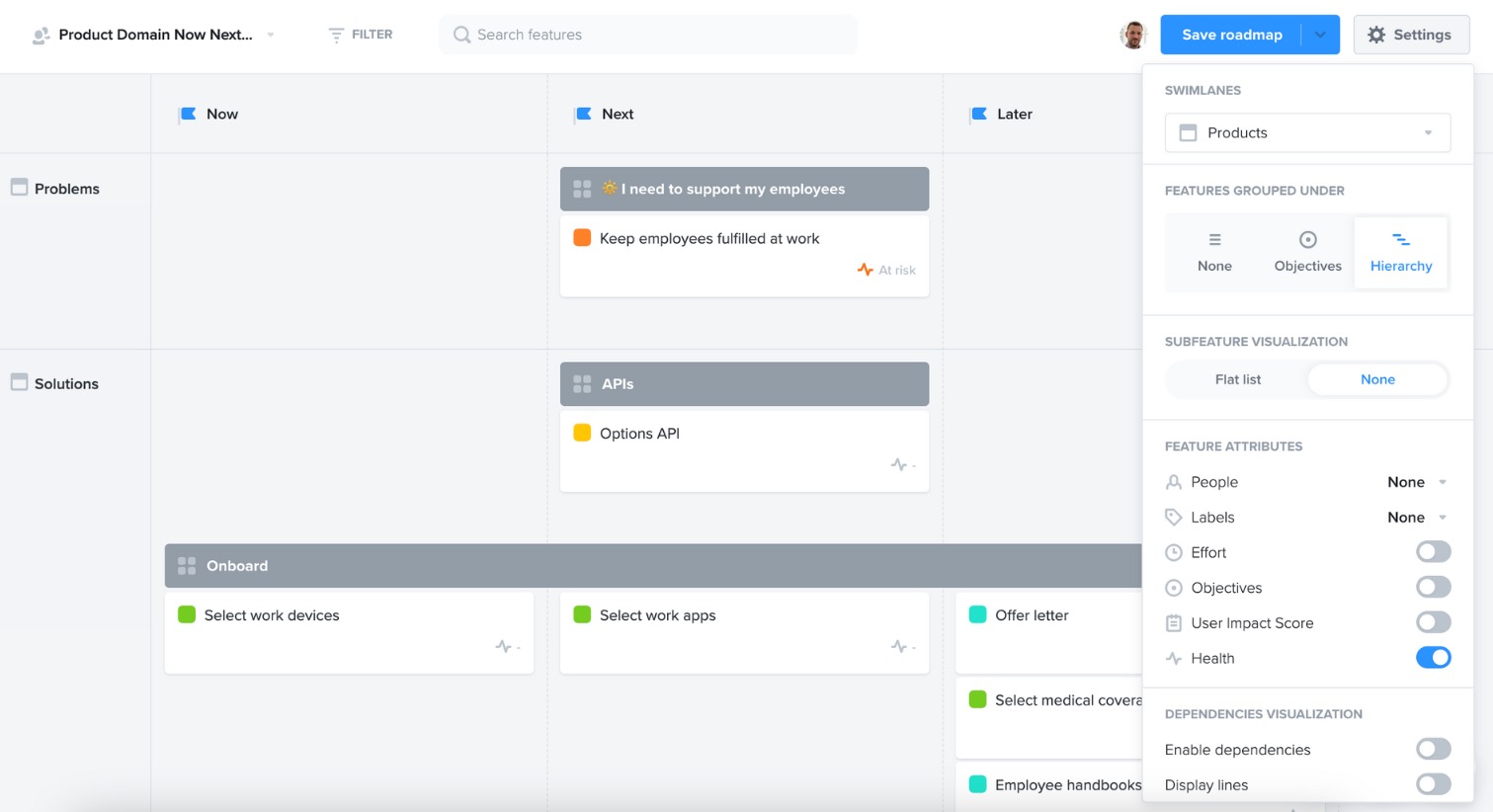 Understanding engagement with health updates
Are you interested in understanding how many users are accessing your feature boards and reading health updates to ensure time spent writing updates is well spent? Reach out to your Customer Success Manager, and we will work with you to provide such data based on your needs.
Got feedback?

This functionality fits into a larger effort to provide much more detailed visibility into how you are tracking against your plan, so feel free to leave your feedback here.