Organize your roadmap and help others understand "why we're working on this" by applying a color code (theme) to your objectives.
Product managers(PMs) can use objectives themes to:
communicate how objectives support an overall product strategy
visually group objectives which are driving towards the same goal
navigate viewer attention to the most important roadmap topics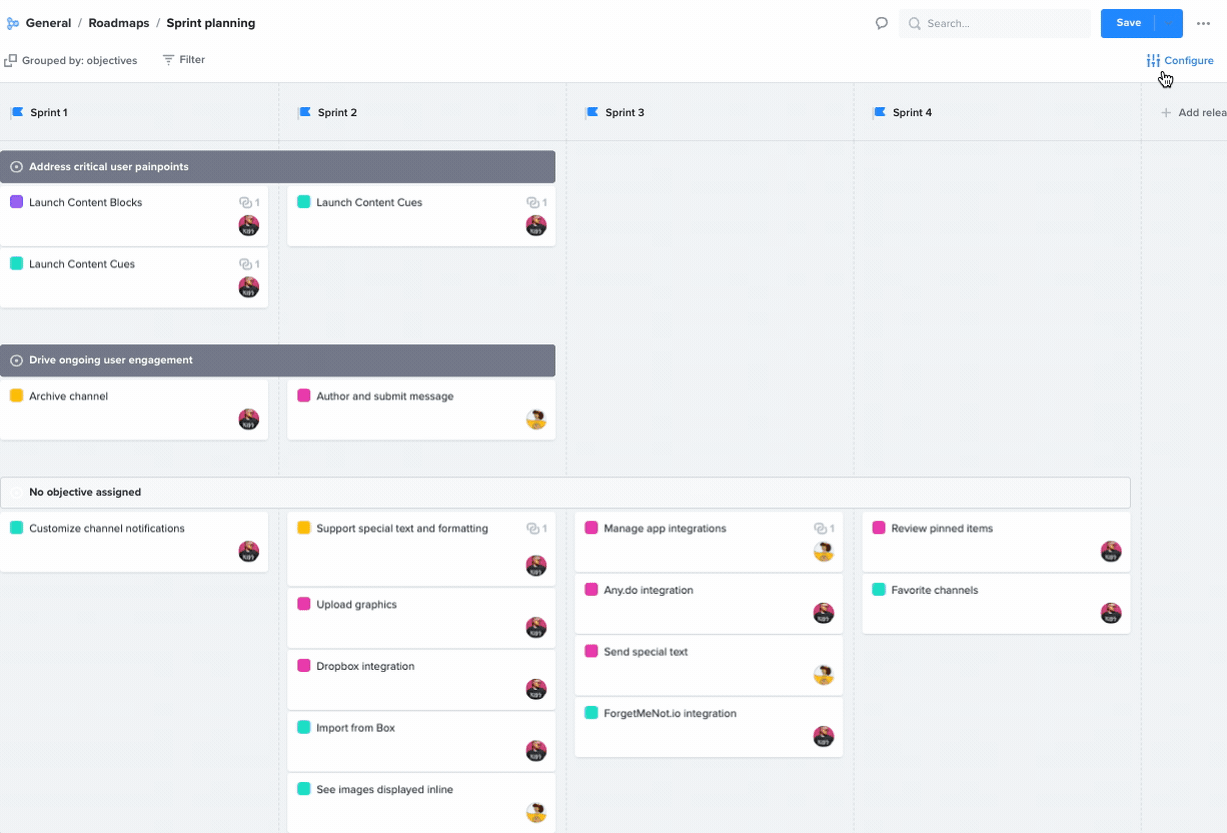 In this article:
How to create an objective theme
Whether you're in your Features board or your Roadmaps board, click on an objective to open its detail window. Alternatively, click on the  Add columns button, select the objectives icon within the right sidebar, and click on one of the objectives listed.
In the objective detail, you will see a field called Theme. Click +Assign.
If you haven't created a theme, click Create Theme to begin.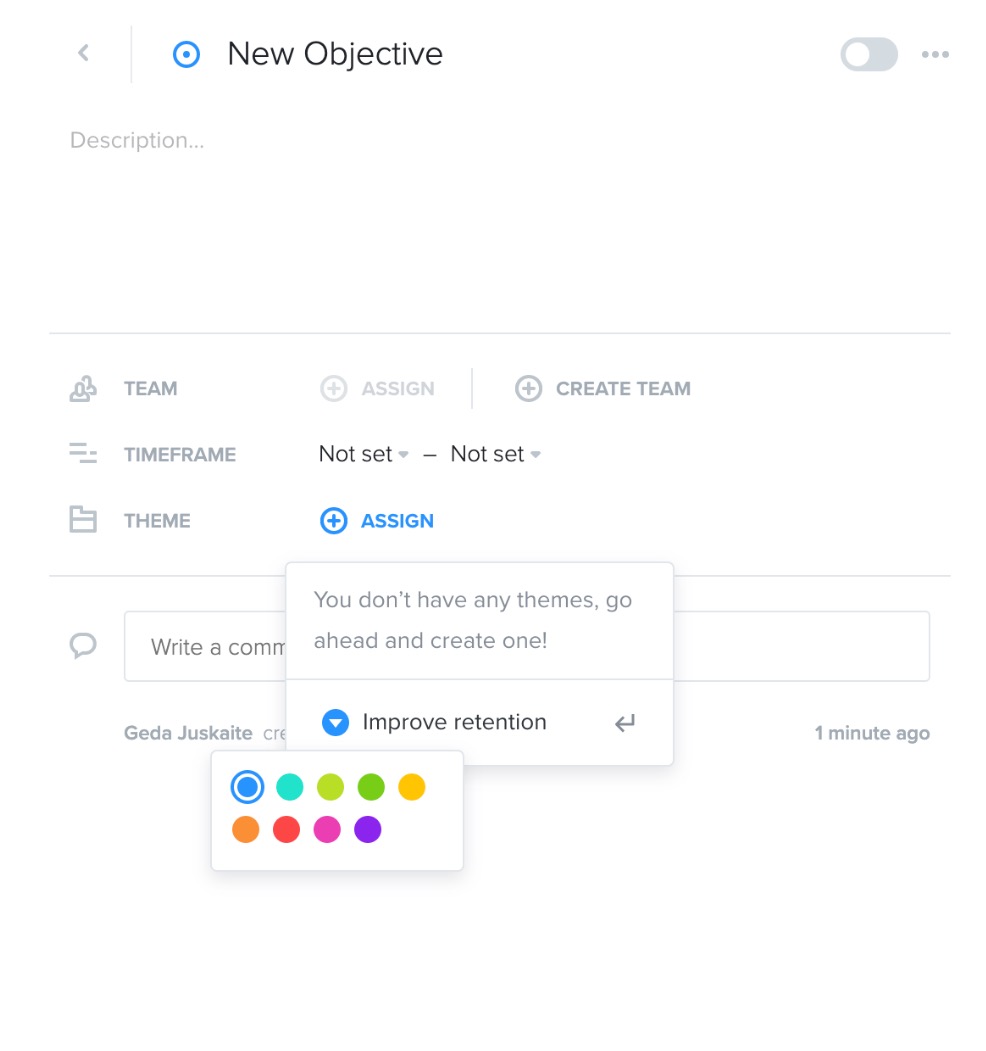 Select a color for your objectives theme.
Give your objectives theme a name.
Repeat as necessary until all of your organization's broader themes have been added to the dropdown theme menu.
How to assign a theme to an objective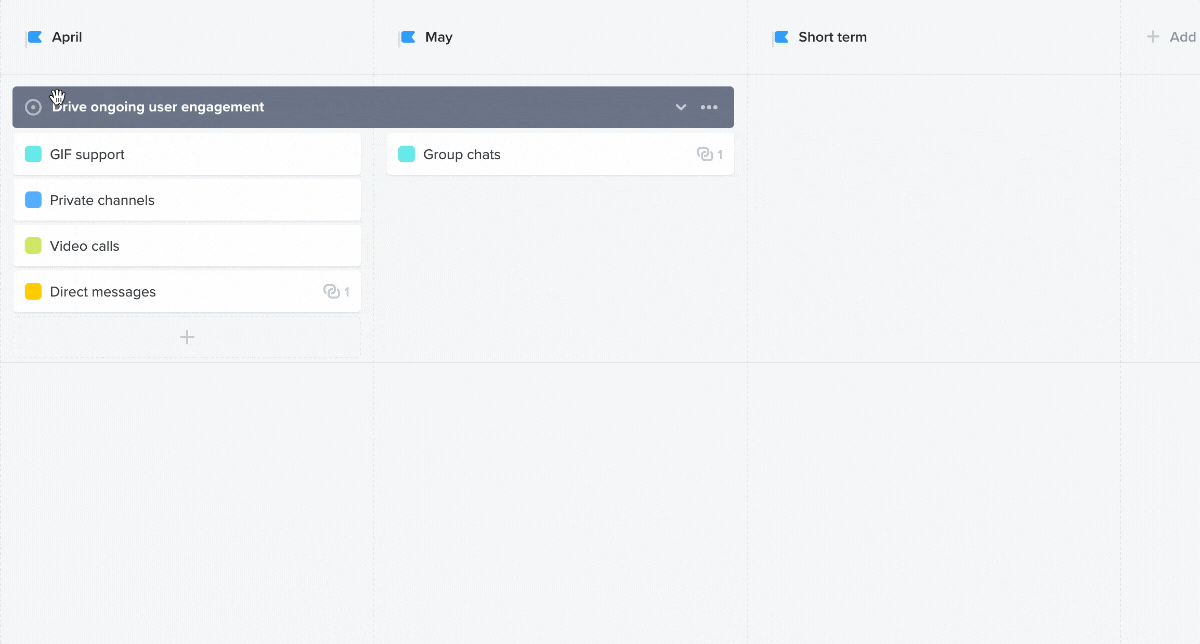 Click on an objective to open the detail page.
Scroll down to the Theme field and click +Assign.
Select the desired theme from the dropdown menu.
How to view objectives themes on your roadmap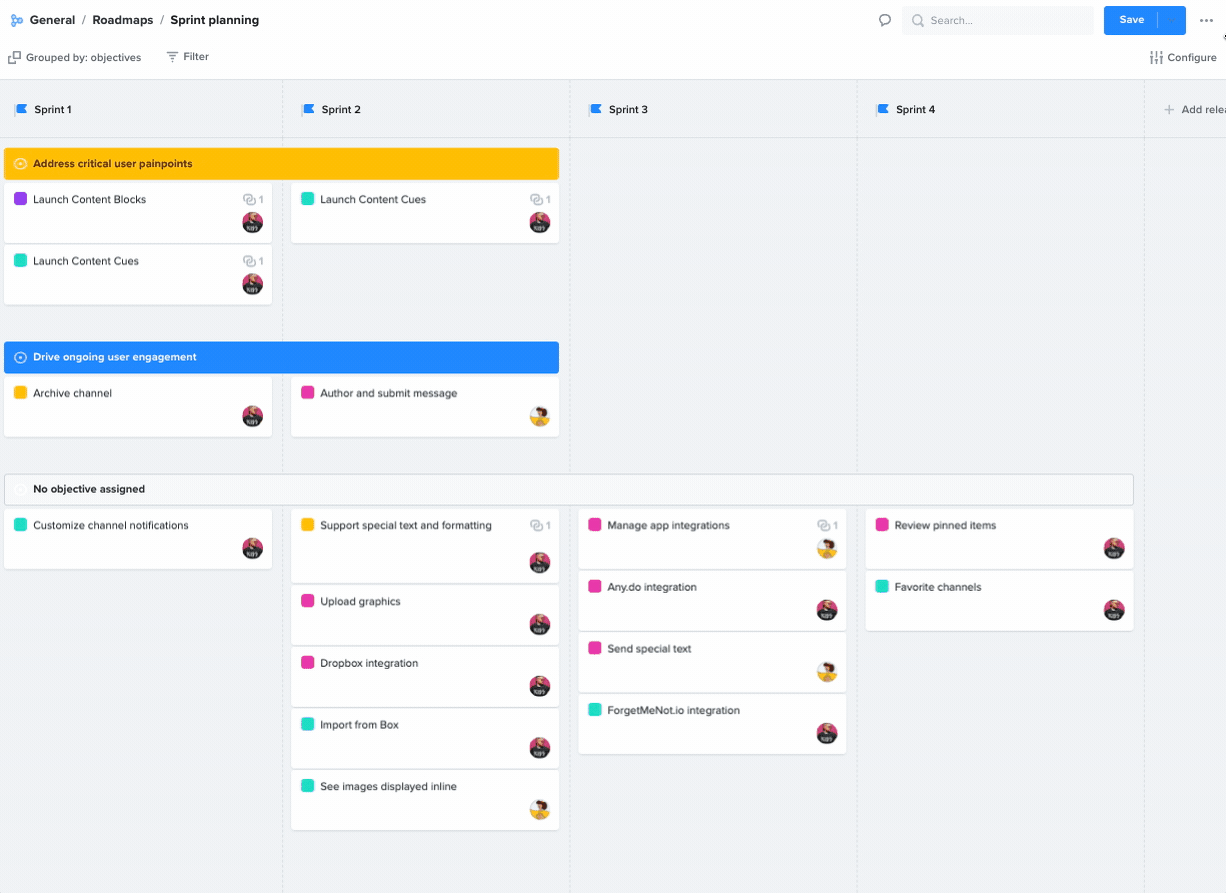 Click the  Configure menu in the top right corner.
Scroll to Objective and Visualization > Colors. 
From the dropdown menu, select By theme.
Click Save roadmap in the top menu bar to save your changes.
Note: Existing objectives-based roadmaps will remain organized "By status" unless you explicitly switch to the "By theme" option. New objective-based roadmaps will be arranged "By theme" by default unless you explicitly switch to the "By status" option. Switching between options will not lose your theme or status values - switch back anytime!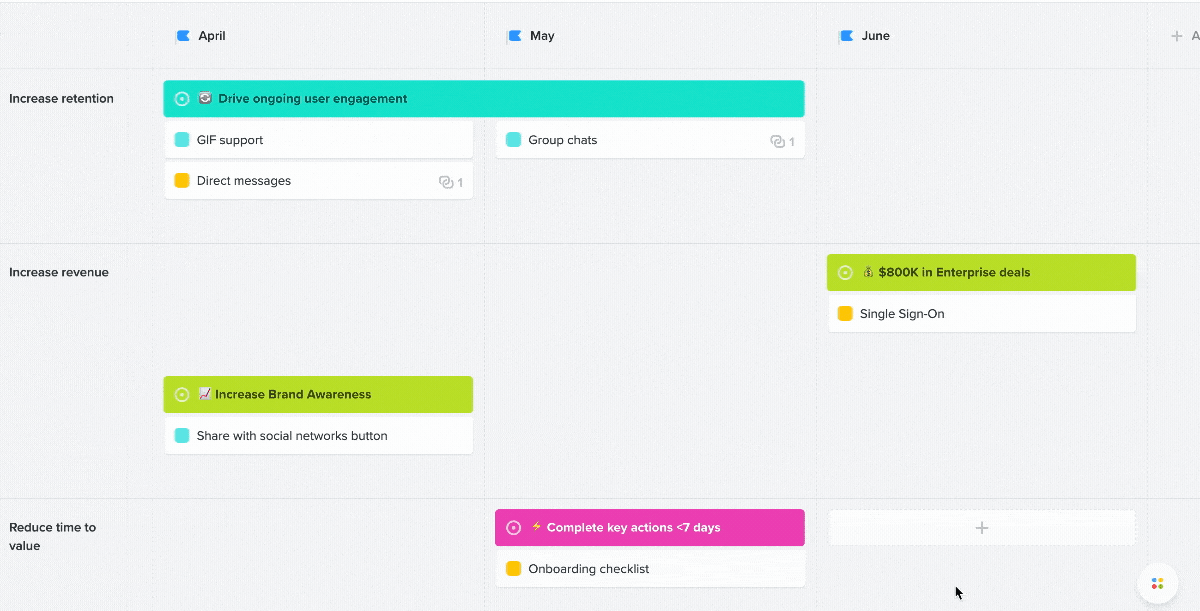 Click on the Legend icon in the bottom right-hand corner to reveal a breakdown of your roadmap's color-coded objectives, feature statuses, and release statuses.