Often the feedback and requests product teams centralize in Productboard focus on the negative, like customer pain points and shortcomings of today's product. It means too often; we miss out on hearing what customers love about our product!
Capturing customer love and sharing it with the team is a great way to celebrate successes and boost morale, identify your product's value propositions in customers' own words, and identify fans of your product who might provide a testimonial, take part in beta programs, or join your customer advisory board.
With Productboard's sentiment analysis, it's easier than ever to surface and share this customer love with your team!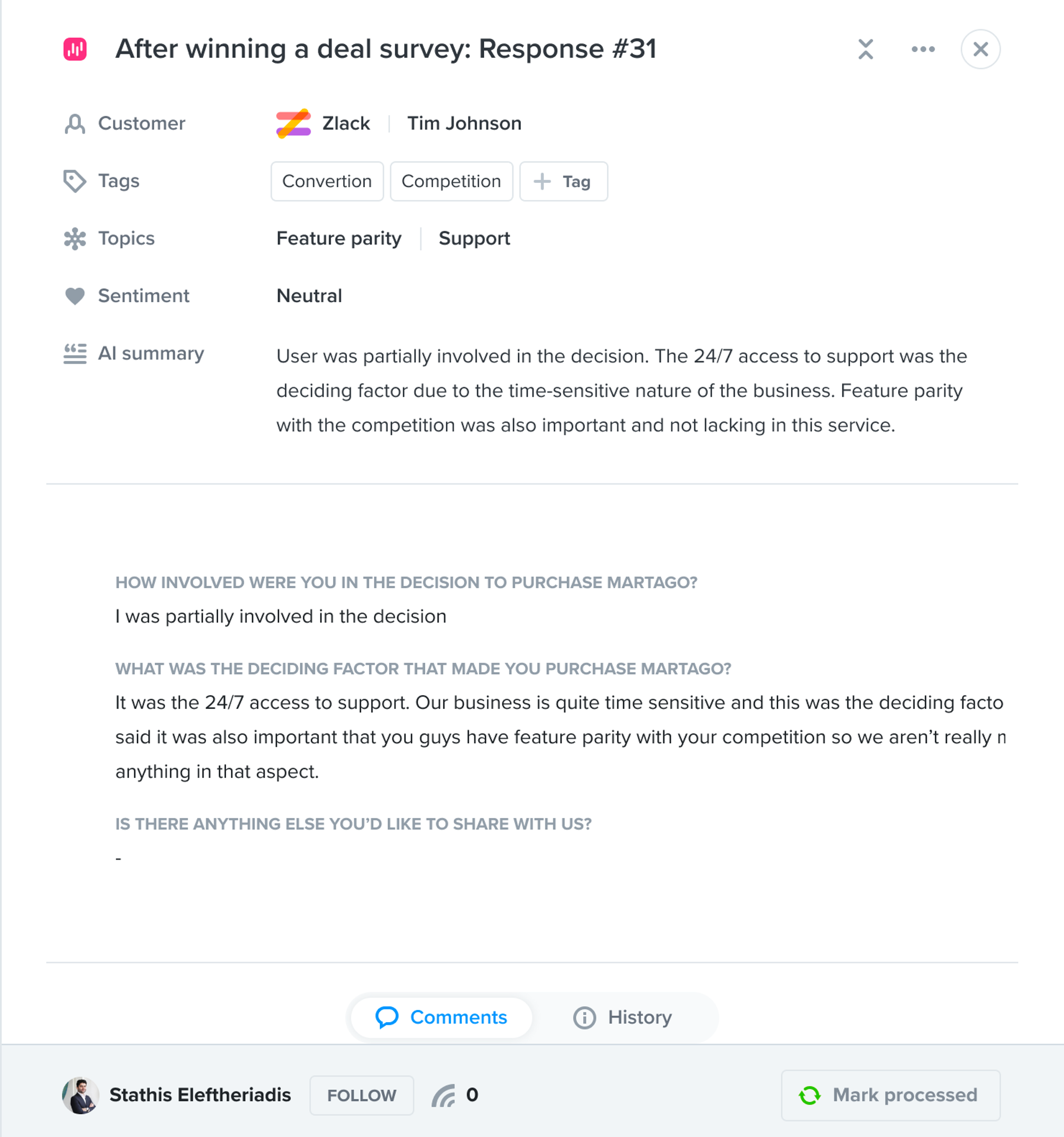 Important: Sentiment analysis is supported for all major languages.

Productboard uses a multilingual model that has been pre-trained on data from 104 different languages. The model performs particularly well with English, Dutch, German, French, Spanish, and Italian.
In this article: 
Three reasons to collect positive feedback at Productboard:
Celebrate success and boost motivation in your team.
Identify your product's value propositions in customers' own words.
Identify fans of your product, which might provide a testimonial, participate in beta programs, or join your customer advisory board.
Using sentiment to navigate to customer compliments
Once a new piece of feedback is imported or manually created in Productboard, our machine-learning model analyses the text and detects whether it contains positive, negative, or neutral sentiment. You can see the detected sentiment on the note detail as a note attribute.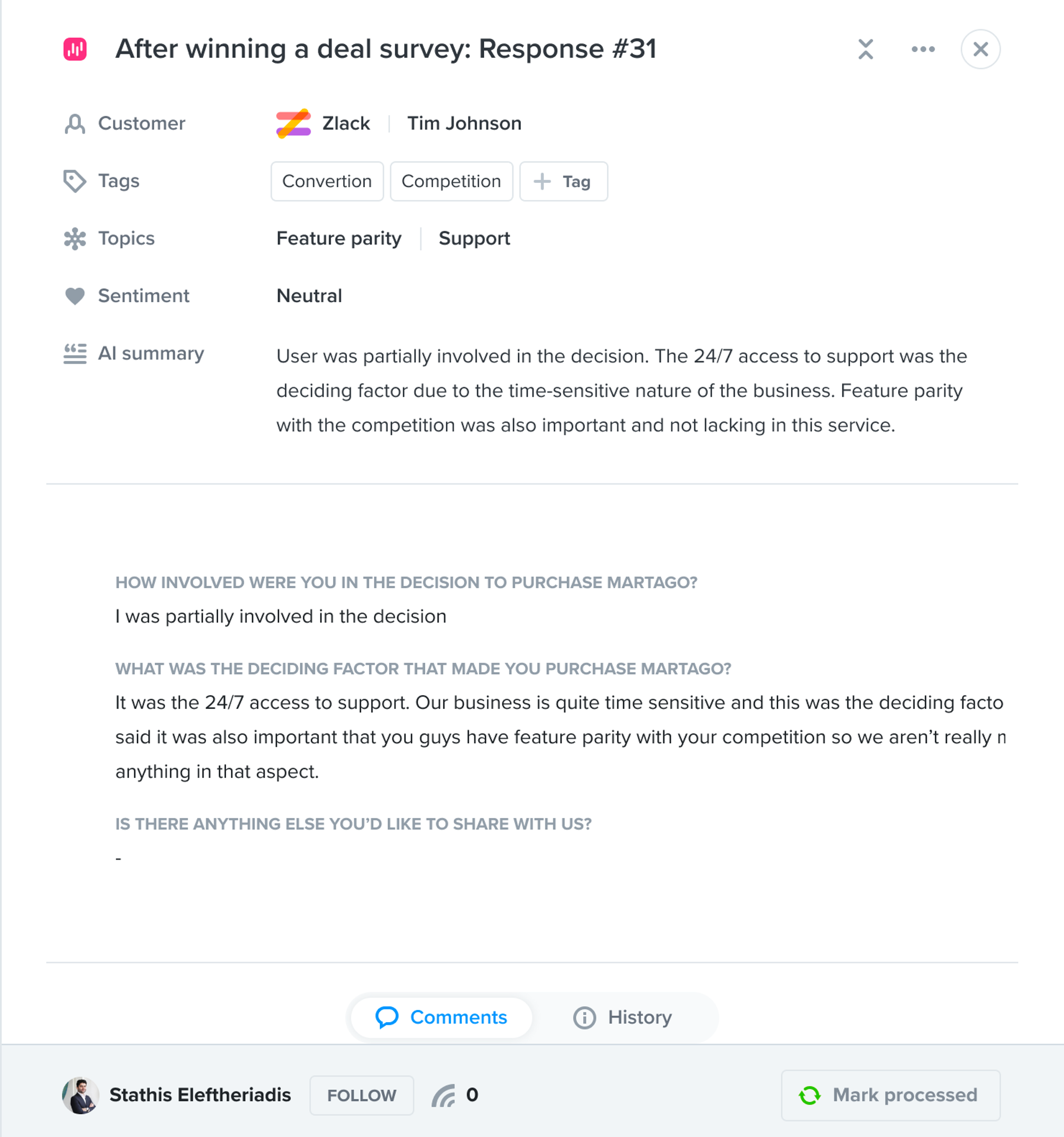 Filtering collected feedback by sentiment
You can filter by sentiment to quickly navigate to the type of feedback you want to review. You can combine the sentiment filter with other filters. For instance, you can zoom into positive feedback relevant to a specific smart topic or segment collected in the last 90 days.
To filter by sentiment: 
On the Insights board, click the Filter icon.
Click Sentiment and select Positive, Negative, or Neutral.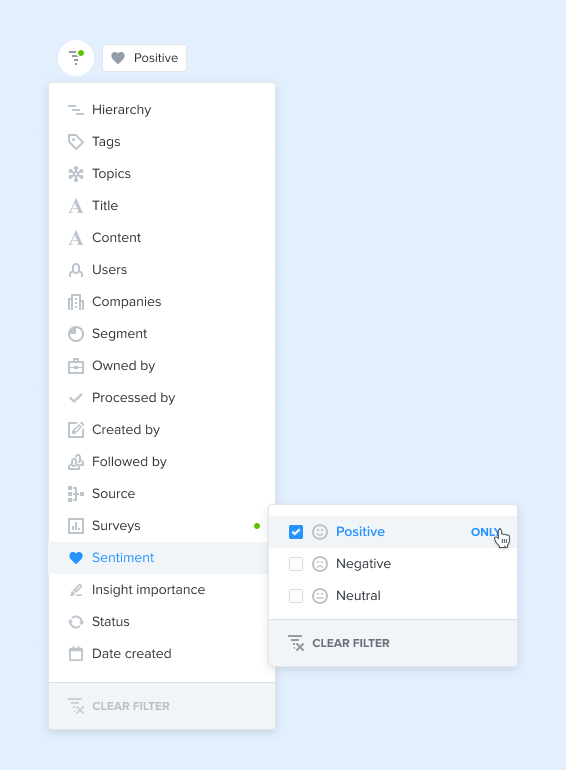 Using sentiment to create your favorite note view
Once you define a note view that suits your needs, you can save it to your favorites so you can get back to it anytime with just one click. For more information, see Use note views to group related notes.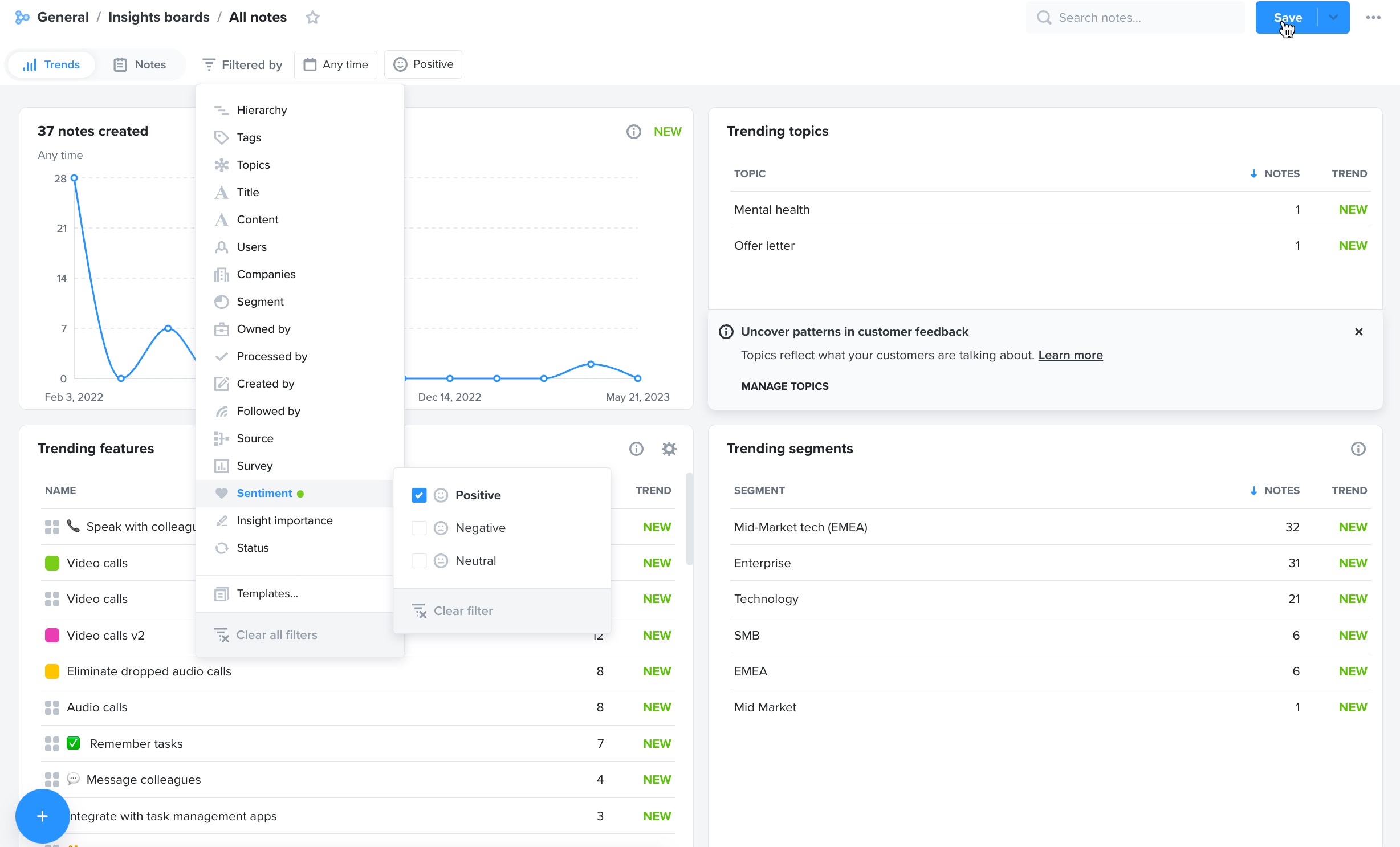 Help us improve the sentiment detection
If you come across a note that has different sentiment than you think it should have, you can simply override the decision. This helps us train the model and provide better results in the future.